Facilities Receive Guidelines for Non-COVID-19 Healthcare
In CMS
April 30, 2020
Comments Off

on Facilities Receive Guidelines for Non-COVID-19 Healthcare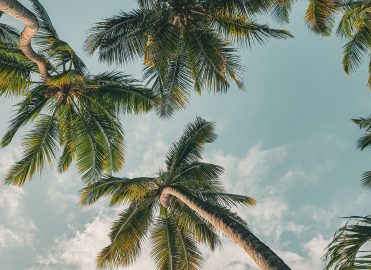 Is your facility ready to reopen its doors to the general public?
Phase 1 guidance, released last week by the Centers for Medicare & Medicaid Services (CMS), provides recommendations for reopening facilities providing non-emergent, non-COVID-19 healthcare.
At this time, many parts of the country have a low or relatively low and stable incidence of COVID-19 and may be in a position to begin providing in-person non-COVID-19 care. CMS' March 18, 2020, recommendations for non-essential medical and surgical procedures to be limited to preserve personal protective equipment (PPE), beds, and ventilators for those providing essential COVID-19 related medical care have changed.
To maximize healthcare efficiency while maintaining public health safety, CMS recommends a tailored approach based on regional incidence rates of COVID-19. Thus, the process of reincorporating non-emergent services to facility operations will be state- and region-specific. Nonetheless, this guidance serves as a helpful starting point for providers as they begin planning for a gradual rollout of previously limited services.
Eligibility 
The recent CMS guidance is specifically targeted to communities that are in Phase 1 of the Guidelines for Opening Up America Again announced on April 16. These Guidelines suggest a three-phased approach that state and local officials may take to reopen their economies. The new recommendations — the first in a series of recommendations — hinge on a facility's state or region first passing the Gating Criteria specified in the Guidelines, which then allows for the transitioning into Phase I of reopening. The criteria are as follows:
Symptoms: Downward trajectory of influenza-like illnesses (ILI) reported within a 14-day period AND downward trajectory of COVID-like syndromic cases reported within a 14-day period.
Cases: Downward trajectory of documented cases within a 14-day period OR downward trajectory of positive tests as a percent of total tests within a 14-day period (flat or increasing volume of tests).
Hospitals: Treat all patients without crisis care AND have a robust testing program in place for at-risk healthcare workers, including emerging antibody testing.
Once these Gating Criteria are passed, states/localities can begin planning to re-start non-COVID-19 related non-emergent care such as procedural care (surgeries and procedures), chronic disease care, and, ultimately, preventive care. In Phase I, maximum use of telehealth modalities remains strongly encouraged. However, for care that cannot be accomplished virtually, CMS has set forth recommendations for healthcare systems and facilities in regions with a low incidence of COVID-19 thinking about resuming in-person care for non-COVID-19 patients.
Before resuming non-emergent non-COVID-19 care, providers must arrange and address a number of factors. All aspects of care must be considered — facility readiness, adequate workforce, testing capabilities, and availability of PPE and other supplies — before easing restrictions and restarting or increasing in-person care.
Reopening Facilities to Provide Non-Emergent, Non-COVID-19 Care
The new CMS guidelines suggest a gradual transition for restarting non-COVID-19 care. Adhering to the following recommendations can allow for safely extending in-person, non-emergent care in select communities and facilities with a relatively low and stable incidence of COVID-19.
General considerations
Healthcare facilities should evaluate local COVID-19 incidence and trends before resuming in-person care. Decisions must be consistent with public health information and in collaboration with local and state public health authorities.
Evaluate the necessity of care. Prioritize surgical/procedural care and high-complexity chronic disease management. Select preventative services may also be necessary.
Establish non-COVID care (NCC) zones at which the non-emergent, non-COVID-19 care may be furnished. Such areas should have controls in place to reduce the risk of COVID-19 exposure, such as patient screening for COVID-19 symptoms and routine screening of staff who plan to enter the area.
Ensure, without jeopardizing COVID-19 surge capacity, that sufficient resources are available at the facility across phases of care, including PPE, healthy workforce, facilities, supplies, testing capacity, and post-acute care.
Regarding these resource categories, CMS provides several specific recommendations.
Personal Protective Equipment
Surgical facemasks should always be worn by all providers and staff. Appropriate respiratory protection, such as N95 masks and face shields, should be worn during procedures with a higher risk of aerosol transmission.
Patients should wear a face cloth covering if a surgical mask is not available.
Workforce Availability
Routinely screen all staff for symptoms of COVID-19. Test and quarantine any symptomatic individuals.
Staff working in NCC zones should not rotate in COVID-19 care zones.
Providers must maintain adequate staffing levels in case of a surge in COVID-19 cases.
Facility
Create NCC zones to provide in-person, non-emergent care. Separate these areas from other facilities to the extent possible and have controls in place to reduce the risk of COVID-19 exposure and transmission.
Administrative and engineering controls should be established and utilized within the facility to facilitate social distancing such as minimizing time in waiting areas, spacing chairs at least 6 feet apart, and maintaining low patient volumes.
Prohibit visitors unless necessary for care.
Sanitation Protocols
Establish a plan to clean and disinfect spaces and facilities prior to treating non-COVID-19 patients.
Decontaminate equipment thoroughly, such as anesthesia machines used for COVID-19 patients, in accordance with Centers for Disease Control and Prevention (CDC) guidelines.
Supplies
Ensure adequate quantities of equipment, medication, and supplies, such that the provision of non-emergent services does not detract from the ability to respond to a potential surge.
Testing Capacity
Screen all patients for symptoms of COVID-19 prior to entering NCC areas. Routinely screen staff for potential symptoms.
When testing capability reaches adequate levels, screen patients via laboratory testing prior to care, and screen staff regularly by laboratory testing.
These guidelines are not aimed at healthcare facilities and providers that are still seeing increasing numbers of COVID-19 cases. Facilities and providers in areas still seeing higher numbers of COVID-19 cases are encouraged to continue following the recommendations made by CMS in March.
All facilities that choose to restart non-emergent care should continually reevaluate whether their region remains at low risk of incidence, and should be prepared to cease non-essential procedures if a surge in COVID-19 cases occurs.
Latest posts by Stacy Chaplain
(see all)