Clean Chiropractic Claims Require Coders to Know Where It's "AT"
By Bruce Pegg
In Billing
May 11, 2020
Comments Off

on Clean Chiropractic Claims Require Coders to Know Where It's "AT"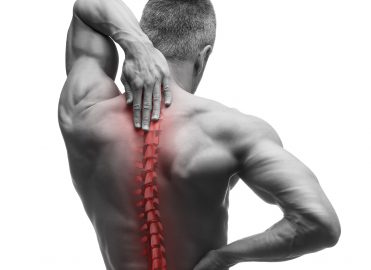 Ever since the publication of the Office of Inspector General's (OIG's) portfolio "Medicare Needs Better Controls to Prevent Fraud, Waste, and Abuse Related to Chiropractic Services" in February 2018, chiropractic services have been on the OIG's radar for improper payments.
So, what can you do to avoid the OIG's scrutiny and keep the auditors from knocking on your door? Better yet, what should your chiropractic practice be doing to get paid?
As it turns out, the Centers for Medicare & Medicaid Services (CMS) and the OIG have provided all the advice you need.
How Big Is the Problem?
According to the portfolio, "CMS's Comprehensive Error Rate Testing [CERT] program … identified chiropractic services as having the highest improper payment rates among Medicare Part B services from 2010 to 2015. The improper payment rate for chiropractic services ranged from 43.9 percent to 54.1 percent, and the estimated overpayments per year ranged from $257 million to $304 million." By 2018, CERT reported that that rate had dropped, but only a little, to "a 41 percent error rate for chiropractic services."
This is despite CMS instituting a number of controls in the past few years to prevent the improper payments, including:
"The requirement to include the AT [Active Treatment] modifier on claims," which "has not fully prevented payments for maintenance therapy, which are unallowable";
"The requirement to include the initial treatment date on claims," which "has not ensured that services are adequately supported";
"Provider education," which "has not fully prevented improper payments to chiropractors"; and
"Reviewing medical records to determine whether chiropractic services met Medicare requirements," which "has not been a high priority for contractors."
Wh

AT

is the Solution?
Simply put, you can stay off the OIG's naughty list and get reimbursed for your chiropractic services if you do these four things:
1. Understand the difference between active, or corrective, treatment and maintenance therapy.
For Medicare, active treatment only applies when a patient is receiving subluxation for acute or chronic care and that treatment results "in some functional improvement."
Medicare defines this kind of treatment for acute care as treatment for "a new injury (identified by x-ray or physical examination)" which is expected to result in "an improvement in, or arrest of progression of, the patient's condition." Treatment for chronic care, on the other hand, is defined as care for a condition that "is not expected to significantly improve or be resolved with further treatment (as is the case with an acute condition)."
This is where things get tricky, as your documentation will need to demonstrate functional improvement in the patient. If you can document that the treatment will "affect improvement or arrest or retard deterioration in such condition within a reasonable and generally predictable period of time," you will have met Medicare's standards for active treatment, and Medicare will pay. However, "once the clinical status has remained stable for a given condition, without expectation of additional objective clinical improvements, further manipulative treatment is considered maintenance therapy and is not covered."
Or, to put it another way, "when further clinical improvement cannot reasonably be expected from continuous ongoing care, and the chiropractic treatment becomes supportive rather than corrective in nature, Medicare considers the treatment is maintenance therapy."
2. Correctly apply the AT modifier to active treatment.
If the chiropractor's treatments do meet the active, or corrective, criteria, you can then go ahead and correctly bill 98940 Chiropractic manipulative treatment (CMT); spinal, 1-2 regions, 98941 …  3-4 regions, or 98942 … 5 regions and attach the AT modifier.
You should not attach the AT modifier when the treatment meets the criteria for maintenance therapy. This means making sure that any computerized billing program your chiropractic practice uses does not automatically add the modifier to every claim form sent to Medicare.
3. Add the initial treatment date on the claim.
Proper notation of the "initial treatment or the date of exacerbation of the existing condition must be included on a claim for chiropractic services." This demonstrates to Medicare that "the chiropractor affirms that all documentation required by Medicare is being maintained on file." Additionally, adding the initial treatment date to the claim allows Medicare to fairly evaluate whether the treatment is active or maintenance therapy.
4. Obtain an ABN from your beneficiaries.
An advance beneficiary notice of noncoverage, or ABN, is a document providers give to Medicare notifying patients that Medicare may deny payment, in full or in part, for a specific service or procedure, and that the patient may be personally responsible for any costs involved if Medicare denies all or some of the payment to the provider for the service or procedure.
The patient's acknowledgment then allows your chiropractor to bill the patient directly in the event of Medicare denial.
Your chiropractor should make sure every patient is notified of the possibility of a denial before treatment begins in the event that Medicare deems a particular course of treatment maintenance therapy and refuses to pay the provider. Full information, along with links to the relevant sections in the Medicare Claims Processing Manual, information about the form itself, and downloadable versions of the form can be found at the CMS fee-for-service (FFS) ABN website.
Latest posts by Bruce Pegg
(see all)