COVID-19: Be Informed, Take Precautions, Stay Calm, and Carry On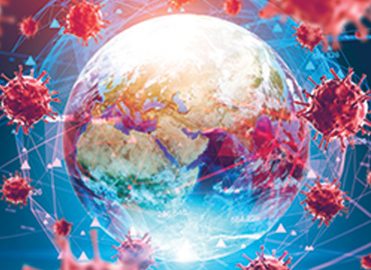 New telemedicine rules, diagnosis and testing codes, and critical developments you should know.
Hours after the coronavirus was declared a global pandemic, Americans braced themselves for what was to come, without really knowing what to expect. A lot has happened since that day. As a healthcare business professional, your contribution is to stay abreast of the coding and billing changes, and there are many.
New Codes for COVID-19
The World Health Organization (WHO) established a new ICD-10-CM code:
U07.1    COVID-19
This code is effective April 1, 2020. Also available are:
ICD-10-CM Official Coding Guidelines for COVID-19 April 1, 2020 – September 20, 2020
ICD-10-CM April 1, 2020 Addenda
Announcement New ICD-10-CM Code 2019 Novel Coronavirus (COVID-19)
You can download these documents here.
The Centers for Medicare & Medicaid Services (CMS) has developed two new HCPCS Level II codes for testing:
U0001   CDC 2019 novel coronavirus (2019-ncov) real-time rt-pcr diagnostic panel
U0002   2019-ncov coronavirus, sars-cov-2/2019-ncov (covid-19), any technique, multiple types or subtypes (includes all targets), non-CDC
To identify and reimburse specimen collection for COVID-19 testing, CMS established two HCPCS Level II codes, effective March 1, 2020:
G2023   Specimen collection for severe acute respiratory syndrome coronavirus 2 (SARS-CoV-2) (Coronavirus disease [COVID-19]), any specimen source
G2024   Specimen collection for severe acute respiratory syndrome coronavirus 2 (SARS-CoV-2) (Coronavirus disease [COVID-19]), from an individual in a skilled nursing facility or by a laboratory on behalf of a home health agency, any specimen source
The new testing codes will allow Centers for Disease Control and Prevention (CDC) and non-CDC clinical labs and other providers to bill for certain coronavirus lab tests, supporting tests, and tracking of new cases. Medicare claims will be accepted starting April 1, 2020, for tests billed with these codes with dates of service on or after Feb. 4, 2020.
The American Medical Association (AMA) has approved a new CPT® code to report laboratory testing, as well:
87635    Infectious agent detection by nucleic acid (DNA or RNA); severe acute respiratory syndrome coronavirus 2 (SARS-CoV-2) (Coronavirus disease [COVID-19]), amplified probe technique.
The AMA published the code March 13, 2020, and the code is effective immediately.
Updated information about testing codes is available here.
The U.S. Congress also passed the Coronavirus Preparedness and Response Supplemental Appropriations Act, granting physicians and healthcare professionals expanded Medicare fee-for-service billing privileges for patient care delivered via telehealth during the ongoing public health emergency.
Download a special edition CPT® Assistant from the AMA website.
What Are the Symptoms of COVID-19?
Symptoms range from a mild cough to pneumonia. Patients may experience fever; flu-like symptoms such as coughing, sore throat, and fatigue; and shortness of breath. In severe cases, there can be more serious progression including respiratory distress and fatal organ failure.
For up-to-date guidance on coding telehealth services during the COVID-19 public health emergency, look to the AAPC Knowledge Center.
How Does the Virus Spread?
According to the CDC, COVID-19 spreads from person to person through respiratory droplets produced when an infected person sneezes or coughs. These droplets can transfer to those who are nearby via contact with mouth, nose, or eyes. The virus also lives on surfaces, enabling the disease to spread through surface contact. SARS-CoV-2 has been shown to survive as long as three days on some surfaces, according to a study from National Institutes of Health (NIH), CDC, and other stakeholders.
How Can We Protect Ourselves From the Illness?
At this writing, there is no vaccine for COVID-19. The best way to prevent infection from the virus is to avoid being exposed to it. This can be achieved in the following ways:
Wash your hands with soap and water (or use alcohol-based sanitizer) frequently.
Keep your hands away from your eyes, nose, and mouth.
Keep a safe distance from people who are coughing or sneezing.
Social distancing.
Talk to your manager about working remotely.
If you begin to experience any symptoms, stay away from others and immediately contact your healthcare provider.
The White House has released "Coronavirus Guidelines for America: 30 Days to Slow the Spread," which you can download here.
What Should Your Organization Do to Prevent an Outbreak?
As per CMS, healthcare facilities should review plans for emergency preparedness, including policies and practices to prevent the spread of infection:
Follow the CDC's Standard, Contact, and Airborne Precautions, including the use of eye protection.
Adhere to CDC recommendations on standard hand hygiene practices, including use of alcohol-based hand rub/hand sanitizer (ABHR/ABHS).
Implement communal surface cleaning to help prevent the spread of germs.
Review appropriate personal protective equipment (PPE) use and availability.
Keep in mind that the HIPAA Privacy Rule protections are not set aside during an emergency, but some leniency has been granted for:
The requirements to obtain a patient's agreement to speak with family members or friends involved in the patient's care.
The requirements to honor a request to opt out of the facility directory.
The requirement to distribute a notice of privacy practices.
The patient's right to request privacy restrictions.
The patient's right to request confidential communications.
Disclaimer: Information related to COVID-19 is changing rapidly. This information was accurate at the time of writing. Please continue to check payer websites, CMS, CDC, and AAPC's Knowledge Center for the most up-to-date information.
Latest posts by Leesa Israel
(see all)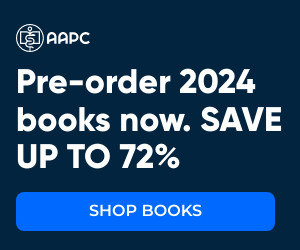 3 Responses to "COVID-19: Be Informed, Take Precautions, Stay Calm, and Carry On"