Expert Documentation & Coding Practices in the EMR
By Lynn Handy
In CMS
May 1, 2020
Comments Off

on Expert Documentation & Coding Practices in the EMR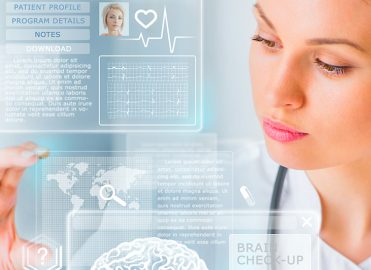 Heightened documentation requirements and new technology require us to see the flaws in our EMRs and correct them.
I've been working in healthcare for more than 30 years. I've managed internal medicine, family, behavioral health, and cardiology practices. I've taught coding to thousands upon thousands of coders, billers, physicians, and overburdened office assistants. Through all of this, I've witnessed the evolution of the medical record.
I remember when we had the paper chart with handwritten progress notes. Maybe you remember struggling to read the notes, too. Then, we started creating template forms to help our providers with the documentation requirements. Those proved helpful at first, but we started to see too many check boxes and less narrative stories. Next came the rise of dictation and transcribed notes, and the rise in delays in getting the transcribed notes back into the chart (not to mention the increased cost.) Finally, all of the pieces came together, and we had the emergence of a full-fledged, honest-to-goodness electronic medical record (EMR).
Implementing the EMR was a painful process that slowed productivity. After a few years of working in it, I learned its limitations. I got my sea legs just in time for the health information management team to meet with the financial team and switch to a newer, more robust system. The more things change, eh?
Another learning curve ensued, but this time I was more ready for it. And as it turns out, there are some extraordinarily useful features in these newer systems, provided they are used correctly. Which leads us to the point of this article: The proper use of contemporary EMRs.
Pros and Cons of the EMR
The current state of the EMR includes cloning, canned notes, and copy/paste capabilities. The functionality of the EMR is reported to be a burdensome process to many providers, which is akin to being upset at all of the icons that pop up when you turn on your smartphone. That is to say, the power of these EMRs can be confusing and overwhelming to providers and health information management (HIM) professionals alike.
There have been many articles and discussions about the pros and cons of the EMR. Here are just a few of them:
EMR pros:
The computing power enables healthcare leaders and payers to track a huge range of metrics — from blood pressure control to blood glucose management to cancer prevention.
Reduces paperwork, improves efficiency, and reduces healthcare costs (theoretically, anyway).
– MY OPINION: Both anecdotal experience and empirical data support the conclusion that these goals are unlikely to be reached with present EMR systems alone. We are in for even more stops on our medical record adventure.
More portable and accessible. Providers can access the EMR from multiple locations and finish their notes from home
– Improves communication with a shared platform for all providers treating the patient.
– Centralizes data.
– Ensures legible medical records.
EMR cons:
EMR technology doesn't include the end user's workflow in the design:
– Altogether too many clicks, and cumbersome to learn and use.
– Incorrect or overuse of the EMR templates, quick text, and smart phrases that do not produce meaningful documentation.
EMR templates don't consider regulatory requirements (for example, coding, meaningful use, quality measures, clinical, etc.).
EMR updates don't keep up with the ever-changing regulatory guidelines.
Inadequate EMR training for providers and clinical staff.
EMR vendors not responding to client questions.
Downtime due to technology issues and updates to the system.
EMR Coding and Documentation Challenges
If you've been reviewing medical records and training providers on coding and documentation, you know very well there are challenges as a direct result of the EMR. The solution to most of these issues requires a working partnership with your EMR vendor and, most likely, additional end-user EMR training for the following:
Templates:
EMRs tend to add irrelevant information into the clinical record through templates or default information. EMR templates may prompt providers to choose higher levels of evaluation and management (E/M) services when medical necessity may be absent.
– Prepopulated templates or pre-charting:
The only portion of the medical record that can be prepopulated is the review of symptoms (ROS) and past, family, and social history (PFSH). The provider must document the review and update of any information documented by ancillary staff.
– Auto-populating PFSH:
Same as above
– Smart phrases and quick text
– Over-clicking of elements in a template
How many times have you seen documentation of the "pertinent positive ROS" in the subjective portion of the note and a statement that "All other ROS was reviewed and negative except as stated in the HPI?" The question I ask the providers all the time is, "Did you review all 14 systems when you made that statement?" This is just one example of over-clicking or over-documenting in the EMR. E/M guidelines only require an extended ROS for new patient levels 99204 and 99205, and sometimes established patient level 99215, if a comprehensive exam is not performed.
The exam templates are another area in which we see lots of clicks. Watch out for the "abnormal exam finding." There must be elaboration of the abnormality in the documentation. Just clicking a box doesn't suffice.
Templates do not meet the coding guidelines:
– When coding or auditing an E/M visit, the provider may be able to assess the level of service better using the multisystem exam elements in the 1995 Documentation Guidelines for Evaluation and Management Services (guidelines). If the provider is using the EMR calculator, however, the system may only look for exam elements per the 1997 guidelines and, subsequently, undervalue the service level.
– The exam template may have both body areas and organ system listed, but under the 1995 guidelines, a comprehensive exam cannot be obtained unless there are at least eight organ systems. Most Medicare carriers will not allow providers to mix body areas and organ systems, so this is misleading.
Incorrect labeling of body areas and organ systems (for example, head, eyes, ear, nose, and throat (HEENT) only contains an eye exam or extremities contains skin, musculoskeletal, or cardiovascular).
Copy and paste functions or cloned notes:
The Centers for Medicare & Medicaid Services (CMS) makes it very clear that a note that is copied without updates to the patient's current status does not meet medical necessity standards and will not be reimbursed. We are seeing all areas of the note copied from the history of present illness (HPI) or exam and pasted into the assessment and plan. Identifying cloned notes is now the responsibility of compliance officers, coders, and auditors. This often requires us to pull up previous notes and compare the content. Some EMRs identify copied notes, which is optimal.
Signatures:
CMS requires all entries into the medical record to be signed and dated by the author.
Some EMR systems do not have the capability to capture multiple signatures/authentication. Examples include:
– Non-physician practitioner (NPP) and supervising physician
– Medical student, resident, and teaching physician
The result of not capturing the proper signature/authentication is an unbillable service:
– Medicare does allow signature attestations, but this is very time-consuming and a costly long-term solution.
Addendums:
An addendum is used to provide information that was not available at the time of the original entry. The addendum should be timely and contain the current date and reason for the addition or clarification of information being added to the medical record and be signed by the person making the addendum.
How should addendums be done in an EMR?
– Late entries, addendums, or corrections to a medical record are legitimate occurrences in documentation of clinical services. A late entry, an addendum, or a correction to the medical record bears the current date of that entry and is signed by the person making the addition or change.
There are several other scenarios where an addendum may be required:
– Teaching physician attestations
– Split/Shared services addendums
– Supervising physician addendums
– Scribe attestations
An addendum is a separate entry in the medical record; the original note should not be edited. Addendums to a resident's or NPP's notes may be needed when their work is performed incorrectly. Most EMR systems require the resident or NPP to sign and close their note before sending it to their teaching or supervising physician. This allows the physician to perform an actual dated and signed addendum.
Audit trail:
Most EMR systems have an audit function that allows the coder or auditor to see who documented in the medical record and when. This is a helpful function when determining if the documentation was performed by ancillary staff, medical student, resident, fellow, NPP, or scribe. Identifying the service provider helps to determine the coding and billing rules to apply.
To learn more about the 2021 E/M changes, read "Are You Ready for the Big E/M Overhaul?" by Bruce Pegg, MA, CPC-A, in the AAPC Knowledge Center.
What Does the Future Hold for the EMR?
The proposed changes to the E/M guidelines beginning in 2021 will be a very welcome relief for many of the items listed above. The changes will focus on the complexity of medical decision making or time to level the E/M service. The history and exam documentation will be what the provider determines is medically necessary. I look forward to seeing the final rule in the fall.
Here's what's happening now:
Paperwork reduction: In 2019, we saw changes that allowed the ancillary staff to document the HPI, as long as the provider documented they reviewed that information.
Voice recognition: Some providers have already embraced this new technology and find it very beneficial and timesaving. There are still some risks to consider. There is an initial investment, but it's well worth getting a good system. You will need to do a 100 percent review of the notes in the beginning, but as your staff gets more experienced, the system's accuracy will increase.
Scribes: We're seeing an increased interest in and use of scribes. This is a good option for some providers who do not have the time or computer skills needed for today's level of required documentation. Medicare will allow the use of scribes if they are clearly identified in the medical record and the provider signs the document. Many organizations are still requiring the provider to document that they reviewed and agree with its accuracy. There is an ongoing expense when utilizing scribes and the skill level of scribes can vary greatly, but when you find a good one it can be a very effective partnership. An additional bonus may be that the scribe is tech savvy in using the features of the EMR correctly!
Split/shared services: A split/shared E/M visit is defined by Medicare Part B payment policy as a medically necessary encounter with a patient where the physician and a qualified NPP each personally perform a substantive portion of an E/M visit face-to-face with the same patient on the same date of service. Split/shared billing regulations limit the types of services that can be reported under this methodology, recognizing only E/M services provided in certain facility-based settings (i.e., emergency departments, outpatient hospital clinics, and inpatient hospitals). Critical care services, nursing and skilled nursing facilities, consultation services, patient homes, and domiciliary sites are excluded. There are several other requirements when reviewing a split/shared service. We are seeing increased use of NPPs in the hospital setting. Several of the above discussions are relevant to this topic (i.e., signatures, addendums, and the use of the audit function in the EMR to identify who is providing the service).
For more information on split/shared services, read "Split/Shared E/M Encounters," by Jean Acevedo, LHRM, CPC, CHC, CENTC.
The Long Road Ahead
I set out to share some of my most common issues encountered in the EMR but fear I have merely scratched the surface. I know there are as many EMRs as there are healthcare providers, as the habits of each informs the function of the EMR. As a rule, we must prioritize the application of the coding and documentation guidelines to our electronic world. We cannot stop at reading the note. Those days have been gone for a long while, for better or worse.
EMRs are for the better! But we have to consider the workflow of the EMR and sometimes dig a little deeper in our reviews, critically thinking throughout its entire use.
---
Resource:
CMS Medicare Program Integrity Manual Pub. 100-08, Transmittal 732, July 21, 2017: www.cms.gov/Regulations-and-Guidance/Guidance/Transmittals/2017Downloads/R732PI.pdf.
Latest posts by Lynn Handy
(see all)