How Patient Prehistories Improve Health Outcomes
May 1, 2020
Comments Off

on How Patient Prehistories Improve Health Outcomes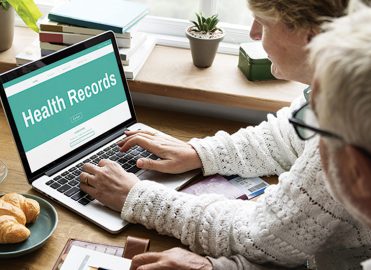 Ensure providers have the information they need, before they need it.
At the point of triage, patients and family members are typically asked a series of medical interview/history questions. At this juncture, however, staff members do not have the luxury of time to ask a long list of questions and enter responses into health records. Opportunity exists now for patients to answer these standardized questions before a medical encounter to ensure healthcare professionals have a complete health history prior to making medical decisions. This proactive measure promises to make it easier for patients to be heard and providers to understand, resulting in appropriate care.
From the Front Line
Typically, patients seeking healthcare can be represented by family members or caregivers, who can assist with completing the patient's health history. Hospital protocols, however, may disallow these helpers from accompanying the patient through the triage/medical interview process — such as during a pandemic or other emergent situation.
Mary Masek, a TUC-MSMHS post graduate student and vice president for Touro's Patient Advocacy Club, is a witness to the importance of patient-generated health data. "Medical providers have very little time to gather patient information, especially in light of COVID-19. Working as a medical scribe in a California emergency department, I see this firsthand. When patients bring med lists and other pertinent information, it really helps. The ultimate would be for patients to bring a complete history," says Masek.
What Does the Patient History Include?
The history, examination, and medical decision making (MDM) are key components of evaluation and management (E/M) services. History is structured and defined by 1995/1997 Documentation Guidelines for Evaluation and Management Services and comprised of the history of present illness (HPI), review of systems (ROS), and past, family, and social history (PFSH).
The formal prehistory questionnaire (preHx) includes nearly 30 questions that ask the journalism equivalent of who, what, where, when, how, and why. A complete history can reveal telltale clues to patterns of disease.
History of Present Illness
In addition to the chief complaint, the patient should answer in the preHx these HPI elements:
Location: Where do you feel badly in your body?
Severity: Rate how bad your problem is on a scale 0 to 10.
Duration: How long have you had this problem?
Timing: Do you feel differently different times of the day or night?
Context: What was going on when you started getting sick?
Modifying factors: What makes you feel better? What makes you feel worse?
Associated signs/Symptoms: Can you think of anything else we need to know?
HPI/Disease Status
HPI subcategory HPI/disease (status) gives the patient the opportunity to describe in the preHx their experience of living with chronic conditions and diseases. Limiting the HPI to only a few questions blocks the intake of information. Having the patient's entire story enables the provider to better understand the patient's experience and potentially uncover patterns of disease presentation. But that is a narrow view. In a much broader view, these data could potentially reveal new disease insights — for example, how the novel coronavirus reacts in patients with specific diseases and disease combinations.
Review of Symptoms
ROS is head-to-toe/mind-body checklist of 14 systems:
Constitutional: How do you feel overall? What is your energy level?
Eyes: Are they blurry? Do you have any visual loss?
Ears, nose, throat: Do you have an earache? Mouth pain? Sore throat? Have you lost the ability to smell?
Cardiovascular: Are you experiencing any chest pain? Palpitations or skipped beats?
Respiratory: Do you have a cough? Trouble breathing? Shortness of breath? Can you hold your breath for 10 seconds?
Gastrointestinal: Do you have any trouble eating? Moving your bowels? Have you had any diarrhea?
Genitourinary: Any urination changes? Any genital sores?
Musculoskeletal: Are you experiencing any joint or muscle pain? Stiffness?
Integumentary: Any skin color changes? Moles? Rashes?
Neurological: Any numbness? Pain? Trouble moving?
Endocrine: Any fatigue? Increased thirst?
Psychological: Any mood changes, feelings of depression, or anxiety?
Hematologic/Lymphatic: Any bruising or swelling?
Allergy/Immunologic: Any allergies? Changes in your ability to fight infection?
A patient's answers to ROS questions in the preHx should not be limited to only "Yes" or "No." Descriptive responses are more likely to expose disease patterns, especially in cumulative data.
Past, Family, and Social History
PFSH can capture previous infectious diseases, all chronic conditions, medications, allergies, genetics, surgeries, and social habits. Having accurate medication and allergy lists is critical to good care. Medication descriptions should include: Name of the medication, dose, route, frequency, reason, prescribing provider, and pharmacy.
PreHx Templates Make Data Collection Easy
Patients, family members, and caregivers can access online forms to prepare for a potential medical encounter. Nonprofit www.PatientAdvocacyInitiatives.org offers free downloadable forms on its home page that can be printed. The three-page paper PreHx is the same as is used in a JAOA PreHx clinical research publication.
A free online tool is also available at www.PreHx.com. The electronic version includes audio/video instructions and creates a document that can be printed or sent electronically to the healthcare provider. The nonprofit maintains the website and has vowed to never sell, share, or read content entered in this online tool. Research at Touro University California is exploring ways to best help patients with this tool.
Encourage and Empower Patients
Eventually, all patient portals will grant individuals the opportunity to tell their whole story and routinely prepare for medical encounters. For now, it's reasonable to ask your patients to prepare for a potential medical encounter by answering all of the history questions asked of them.
Latest posts by Dr. Michael Warner
(see all)