Calculating the Effect of the 2021 E/M Changes on Primary Care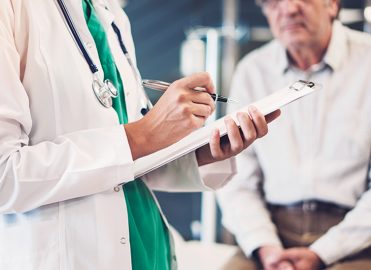 Weigh the pros and cons as the healthcare industry prepares to implement new leveling guidelines.
Unless you've been hiding under a rock for the last two years, you should now be fully aware that big changes to the way you will determine evaluation and management (E/M) office and outpatient visit levels are coming Jan. 1, 2021.
Will the pros of these changes outweigh the cons to primary care providers?
While it is still too early to know, here are our best educated guesses about how the average primary care practice will be affected by three of the big consequences of this E/M overhaul.
Streamlined Documentation and Paperwork Reduction
By now, primary care providers should be taking full advantage of the documentation changes for office and outpatient E/M visits that were introduced in the Medicare Physician Fee Schedule (MPFS) 2019 final rule and which became effective Jan. 1, 2019. These include:
Focusing documentation "on what has changed since the last visit or on pertinent items that have not changed, rather than redocumenting a defined list of required elements such as review of a specified number of systems and family/social history."
Acknowledging, rather than re-documenting, that a patient's history of present illness or chief complaint has been reviewed and verified.
Also acknowledging, rather than re-documenting, that notations in a patient's medical record made by residents or other members of the medical team have been reviewed and verified. On Jan. 1, 2020, CMS extended this guideline to include notations made by physician assistants and advanced practice registered nurse preceptors, including other nonphysician practitioners such as nurse practitioners, clinical nurse specialists, and certified nurse-midwives.
No longer documenting medical necessity for a home visit.
Pro: These efficiencies will doubtless result in savings to provider time and, by extension, to increases in primary care practice revenues.
Con: The extent of these time savings and revenue increases is yet unknown.
Simplified Leveling Process
The next, and most significant, development involves the way coding for office and outpatient E/M visit levels will change. Beginning Jan. 1, 2021, history and exam will no longer make up two of the three components needed in level determinations. Instead, E/M levels will be determined by medical decision making (MDM) or time only, regardless of whether more than half of the visit was comprised of counseling.
CPT® guidelines regarding time are also going to change. Per the new guidelines, in 2021:
Time for these services [will be] the total time on the date of the encounter. It [will include] both the face-to-face and non-face-to-face time personally spent by the physician and/or other qualified health care professional(s) on the day of the encounter (includes time in activities that require the physician or other qualified health care professional and does not include time in activities normally performed by clinical staff).
Pro: Primary care practices should be cautiously optimistic that this change will result in some real gains.
The new rules, especially regarding time, should allow providers to get full credit for all the work they do for their patients.
Additionally, the changes should make coders' lives somewhat easier, as they will no longer have to determine the extent of history the provider obtained or the extent of the examination the provider performed in order to calculate the appropriate level for a given office and outpatient E/M visit. And while the MDM calculation will differ from the way it has previously been done, the similarity between the current Centers for Medicare & Medicaid Services (CMS) MDM table and the new CPT® 2021 table means the transition won't be too difficult for experienced coders to handle. (See the Resources section for links to the MDM table and CPT® 2021 table.)
Con: Again, how this will play out remains to be seen. For providers, time and financial savings from this change will be minimal simply because it will not substantially alter their current practices. After all, even though history and exam won't count toward the E/M level, medical necessity dictates that providers will still have to perform a condition-appropriate history and exam for each patient they see.
This area of the change may also result in the most significant financial costs to primary care practices.
First, there is the cost of educating all stakeholders about the changes, whether it be through workshops, seminars, or even just time spent away from normal work duties in understanding CMS' revisions.
Second, there's the cost to the practice in work hours spent reviewing old, and implementing new, office procedures to accommodate the new guidelines. For example, practices will need to spend time and money reviewing and removing any clinically unnecessary tasks in office history and physical exam templates or electronic medical records (EMRs), along with changing templates and EMRs to account for the change to the 2021 MDM elements.
Third, practices will have to review timekeeping procedures to make sure they capture all the time spent on the date of service for a given patient visit, whether that be changing office protocols or EMRs to record total face-to-face and non-face-to-face time spent by each provider per patient per visit.
Loss of 99201
One casualty of these revisions will be 99201 Office or other outpatient visit for the evaluation and management of a new patient, which requires these 3 key components: A problem focused history; A problem focused examination; Straightforward medical decision making, which you will not find among your CPT® 2021 codes.
That's because removing the history and exam from office and outpatient E/M level calculations means there is nothing left to distinguish it from 99202 Office or other outpatient visit for the evaluation and management of a new patient, which requires these 3 key components: An expanded problem focused history; An expanded problem focused examination; Straightforward medical decision making. The current 99202 calls for a higher level of history and exam (expanded problem focused) than 99201, but MDM for both levels is straightforward. With the removal of history and exam from leveling calculations, that makes 99201 unnecessary.
Pro: Primary care practices will be largely unaffected by this change, as a 2016 analysis of Medicare family care practices cited by the American Academy of Family Physicians notes that 99201 makes up less than one percent of their office and outpatient E/M code distribution.
Additionally, that miniscule loss will be more than offset if Medicare's current proposal to raise work relevant value units (RVUs) in 2021 goes through as planned. As it stands, Medicare plans to raise the work RVUs for 99203 and 99204 by 13 and 7 percent from 2020, respectively, while 99213 and 99214 are slated for hefty increases of 34 and 28 percent, respectively.
Con: Is there is a con to losing 99201?
The Bottom Line
On balance, the long-term benefits of documentation streamlining and workload reduction, both for providers and coders, will likely offset the short-term inconveniences of stakeholder education and workflow and EMR revisions surrounding the new office and outpatient E/M codes.
---
Resources
American Academy of Family Physicians: www.aafp.org/journals/fpm/blogs/gettingpaid/entry/whats_your_coding_profile.html
2020 MPFS final rule: s3.amazonaws.com/public-inspection.federalregister.gov/2019-24086.pdf
2021 CPT® MDM table: www.ama-assn.org/system/files/2019-06/cpt-revised-mdm-grid.pdf
AMA 2021 E/M guideline changes: www.ama-assn.org/system/files/2019-06/cpt-office-prolonged-svs-code-changes.pdf
Latest posts by Bruce Pegg
(see all)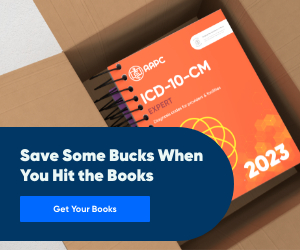 One Response to "Calculating the Effect of the 2021 E/M Changes on Primary Care"