Maximize Your Stroke Dx Coding
In Coding
May 1, 2020
Comments Off

on Maximize Your Stroke Dx Coding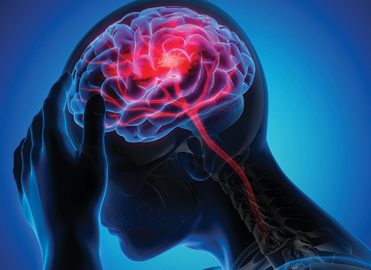 Tips to improve and streamline your stroke diagnosis coding processes.
There are a lot of variables at play when it comes to stroke diagnosis coding in a clinical office setting. That set of variables gets multiplied even further for those coding stroke diagnoses from radiological dictation reports. That's because there's a seemingly endless array of factors to consider if you want to get the coding mechanics down pat. Whether it's understanding the lingo, discerning between old versus new cerebral infarctions, or using each component of the report to make sure you've got the most detailed diagnosis possible, you've got to be on high alert if you want to get the job done right.
Rely on this set of helpful tools, tips, and tricks of the trade to ensure you're coding radiological stroke-related diagnoses accurately and compliantly.
Consider This Loose Timetable
Your first point of order is to compare the U.S. National Center for Health Statistics (NCHS) timetable for acute and chronic diseases with acute and chronic stroke timetables. As defined by the NCHS, a disease is to be considered chronic if its symptoms last more than three months. Formulating the series of steps from which a hyperacute stroke becomes chronic is not as straightforward — in part because no universal set of guidelines exists to help elaborate on those distinctions.
That doesn't mean you're left to figure it out on your own, though. When you have a generalized timetable to fall back on, subtle fluctuations between one provider, peer-reviewed journal, or specialty society shouldn't matter all that much. The steps in which a stroke evolves from hyperacute to chronic (with generalized time estimates) are as follows:
Early hyperacute: Zero to six hours
Late hyperacute stroke: Six to 24 hours
Acute stroke: 24 hours to one week
Subacute stroke: One to three weeks
Chronic stroke: Greater than three weeks
While various peer-reviewed studies chronicling how a stroke manifests (both symptomatically and on imaging scans) over the course of the first few months will vary in their time estimates, cerebral infarction ICD-10-CM codes don't distinguish between acute and chronic. The job of the coder is to translate the patient's documented diagnostic status into the most accurate ICD-10-CM code.
Beware of Tricky Terminology
There are a few scenarios to look out for to avoid making the mistake of coding a stroke when the documentation doesn't support the diagnosis. For instance, mistaking a transient ischemic attack (TIA) to be synonymous with a stroke is a common error in a field such as diagnostic radiology. While there's a clear-cut diagnosis (G45.9 Transient cerebral ischemic attack, unspecified) for a TIA, it's often the surrounding speculative documentation that leads you to question the original diagnosis. While a TIA is often referred to as a "mini stroke," from an ICD-10-CM coding perspective, it's important to keep the two diagnoses entirely separate.
Another common indicating diagnosis that may or may not accompany a TIA diagnosis is a "stroke alert." A stroke alert may be included as a supplementary diagnosis when the patient's signs and symptoms are indicative of a possible stroke. However, the impression of the dictation report will have final say as to whether a stroke is revealed in the imaging scan. If not, there's a possibility that the patient's symptoms are the result of a TIA, but without a definitive TIA diagnosis, you should code only the signs and symptoms.
Coder's note: A TIA diagnosis, unlike a stroke diagnosis, can be coded from the indication. Preliminary TIA diagnoses are often made based on a patient's presentation of signs and symptoms. Follow-up imaging is then ordered to determine the underlying cause of the TIA.
Consider Full Scope of Coding Possibilities
While the majority of stroke diagnoses outside of the diagnostic radiology setting will not include enough supplementary information to code beyond I63.9 Cerebral infarction, unspecified, you should be prepared if, and when, the clinical encounter presents itself.
On an imaging scan that does include a diagnosis of a cerebral infarction (stroke), ask yourself:
Is the stroke current?
Is there documentation to support a diagnosis beyond that of an unspecified code?
The documentation will typically be straightforward in distinguishing between a current and "old" stroke. In most instances, the provider will also make a clear distinction between a current and old cerebral infarction in the findings and impression of the report. What's more, the indication should give you a better idea as to whether the underlying reason for the scan is related to a possible stroke.
Coder's note: If you're a seasoned diagnostic radiology coder, you know that old infarctions are a relatively common diagnostic finding and may be entirely incidental to the reason for the patient's scan. In reporting an old, incidental cerebral infarction as a secondary diagnosis, use code Z86.73 Personal history of transient ischemic attack (TIA), and cerebral infarction without residual deficits.
Use the Indication, Findings to Your Advantage
In the case of a current cerebral infarction, you'll typically encounter one of two scenarios, both of which may require some due diligence on your part.
The first scenario involves the initial diagnosis of the infarction. This could yield an indication exclusively involving signs and symptoms, or it could offer a more straightforward diagnosis of stroke or stroke alert. If the indication states "stroke," and the scan does not reveal a cerebral infarction, send the report back to the provider for an addendum.
Consider a second scenario in which you encounter a diagnosis of "infarction of the right anterior cerebral artery" in the impression. Without any additional details explaining the etiology or context surrounding the stroke, you should report code I63.9. Venturing beyond the impression, the findings may elaborate that the infarction of the right anterior cerebral artery is the result of occlusion and/or stenosis. In this case, the diagnosis would shift to I63.521 Cerebral infarction due to unspecified occlusion or stenosis of right anterior cerebral artery.
This second scenario will only occur if you're coding an imaging study on the cerebral arteries, such as a magnetic resonance angiography (MRA) or computed tomography angiography (CTA). That's because angiographies, or arteriograms, image the perfusion of the cerebral arteries. A traditional computed tomography (CT) scan or magnetic resonance imaging (MRI) scan evaluates the parenchyma of the brain. These scans will show the result of an occluded artery (i.e., stroke), but not the occlusion itself. This means that if you're working on a traditional MRI or CT scan of the brain, you don't need to be on the lookout for any underlying embolism, occlusion, stenosis, or thrombosis diagnoses.
However, you should still be on high alert for information that adds to the context of the stroke, as it may impact your diagnosis coding. For example, if the indication reads "facial droop following coronary artery bypass surgery" and the impression reveals a "cerebral infarction due to a left vertebral artery embolism," you'll report the following diagnosis codes:
I63.112 Cerebral infarction due to embolism of left vertebral artery
I97.820 Postprocedural cerebrovascular infarction following cardiac surgery
There are many variables to consider if you want to code stroke diagnoses accurately and confidently. Your success is predicated on a thorough analysis of the dictation report and implementing all the pertinent guidelines at your disposal. If you're ever unsure of how to code a respective report, consult with fellow coders and, if necessary, query the interpreting physician.
---
Resources
ICD-10-CM code book, 2020
U.S. National Center for Health Statistics (NCHS)
Schmid, MD, Johannes; Gaillard, Frank. Radiopaedia, "Ischemic stroke": https://radiopaedia.org/articles/ischaemic-stroke?lang=us
Latest posts by Brett Rosenberg
(see all)