Healthcare Provider Relief Payments Break the Bank
By Lee Fifield
In CMS
April 30, 2020
Comments Off

on Healthcare Provider Relief Payments Break the Bank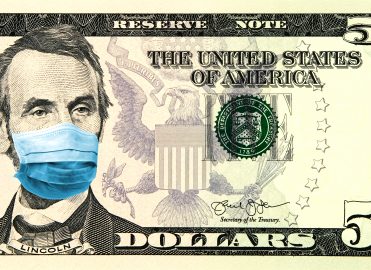 The Centers for Medicare & Medicaid Services (CMS) recently announced that it is reevaluating the amounts that will be paid under its Accelerated Payment Program and suspending its Advance Payment Program to Part B suppliers effective immediately. After a payout of $100 billion to healthcare providers and in light of the $175 billion recently appropriated for healthcare provider relief payments, CMS will no longer accept new applications for the Advance Payment Program and will begin reevaluating all pending and new applications for Accelerated Payments as of April 26.
Emergency Programs
These emergency funding programs, available during public health emergencies (PHE) and disasters officially declared by the President of the United States, had previously been expanded in late March to offer relief to providers and suppliers facing financial hardships stemming from revenue decline and rising expenses brought about by the COVID-19 pandemic. Funding will continue to be available to hospitals and other healthcare providers on the front lines through the Provider Relief Fund.
The Numbers Are In
Since expanding the Accelerated and Advance Payment (AAP) programs on March 28, CMS has approved over 21,000 applications totaling almost $60 billion in Part A payments and 24,000 applications advancing more than $40 billion in Part B payments.
AAP programs are not a grant and typically require repayment within one year, therefore limiting or eliminating them may help providers avoid a penalty interest rate of 10.25 percent should they have trouble paying them back on time.
Going Forward
Significant additional funding will continue to be available to hospitals and other healthcare providers through other programs. Congress appropriated $100 billion in the Coronavirus Aid, Relief, and Economic Security (CARES) Act (PL 116-136) and $75 billion through the Paycheck Protection Program and Health Care Enhancement Act (PL 116-139) for healthcare providers. Health and Human Services (HHS) is distributing this money through the Provider Relief Fund, and these payments do not need to be repaid if they are used properly. The program is intended to provide incentive for small businesses to keep their employees on payroll by providing low-interest loans that are forgivable if the business maintains its employees and payroll for at least eight weeks, with the money being used only for payroll, rent, mortgage interest, or utilities. Visit the Small Business Association's website for full details.
Further Aid
The CARES Act Provider Relief Fund has already released $30 billion to providers since the beginning of April, and began distributing an additional $20 billion on April 24, with more funding anticipated to be released soon. This funding will be used to support healthcare-related expenses or lost revenue attributable to the COVID-19 pandemic and to ensure uninsured Americans can get treatment for COVID-19. The terms of the funding require that all payments may only be used to prevent, prepare for, and respond to coronavirus — only healthcare-related expenses and lost revenue due to COVID-19 apply. Otherwise, the recipient must return the funds. Read the full HHS terms and conditions here.
Latest posts by Lee Fifield
(see all)