I Am AAPC: Monique Griffin, CPC-A
May 6, 2020
Comments Off

on I Am AAPC: Monique Griffin, CPC-A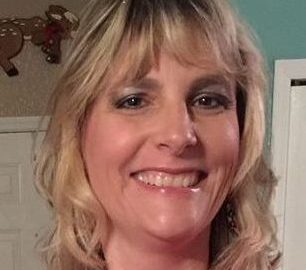 Having a child with special needs tilts your world. For the past decade, I have been immersed in the world of doctors, specialists, rare diseases, research, sleepless nights, durable medical equipment DME, trial medicines, billing, insurance, Medicaid, heartache, and unbelievable joy.
The healthcare industry, which had always been of interest to me, now consumed my life from the patient perspective. Only recently have I come to a comfort level with my child's status. With my husband's career change allowing him a flexible schedule, so he can help maintain our child's needs during the day, it was time for me to pursue my passion outside of my personal world.
Step 1: Choose Medical Coding
I had a conversation with a friend who suggested I look into medical coding. It checked all the boxes for me. There is the aspect of continual learning, the immersion in the medical field, the black and white of some diagnoses, and the thrill of the hunt in researching the patient information that doesn't fall into a neat little box. After dissecting the coder lifestyle, I decided it was for me.
The first step was to get AAPC certified. If I were an employer, I'd want someone who is certified.
Step 2: Study for the CPC® Exam
The second step was getting over the hurdle of paying for the education; that is where I had to find a workaround. I decided I would gather all the AAPC materials I could find and study for the exam myself. If I had had the resources, I would have absolutely taken the AAPC online course. I didn't, so I dedicated myself to studying anatomy, physiology, medical terminology, ICD-10-CM, CPT®, and HCPCS Level II.
Step 3: Take the CPC® Exam and Pass
Step three was passing the exam. Amid an exam location two and a half hours from my home, a 3:15 a.m. tornado warning to seek shelter immediately, and nerves off the charts, I am happy to say I passed on the first try!
Step 4: Find a Job
Step four is to find a position with my shiny, new CPC-A®. My Orlando local chapter support has been amazing!
Some people have warned me not to let it be known that I have a child with special needs because some employers may have a preconceived misconception of unreliability. But having a child with special needs has made me who I am as a person: strong, reliable, tenacious, inventive, and grateful. I think those are some good qualities to bring to a team.
---
#IAmAAPC
Healthcare Business Monthly wants to know why you chose to be a healthcare business professional. Explain in fewer than 400 words why you chose your healthcare career, how you got to where you are, and your future career plans. Send your story and a digital photo of yourself to iamaapc@aapc.com.
Latest posts by Guest Contributor
(see all)