Women: How Are You Doing? Really.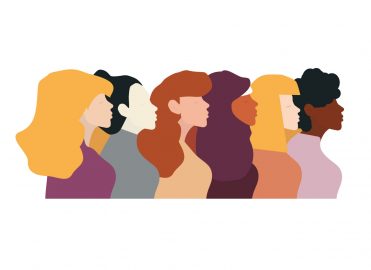 National Women's Health Week, May 10-16, is a good time to think about yourself for a change.
May 10 is Mother's Day. How will you spend your special day? Chances are, you'll spend it doting on your family, as usual. And that's OK, as long as that maternal instinct isn't jeopardizing your own health. Unfortunately, many women don't stop long enough to think about how they're feeling — until it's too late. Ironically, if the most important thing in your life is being there for your family, you must put yourself first. So, here's your challenge: During National Women's Health Week, May 10-16, spend some time thinking about how you can take better care of yourself.
Take a Reality Check
National Women's Health Week (NWHW) is led by the U.S. Department of Health and Human Services Office on Women's Health (OWH). Their message is: Make your health a priority.
Health encompasses both your mind and body. To take care of both, the OWH recommends:
See your healthcare provider if you have any health concerns;
Maintain a healthy weight;
Get and stay active;
Eat healthy;
Manage stress;
Get enough sleep;
Monitor your alcohol intake;
Don't smoke; and
Take precautions to avoid COVID-19 exposure.
That's a tall order! Chances are, even on a good day, you don't follow all of these recommendations. The Catch 22 is that all of these things are interrelated. If you normally eat a balanced diet and exercise, you'll naturally maintain a healthy weight, manage stress, and sleep well. You won't need vices like alcohol and cigarettes. And your immune system will be strong enough to battle illnesses such as COVID-19.
The reality is that it's hard to maintain a healthy lifestyle. You're working all day, running your kids to all their sports and lessons in the evening, checking up on your aging parents, doing laundry at night, and worrying about the million other things you think you need to do — none of which are really necessary. But that doesn't stop you from lying awake at night thinking about what a failure you are because you're not Wonder Woman. Let me remind you: She wasn't a mother. She wasn't even human!
Real Women Need Preventive Care
As a real woman, you need to take care of yourself. One of the best ways to do that is to stay up to date with your annual wellness visits and preventive care screenings.
The U.S. Preventive Services Task Force (USPSTF) recommends, with a Grade A (generally advisable), the following preventive screening services for women:
HIV (15-65 years)
Cervical cancer (21-65 years)
Colorectal cancer (50-75 years)
Syphilis infection (at risk)
High blood pressure (18 years and up)
Surprisingly, breast cancer, skin cancer, and depression screening are Grade B (risk-based) recommendations, but the USPSTF has its reasons.
For example, regarding breast cancer screening, the USPSTF says, "The Task Force recognizes that mammography is an important tool in reducing breast cancer deaths. The science continues to show that screening is most beneficial for women ages 50 to 74. Women ages 40-49 should make their own decision about whether to get a mammogram, in consultation with their doctors. This decision should be based on their health history, preferences, and how they value the different potential benefits and harms of screening."
Counseling for healthful diet and physical activity, weight loss, sexually transmitted diseases, and smoking and alcohol cessation are also Grade B recommendations, based on need.
Unfortunately, women have a bad habit of not addressing their needs. Most preventive screenings have no patient cost sharing and take very little time, so no excuses! If you have a problem — be it with alcohol or drugs, depression, food, etc. — you must address it. Talk to your healthcare provider — even if its via telehealth.
Depression and substance abuse are particularly worrisome right now, while so many are isolated. If you are having a hard time with social distancing, there are many things you can do. Here are just a few ideas:
Participate in online group events such as:
–  Church
–  Counseling
–  Exercise
–  Painting or other crafts
Gather with your friends or extended family using a social media platform.
Spend time outside:
–  Remember to wear a mask if you may encounter others.
Call someone and actually talk! Texting isn't the only form of communication, despite what our teens think.
Volunteer
Find things to do that make you happy and then do them as often as possible. The happier and healthier you are, the more able you will be to take care of others.

Take One Day at a Time

If the COVID-19 pandemic has taught us anything it's that we were definitely doing too much. Suddenly, we were all home, with no particular place to go. At first, I think we all held our breath, wondering what to do. Then, gradually, we embraced the concept and exhaled. Now, families are cooking and eating meals together again, going for walks, and talking more. Remember that feeling after the public health emergency has ended and we're allowed to return to "normal." Resist the temptation to be Wonder Woman. Just be you.

Are you ready to find your health? Take the NWHW questionnaire.

Fun Fact

The first Mother's Day was organized by Anna Jarvis on May 10, 1908, in Grafton, West Virginia, and Philadelphia, Pennsylvania, according to the U.S. Census Bureau. The concept became so popular, Jarvis later asked Congress to make it a national holiday. Congress officially named the second Sunday in May "Mother's Day" in 1914.
Latest posts by Renee Dustman
(see all)
2 Responses to "Women: How Are You Doing? Really."