COVID-19 Derails 2019 MIPS Data Reporting
In COVID-19
May 27, 2020
Comments Off

on COVID-19 Derails 2019 MIPS Data Reporting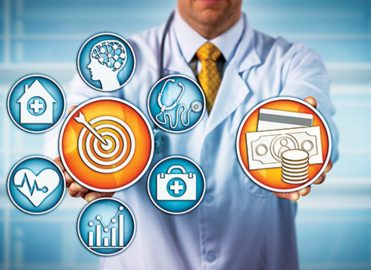 COVID-19 is a game-changer. Ever since President Trump declared a public health emergency (PHE) Jan. 31, the Centers for Medicare & Medicaid Services (CMS) has been issuing Social Security Act waivers to Medicare and Medicaid policies in rapid fire succession — including waivers to reporting requirements in the Merit-Based Incentive Payment System (MIPS).
CMS has implemented many flexibilities for the Quality Payment Program (QPP) in response to the COVID-19 pandemic, including extending the MIPS Automatic Extreme and Uncontrollable Circumstances (E&UC) policy to MIPS eligible clinicians.
The changes have been challenging to stay on top of, and have raised many questions. Here's one question probably many of you are asking.
Q: If we have already submitted our MIPS data for 2019, is there anything that we need to do, or will the COVID-19 pandemic that began early March effect us at all for 2019?
A: There is nothing more you can do right now, but you should be aware that the E&UC policy has allowed CMS to revise performance category weights, which may affect your MIPS final score and, ultimately, your 2021 payment adjustment to Medicare Par B claims.
MIPS eligible clinicians who submitted 2019 MIPS data for one performance category, or did not submit any 2019 MIPS data, by the extended April 30 deadline will automatically receive a neutral payment adjustment in the corresponding payment year.
However, MIPS eligible clinicians who submitted 2019 MIPS performance data in two or more MIPS categories — Quality, Improvement Activities, and/or Promoting Interoperability — will be scored on those categories and receive a 2021 MIPS payment adjustment based on their final score.
The category/weight breakdown is in Appendix A of the Quality Payment Program – COVID-19 Response fact sheet.
Although data submission by individual clinicians voids the reweighting on a category-by-category basis, the Cost performance category will be weighted at 0 percent in all scenarios. The Cost category will not account for 15 percent of the total MIPS score for the 2019 performance year, as originally finalized in the Medicare Physician Fee Schedule final rule.
The automatic E&UC policy does not apply to groups and virtual groups. MIPS eligible clinicians in a group or virtual group will be scored on all performance categories unless the group or virtual group submitted an E&UC policy application by April 30, and CMS approved it. In that case, CMS will reweight the applicant's performance categories to 0 percent and void any previously submitted 2019 MIPS data.
A Targeted Review May Be in Order
MIPS eligible clinicians should be able to see their 2019 scores/results in June or July if CMS uses the same model they did last year. If MIPS 2019 data is added and positive/negative payment adjustments are in the system, MIPS providers, groups, virtual groups, and MIPS Advanced Payment Models (APMs) should be able to request a targeted review. The targeted review window usually runs through Sept. 30, but there's a possibility that it may be extended through the fall due to COVID-19.
During the targeted review process, submitters can usually request CMS to look into one of the following five categories:
Submission errors
Eligibility or special status
Measures issues
Extreme and uncontrollable circumstances
General issues
For the latest information, check the CMS Coronavirus Waivers & Flexibilities website and QPP Resource Library.
Latest posts by Kristin Webb-Hollering
(see all)