Strengthen Your Awareness of Osteoporosis
In Coding
May 28, 2020
Comments Off

on Strengthen Your Awareness of Osteoporosis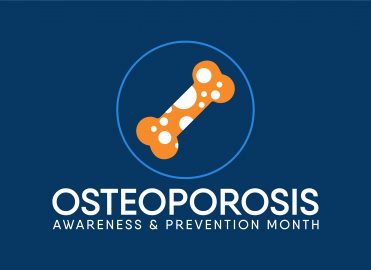 May is National Osteoporosis Month — a time when communities across the United States rally to raise awareness of osteoporosis and the importance of prevention and early detection in combating this common disease. Collaboration to spread the word is imperative as osteoporosis is a major cause of fractures, pain, spinal problems, and life-altering loss of mobility in many Americans.
Osteoporosis ("porous bone") is a chronic progressive disease that causes bones to become thin, weak, and brittle — so brittle that a fracture may occur spontaneously or with only mild stress, such as bending over or coughing. Luckily, there are steps you can take to prevent osteoporosis from ever developing and treatments that can slow the rate of bone loss in people with osteoporosis.
Talk to your patients, friends, and loved ones this month about osteoporosis risk factors and encourage healthy lifestyle changes. It's a great time to promote good bone health and osteoporosis screening, as early diagnosis and treatment can reduce or prevent fractures. Learn the facts so you can protect your bones.
What is Osteoporosis?
Osteoporosis is a loss of bone density that can occur as we age. This disease, which is not a normal part of aging, is the result of the body breaking down more bone tissue than it can replace, leading to progressive bone loss and a decrease in bone density. As the affected bones become more porous and fragile, the risk of sudden and unexpected fractures increases significantly.
Although osteoporosis occurs in both men and women, women are five times more likely to develop the disease than men. After age 50, one in two women and one in four men will sustain an osteoporosis-related fracture in their lifetimes. Another 30 percent have low bone density (osteopenia) that puts them at risk of developing osteoporosis. Osteoporosis is sometimes referred to as a "silent disease" because it often develops unnoticed over many years, with no symptoms or pain. It is usually not discovered until the first fracture occurs as a result of the weakened bones. Osteoporosis-related fractures occur most commonly in the hip, spine, arm, wrist, and leg.
The Effect of Osteoporosis in the US
Approximately 10 million Americans have osteoporosis, and another 44 million have low bone density. That translates to more than 54 million people in the United States — half of all adults age 50 and older — who are at risk of breaking a bone. Osteoporosis affects about 25 percent of women and about five percent of men aged 65 and over and contributes to an estimated two million fractures each year. Experts estimate that this number will increase to over three million by the year 2525.
As the number of Americans living with osteoporosis continues to escalate, so does its cost to the nation. The total annual expense of providing care for osteoporotic fractures among Medicare beneficiaries is $57 billion. This estimate includes direct medical costs as well as indirect costs related to productivity losses and informal caregiving. By 2040, the number of osteoporotic fractures suffered annually is expected to grow to 68 percent, increasing the total annual expense to over $95 billion.
Risk Factors for Osteoporosis
A number of factors can increase the likelihood that a person develops osteoporosis, including:
Aging: The older someone gets, the lower their total bone mass, which increases their risk of osteoporosis.
Sex: Women are much more likely to develop osteoporosis than men.
Family history: Having a parent or sibling with osteoporosis puts a person at greater risk.
Body frame size: Thin individuals with small body frames tend to have a higher risk because they typically have less bone mass to draw from as they age.
Dietary factors: An inadequate intake of calcium and vitamin D over a lifetime makes an individual more prone to bone loss and contributes to the development of osteoporosis.
Lifestyle choices: Bad habits — sedentary lifestyle, excessive alcohol consumption, and tobacco use — can increase a person's risk of osteoporosis.
Medical conditions: Risk is higher in people who have certain medical problems such as autoimmune, endocrine, gastrointestinal, and hematologic disorders.
Hormone levels: Osteoporosis is more common in people who have too much or too little of certain hormones in their bodies.
Medications: Long-term use of certain medications can lead to loss of bone density and fractures.
Get Involved in Osteoporosis Prevention
Many people with osteoporosis do not know they have it until they break a bone, which is why screening is crucial in identifying these individuals before this happens. Good bone health starts with talking to your doctor about risk factors and undergoing osteoporosis screening.
Doctors typically screen for osteoporosis using dual-energy X-ray absorptiometry (DXA). The test takes roughly five to 15 minutes to perform, exposes patients to very little radiation, and is quite precise. Individuals found to have osteopenia or osteoporosis will likely undergo periodic DXA tests of the primary places where bone fractures occur to monitor disease progression.
The U.S. Preventive Services Task Force (USPSTF) recommends that all women over age 65 have a bone density test. Women 50 to 64 who have certain risk factors and are at increased risk for osteoporosis should also be screened with bone density testing to prevent osteoporotic fractures.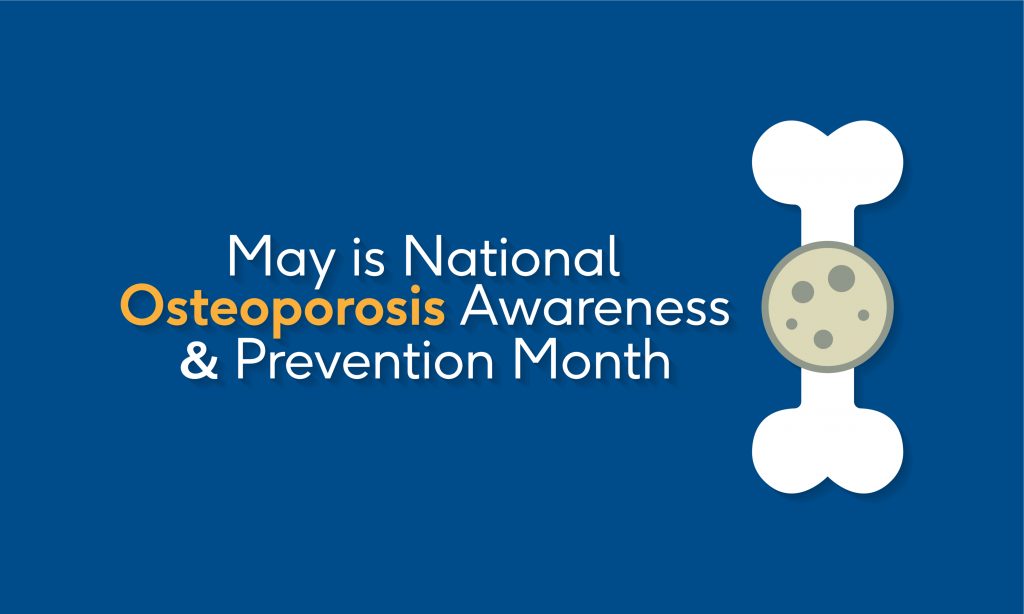 The U.S. Preventive Services Task Force (USPSTF) recommends that all women over age 65 have a bone density test.
Coding for Osteoporosis Screening
Medicare Part B provides coverage for bone density testing — bone mass measurements — to screen for osteoporosis once every two years (or more often if medically necessary), provided the patient meets the following eligibility criteria:
Estrogen-deficient woman
X-ray demonstrating osteopenia, osteoporosis, or vertebral fractures in the spine
Diagnosed with primary hyperparathyroidism
Intake of glucocorticoid (steroid) therapy
Currently on osteoporosis prescription drug therapy and monitored to assess response
For those who qualify, there is no deductible or coinsurance/co-payment for the osteoporosis screening test. When filing claims for these screening tests, use the following codes to ensure proper billing and reimbursement.
CPT® and HCPCS Level II Codes
Use the following codes to report osteoporosis screening.
76977 Ultrasound, bone density measurement, and interpretation, peripheral site(s), any method
77078 Computed tomography, bone mineral density study, 1 or more sites; axial skeleton (e.g., hips, pelvis, spine)
77080 Dual-energy X-ray absorptiometry (DXA), bone density study, 1 or more sites, axial skeleton (e.g. hips, pelvis, spine)
77081 Dual-energy X-ray absorptiometry (DXA), bone density study, 1 or more sites, appendicular skeleton (peripheral) (e.g. radius, wrist, heel)
G0130 Single energy x-ray absorptiometry (sexa) bone density study, 1 or more sites, appendicular skeleton (peripheral) (eg, radius, wrist, heel)
ICD-10-CM Codes
There are a multitude of ICD-10-CM codes covered if selection criteria are met. One option is:
Z13.820 Encounter for screening for osteoporosis can be used to support bone density study codes
Additional ICD-10-CM codes that support osteoporosis screening, include:
E21.0-E21.3 (hyperparathyroidism)
E23.0 (hypopituitarism)
E89.40 and E89.41 (ovarian failure)
Fracture codes: M80.08xA, M80.88xA, M84.58xA, M84.68xA,
N95.8 and N95.9 (menopausal and postmenopausal disorders)
Z78.0 (asymptomatic menopause)
Codes describing long-term use of certain therapies: Z79.3, Z79.51, Z79.52, Z79.811, Z79.83
These are just a few examples of the many ICD-10-CM codes that can be used to support measuring bone mineral density.
---
For more Medicare coverage information, see the National Coverage Determination for Bone (Mineral) Density Studies (NCD 150.3)
Latest posts by Stacy Chaplain
(see all)