Sharpen Your MDM Skills in 2020
In Billing
June 1, 2020
Comments Off

on Sharpen Your MDM Skills in 2020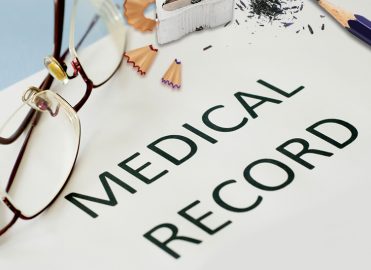 Transition to 2021 E/M coding expectations with fewer mistakes.
As you likely already know, the AMA and the Centers for Medicare & Medicaid Services (CMS) will be rolling out a new structure for assigning office and other outpatient evaluation and management (E/M) levels in 2021. The new structure, however, does not immediately apply to other E/M code families. That means we will be using a dual thought process for now.
How will we manage? Let's start by reviewing the "complexity of medical decision making (MDM)" key element as an indicator of the medical provider's cognitive work during a specific patient encounter.
What is MDM?
Medical necessity is the overarching criteria for payment for services to Medicare patients. Necessity is a subjective term for which absolute objective criteria cannot be set forth in a list. Neither CMS nor AMA suggests that the complexity of MDM is equal to medical necessity. We can, however, look at the three components used to calculate the complexity of MDM and see an alignment of MDM and medical necessity.
For this discussion, we will identify each of the three MDM components with A, B, or C:
Component A is "number of diagnoses or treatment options." This refers to the number of medical conditions (including differential diagnoses) the provider must consider in determining the best clinical decision for patient care. This component also contemplates the condition relative to the provider (such as new or established).
Component B represents "amount and/or complexity of data to be reviewed" and provides a sum of specific data points (diagnostic items) reviewed and/or ordered.
Component C is the "table of risk." This is further subdivided into three columns:

The nature of the presenting problem,
diagnostic procedures ordered, and
management options selected.
Coders and auditors use charts and other tools to calculate the level of MDM. This enables them to assess whether the MDM is straightforward, low, moderate, or high. Providers, however, evaluate these same elements from a clinical point of view. Coders and auditors can learn to approximate "thinking like the doctor."
How Do I Think Like a Doctor?
Thinking like the doctor means asking: What do I know about this patient (before entering the exam room — or, for the coder/auditor, the exam portion of the note)? Do they have one thing bothering them? Do the symptoms they complain of suggest a minor or catastrophic illness – and how will I figure out which? Is this a follow-up visit for the chronic condition(s) I usually treat them for? Anything new?
Answering these kinds of questions will point you toward the higher or lower complexities (which you can then confirm using coding/auditing tools). Generally, this part of the thought process will substantiate Component A, the diagnosis and treatment.
If further diagnostics are required to affirm the clinical impression, selection of what to review and what new information is needed will take the provider further down the MDM pathway. Component B, or data, is not the only determining factor, but it is an important consideration.
Component C, table of risk (specifically column 1 – nature of the presenting problem), is the foundation on which diagnostic studies, therapeutic interventions, and disposition of the patient are carried out. As such, Component C is most closely aligned with medical necessity.
Like the overall MDM levels, the nature of the presenting problem divides into four descriptors that describe the intensity of the service: straightforward, low, moderate, and high. CPT® definitions use this concept in the E/M code descriptions (for example, 99213 … Usually, the presenting problem(s) are of low to moderate severity …).
This is where the doctor learns why the patient is there today and makes decisions on how to proceed. Thinking like the doctor, an encounter for a young and generally healthy patient presenting with ankle pain after twisting it during a ballgame, will probably be less serious (intensity of care) than an elderly, generally feeble patient who is complaining of ankle pain after a fall.
Tip: Want to think like a doctor? Review body system anatomy, gain physician insight, and learn pathophysiology for major conditions and diagnostic categories in AAPC's pathophysiology online course.
Think Like a Coder
As coders/auditors, you can and should remember that the words in the medical record carry meaning and reflect an actual patient and an episode of medical care. Let's think beyond the words in the table of risk to the situations those words represent. In today's healthcare world, we typically don't see physicians admitting patients to an inpatient stay for a moderate risk problem. And most patients with a severe, high-risk presenting problem are not sent home with instructions for follow up next year.
Be sure to include the clinical implication of a diagnostic statement when thinking about risk. If the provider uses a diagnostic word for which you have no knowledge, don't stop with finding the correct ICD-10-CM code. Understanding the usual course of an illness can lend clarity when choosing between "acute uncomplicated illness or injury" and "acute illness with systemic symptoms" or "acute complicated injury." It is appropriate and sometimes needful to use reputable resources to self-educate about a specific illness.
Use these tips in coding/auditing activities to promote improved understanding of the clinical perspective of patient care. We don't need to become physicians, but we should sharpen our skills to facilitate accurate E/M level selections and to encourage record documentation that sufficiently describes the intensity of provider cognitive labor.
---
Resources
www.cms.gov/Regulations-and-guidance/Guidance/Transmittals/downloads/r178cp.pdf
CPT® 2020 Professional Edition, AMA Press, p 13
Latest posts by Charla Prillaman
(see all)