A Year in the Life of a National Advisory Board Member
By Pam Tienter
June 1, 2020
Comments Off

on A Year in the Life of a National Advisory Board Member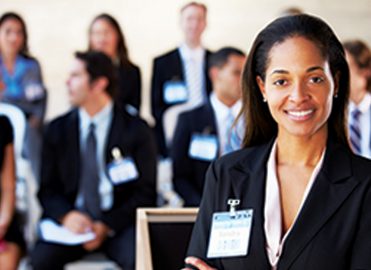 Grow professionally and help shape our organization by becoming a NAB member.
As a member of AAPC, you are part of a large professional network of like-minded individuals. Professionalism and hard work are traits we share. How did you get to where you are today? Do you remember the feeling you had when you anticipated that first certification exam? Nervousness and excitement? You were investing in your professional future.
How about now? If you're looking for a new challenge and a way to pay forward what others have done to help you in your career, perhaps now is the time to join the National Advisory Board (NAB).
Chances are you've heard mention of the NAB and may have met or seen NAB members at HEALTHCON or a regional conference. Or maybe you've even been encouraged to apply for the NAB yourself. But maybe you're not sure what exactly the NAB does, or how much of a time commitment it involves. Here's a summary of NAB member responsibilities to help you decide if joining the NAB is right for you.
What Does Being a NAB Member Entail?
One NAB member responsibility is to attend a monthly, hour-long NAB conference call. AAPC leadership and all the NAB members and officers take part in this phone call during which we talk about issues, trends, and member needs. Everyone is encouraged to participate in the discussions.
Attend Annual Retreat at AAPC Headquarters
The NAB is also required to attend a three-day retreat in the fall, where we get together in person at AAPC headquarters in Salt Lake City. This is a working session where AAPC brings topics and questions to the NAB, and we discuss and provide input. Topics include getting NAB feedback on potential new products, the revamping or retiring of current products, and suggestions of new offerings for members. This results in projects for the NAB to work on with AAPC during their term.
Join a Committee
After the fall retreat, projects are assigned to the NAB. The projects are categorized by topic and assigned to committees. NAB members are divided into these committees by their interests, and chairperson(s) are named. The committees meet once a month, or as often as they deem necessary, to work on their projects. Meeting minutes get typed up and posted on the NAB SharePoint by each committee. Projects may result in additional work during the month. The time each committee member works on their project depends on how many projects and/or committees that member is responsible for and the project assignment. The chairpersons give committee updates to AAPC and the rest of the NAB on the monthly calls.
Sharpen Your Writing Skills
NAB members are also required to write a short article for their regional e-newsletter quarterly and at least one article a year for Healthcare Business Monthly. For some, this can be daunting, but don't worry because the editorial staff at AAPC can help every step of the way. For those struggling to find a topic or put their knowledge of a subject down in words, AAPC staff is available to assist. The time a member spends on an article depends on their writing abilities and on how much communication is necessary between them and AAPC to complete the article.
Offer Support at Conferences
The NAB represents AAPC at conferences throughout the country, and NAB members visit at least one chapter within their region during the year. They share their experience and listen to the members. HEALTHCON is the most popular and highly attended AAPC conference. For the NAB, this is a working session, much like the fall retreat. During the conference, you will find the NAB at the registration desk, monitoring the session rooms, and assisting AAPC where needed. Some are even speakers. In the evening, we gather to discuss how things are going, what we are doing the next day, and what we need to work on after the conference. Throughout the conference, we try to meet and talk to as many attendees as we can to inquire about their experience at the conference and with AAPC.
Be an Advocate
NAB members are your advocates and they are your most direct conduit to AAPC leadership. You can email your regional representative, or any NAB member, with comments or questions regarding membership. The NAB is listed on the AAPC website by region. Your regional NAB member can be found on your local chapter page on the AAPC website, under Officers & Representatives. They will respond in a timely manner.
Step Up to the Challenge
Over the course of a year, there is NAB work to be done every month. It can be easy and quick, or it can be tough and time-consuming. Either way, it is challenging and rewarding. NAB members serve a term of three years, and the current board will serve through 2021. Keep an eye out next year for communication regarding applying for the next NAB term. If you've been searching for that transformative endeavor, this may be the perfect opportunity.
Latest posts by Pam Tienter
(see all)