Achieve Quality Using Robust Process Improvement Initiative
June 1, 2020
Comments Off

on Achieve Quality Using Robust Process Improvement Initiative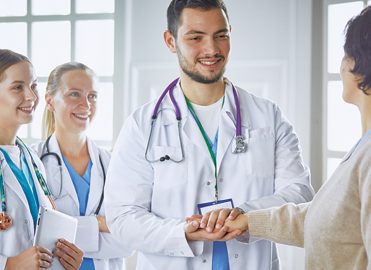 Help providers reach their goals in a value-based healthcare system using Lean, Six Sigma, and Change Management methods.
Hospitals and physician practices must be prepared for a cultural transformation that ensures a patient-centric focus — that is, understanding what the patient sees and feels. Quality services result in positive patient experiences. It is important to ensure that appointments are made timely, there is little wait time after arrival, and test results are available to the patient quickly.
Process improvement strategies can complement healthcare organizational strategic initiatives as leaders respond to the constantly evolving requirements for providing care, interacting with patients, submitting claims, assessing denials, and submitting appeals.
To that end, the Joint Commission has endorsed Robust Process Improvement® (RPI®) — a culmination of initiatives designed to increase efficiency in the workplace and promote quality outcomes.
What is Robust Process Improvement?
RPI is a blend of strategies, tools, methods, and training programs, including Lean, Six Sigma, and Change Management.
RPI goals include:
Focus on customer needs.
Understand the value stream.
Streamline processes.
Eliminate waste and simplify.
Use facts and reduce variation.
Make improvements based on data.
Lean Values
Convenience is what most patients expect. Patient portals, for example, enable patients to make appointments online, review key portions of their medical records, pay bills online, and message providers.
If problems in a process are identified, it is important to conduct a root cause analysis and implement processes that will reduce or eliminate recurrence. Failing to optimize overall operations will result in a decreased patient base that will ultimately adversely impact the revenue stream.
Success can be measured by eliminating waste, creating efficiencies, and implementing processes that hold teams accountable for performance.
One example of conducting root cause analysis relates to addressing a high volume of catheter-associated urinary tract infections (CAUTI). Protocols can be established for timely removal, ongoing education for all staff, and catheter assessment documentation on the checklist for daily rounds.
Six Sigma Standards
Predictable, consistent services are the expectation attained by standardizing workflows, utilizing checklists, and ensuring resources are available to satisfy patient demand. This is accomplished by defining objectives, measuring outcomes, analyzing results, and determining how best to improve. Work queues can be utilized to review and track both claims in candidate for bill status and post bill denials, appeals, and variance work queues.
Denials can be addressed by developing a committee that conducts focused reviews to determine whether the service is non-covered, not deemed medically necessary based on the patient's diagnosis, or redundant (such as testing for the same outcome such as ordering a c reactive protein test and a sed rate, both of which test for inflammation).
As risk adjustment contracting increases, the ability to understand the overall patient population, along with their comorbidities, enables capture of hierarchical condition categories that demonstrate the severity of illness, thereby preserving revenue. Regularly updating the problem list prior to the visit and ensuring documentation addresses chronic illnesses in the assessment and plan can be enhanced with templates that place current chronic conditions in the progress note.
Using bar code technology for matching medication ordered to the specific patient prevents medication errors and offers an efficient and seamless way for nurses to focus on patient safety.
Electronic medical records offer an opportunity to take simple repetitive coding tasks and automate the coding by pulling data from orders that specify a particular lab or imaging service and the diagnosis that warranted that exam without involving coding teams who can then focus on more complex case reviews, identify trends, and take steps to improve processes. Use of a summary given to the patient upon discharge that contains medications, upcoming visits, and contact information for providers can reduce preventable readmissions.
Identifying areas where automation can effectively accomplish goals, along with the use of vendor partners, does not overburden staff and can sustain optimal performance for the organization. The use of vendor partners also offers a cost-effective solution for addressing high-volume, low-complexity work. This also endorses interconnected and interdependent services to promote the focus on the patient as a consumer.
Maximizing the power of data enables comprehensive review of outcomes quickly and efficiently. Slicing and dicing the information can reveal pain points that require the team's focus to resolve. This often requires collaboration across teams to optimize results. Daily dashboard reports enable teams to focus on areas of opportunity related to edits preventing claims from being released, as well as focusing on accounts receivable aging buckets.
There's No "I" in Change Management
Engage your team by recognizing each member's contribution and reinforcing positive performance, which increases morale and can increase productivity. Ongoing communication, professional development, and a balanced staff-to-management ratio promote teamwork, excellence, and ongoing collaboration to project completion.
Assist staff in developing and honing critical thinking skills and developing a global perspective rather than taking a head-down approach to performing a single task repeatedly. Teams must be change agents by being able to pivot rapidly to meet changing organizational needs.
Committed team members will enable your organization to shine. There will be less attrition, and the costs related to conducting a search, onboarding, and training new team members will be minimized.
---
Resources
www.jointcommission.org
www.Purdue.edu
www.Sixsigma.com
Latest posts by Valerie Fernandez
(see all)
AAPC's annual salary survey gives a good understanding of the earning potential within the medical coding profession.
See what actually is going on in the healthcare business job market.