Gain Hands-On Coding Experience With Project Xtern
June 1, 2020
Comments Off

on Gain Hands-On Coding Experience With Project Xtern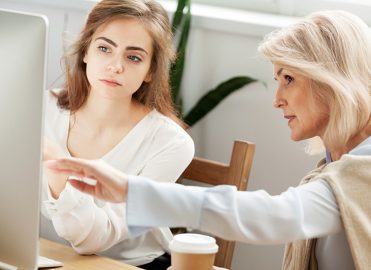 Aspiring coders can obtain real-world experience and jump-start their coding career.
Many coders are familiar with the classic Catch-22 when it comes to finding a job in the medical coding field. After spending months studying long hours for your certification test, tabbing your books, and practicing coding until your eyes glaze over, you finally get the good news — you passed the exam! But your lack of experience keeps you from landing your first coding job.
A career in medical coding typically requires training, certification, and experience. Unfortunately, acquiring the real-world experience that is often needed to land a job can be challenging.
AAPC is aware of this predicament and offers inexperienced certified coders a solution: Project Xtern.
What Is Project Xtern?
Project Xtern is a program created by AAPC to assist you in overcoming that last obstacle to launching your medical coding career: experience. This program helps aspiring coders break into the industry by matching them with facilities willing to provide them with hands-on experience.
Externs are typically placed at participating facilities for three months, but some stay as long as a year. A Project Xtern-approved official extern site (AOES) includes physician offices, group practices, billing companies, consultants, specialty facilities, hospitals, and healthcare payers. Externs get to put their knowledge to the test and gain field experience in a supportive environment with the help of member mentors in medical coding roles.
The program is free to members who qualify.
Does the Externship Pay?
While most externships are not paid positions, they do build confidence, improve your research and analytical skills, and give potential employers an opportunity to see you in action. This not only looks great on your resume, but it also helps you to work toward the removal of your apprentice designation.
Project Xtern also empowers you to network and gain invaluable knowledge and experience in the medical coding field, which can help you land a paying gig. It's a win-win situation!
The participating facilities benefit, too. The tremendous assistance a newly certified coder can bring to the team is invaluable. The facility can use the time an extern is onboard to examine their work habits and abilities for consideration as a future employee.
What Can I Expect as an Extern?
During the externship, AAPC asks that an AOES provide externs a minimum of 60 percent hands-on coding and billing experience with a certified and experienced mentor. The hours you work are decided by the AOES, but externs usually work 10-40 hours a week for six to 12 weeks. In exchange for what is typically non-paid work, the AOES will evaluate your work habits and abilities at the end of the externship.
Keep in mind that the externship is to help you learn and demonstrate your skills, and the AOES may not be able to hire you when your time there is done. But, with your newfound experience, your chances of finding a permanent job elsewhere are greatly improved.
How Do I Get Started?
To participate in Project Xtern you must hold an active AAPC credential and be a current AAPC member. It also helps to have a passion for learning and a lifelong commitment to improving your skills through experience and education.
Project Xtern makes it easy to connect with the more than 200 facilities nationwide offering externships, which AAPC members can search for by state. Please note that participating facilities are not required to provide externship opportunities to every member who contacts them. If none are available in your area, contact AAPC's externship department with a list of surrounding facilities in your area that you think might be interested in participating. Provide a name, address, and phone number, and AAPC will work to contract with the sites.
Don't be afraid to encourage a facility to become an AOES; it's a great way to introduce yourself to a potential mentor and show them how dedicated you are to the field. Plus, if the facility you recommend becomes an AOES, you earn AAPC bucks, which you can use to purchase AAPC products and services.
Once you locate an AOES, it's up to you to contact them and inquire about applying for an extern position at their facility. Be ready with an updated resume and proof of AAPC membership, and make sure to look and sound professional at the interview.
So, if you've got your training and certification and are struggling to check off that last box, look into this great member benefit. AAPC considers Project Xtern to be one of its most beneficial and valuable programs for our members.
You can find an AOES by looking up Project Xtern on AAPC's website and navigating to the Locate an Xtern Site tab, or by calling 1-800-626-2633.
Latest posts by Stacy Chaplain
(see all)