Welcome to the Industry: Sharpen Your Electronic Software Skills
June 1, 2020
Comments Off

on Welcome to the Industry: Sharpen Your Electronic Software Skills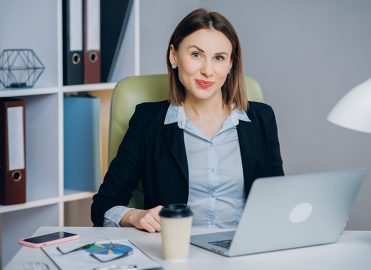 Fulfill a No. 1 job requirement: Possess a familiarity with electronic health record and billing software.
Employers expect prospective medical coders and billers to have a firm grasp on anatomy and medical terminology, procedure and diagnosis coding, modifiers, and key healthcare regulations. Other hard skills employers seek are the ability to read quickly and accurately, attention to detail, sleuthing like a champ, and having solid computer skills.
Soft skills are important, as well. Coders and billers must be driven and determined to get a claim paid correctly; be a good listener; communicate well with other coders, supervisors, and physicians; and be able to work alone without supervision.
Now let's talk about technical skills coders and billers must have. They must be able to assign codes and process claims electronically, run reports and monitor denials, and be able to understand and code from the electronic health record (EHR) or electronic medical record (EMR) (depending on what the prospective employer uses).
To start you on the right path, let's look at the difference between EHRs and EMRs, what technical skills you need to operate business and medical record software, software pitfalls, and popular medical record software that you may encounter on the job.
Aren't EHRs and EMRs the Same Thing?
The big difference between EHRs and EMRs is the scope of what they manage.
EMRs are a digital version of the paper charts in a physician's practice. They contain the medical and treatment history of the patient in digital form. They track data over time, easily identify patients who are due for a checkup or screening, notify when patients need vaccines and blood pressure readings, and monitor and improve patient quality of care. EMRs don't typically travel out of a practice unless they are printed or faxed. They are limited to just the practice's or clinic's intranet.
EHRs do all that and more. They allow practitioners to share patients' digital records across healthcare systems and practices. EHRs focus on a patient's total health and include a broad view of a patient's comprehensive care. They are built for sharing information with other healthcare providers, laboratories, and specialists, so these professionals can easily collaborate on the best treatment plan for a patient.
EHRs are useful to health systems, while EMRs are more prevalent in independent clinics.
Computer and Analytical Skills Are Important
Medical coders and billers need basic computer skills in addition to being familiar with how EHRs and EMRs work. You must be able to operate word processing software and communicate with doctors, other coders, and insurance companies via email. It's a good idea to become familiar with Microsoft Office programs like Word, Excel, Outlook, and PowerPoint. Advanced Excel skills or proficiency in other spreadsheet programs are helpful and may be required of medical billers, as this position requires a fundamental understanding of accounting principles and word processing and spreadsheet applications.
When working in an EHR or EMR, you should be able to peruse the medical record and capture all relevant codes that represent a patient's symptoms, illnesses, diagnoses, treatments, procedures, and supplies. You'll need good analytical and evaluation skills to do this. You will also need to be familiar with HIPAA privacy and security laws.
Accurate and quick data entry is also an important part of coding and billing because you'll be retrieving medical data and billing information for most of the day. You must know how to locate the information in the software database. You may be familiar with medical coding and classification systems and looking up codes using your code books, but your employer may expect you to use medical coding software, such as a diagnosis-related group (DRG) grouper tool or online code lookup tool like AAPC Coder.
Beware of Software Pitfalls
EMRs were made to streamline record-keeping, and EHRs were made to facilitate file sharing. Some of the features that make data entry and record-keeping easier can also be problematic. Here are EHR and EMR features to watch out for:
Copy and paste: The copy and paste commands create serious fraud risk in EHRs when physicians erroneously copy and paste notes from a previous visit into the current medical note without actually performing the service (for example, taking a complete history).
Pull forward: Most EHRs allow the provider to pull all or some information from a prior encounter and use it as a starting point for a current visit. This can make it look like the physician did more work than they really did during the current visit, or it may document a condition that is no longer relevant or being actively treated.
Templates and default settings: Some EHRs offer template libraries designed for a specific use, which can be customized depending on the purpose of the visit. This allows for an entire note to be populated with default template information. If the physician does not update the default information according to the patient's specific condition or visit, inaccurate data in the medical record ensues.
Macros: Macros store a sequence of predetermined instructions or text in abbreviated form to make certain tasks less repetitive. Macros allow the user to copy and paste text, such as a problem list, from another location in the chart to the current treatment note. They also can automatically insert a predetermined script into the note. This can make it look like the physician reviewed and treated all the conditions on the problem list, which fraudulently enhances risk adjustment payments from Medicare.
Top 7 EHR Systems You May Want to Know
There are a lot of EHR software systems out there, and you can't possibly know all of them. To help you become familiar with some of the most frequently used, look to Medical Economics' "Physicians Choose Their Top 7 EHR Systems of 2019" survey (see table below).
Top 7 EHR Systems of 2019
Most Used EHR
Highest Rating
Lowest Rating
1. Athenahealth
(based on 56 physician users)
For ease of navigation through the patient visit
For the speed of moving to a backup system when the main system is interrupted
2. Epic
(based on 218 physician users)
For ease of sharing data with patients
For the speed of moving to a backup system when the main system is interrupted
3. eClinicalWorks
(based on 80 physician users)
For the average wait time on a support call
For ease of sharing records with other providers and hospitals
4. NextGen
(based on 41 physician users)
For the quality and the amount of training practices received when learning the EHR
For ease of customization or configuration of the EHR to meet the practice's needs
5. Greenway Health
(based on 31 physician users)
For ease of moving from one section to another in the EHR
For ease of sharing records with other providers and hospitals
6. Cerner
(based on 68 physician users)
For the quality and the amount of training practices received when learning the EHR
For the frequency of useful pop-up alerts
7. Allscripts
(based on 71 physician users)
For ease of moving from one section to another in the EHR
For ease of sharing records with other providers and hospitals
There are many other popular electronic record systems, so consider doing some research on common ones used in practices and facilities around you.
When you go through job ads, you'll usually see information about the EHR software employers want applicants to know. If you don't know it, you can research it online before the interview to understand the software's features and the capacity in which you'd use it.
Each practice or healthcare organization will hopefully offer to train you on their specific system. Be sure you are flexible and eager to learn what you'll need to know to perform your job effectively and efficiently.
---
Resources
HealthIT.gov, EMR vs EHR – What Is the Difference? www.healthit.gov/buzz-blog/electronic-health-and-medical-records/emr-vs-ehr-difference
Medical Economics®, "Physicians Choose Their Top 7 EHR Systems of 2019," Oct. 3, 2019, www.medicaleconomics.com/news/physicians-choose-their-top-7-ehr-systems-2019
AAPC, Your Guide to Medical Coding and Billing Salaries
Kareo, Inc., Why Your Practice Needs a Certified Coder and How to Find One, www.kareo.com/blog/article/why-your-practice-needs-certified-coder-and-how-find-one
Latest posts by Michelle Dick
(see all)