NCCI Adds Cardio, Lab Edits July 1
In Billing
June 5, 2020
Comments Off

on NCCI Adds Cardio, Lab Edits July 1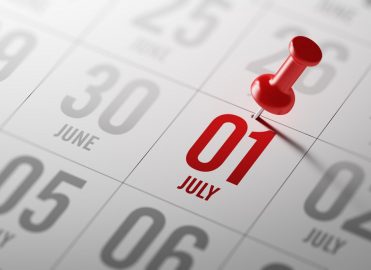 Several procedure-to-procedure (PTP) edit changes in the Medicare National Correct Coding Initiative (NCCI) database will go into effect July 1. The quarterly update files are now available on the Centers for Medicare & Medicaid Services (CMS) website. Most of the changes account for new CPT® codes added for 2020 or codes that will be deleted July 1. Awareness of these edits is necessary to ensure proper medical coding and claims payment for services furnished to Medicare patients.
65 New Edits
The July quarterly update adds more than 60 NCCI PTP edits, many for CPT® Category III cellular and gene therapy codes 0543T-0545T and 0553T Percutaneous transcatheter placement of iliac arteriovenous anastomosis implant, inclusive of all radiological supervision and interpretation, intraprocedural roadmapping, and imaging guidance necessary to complete the intervention; and CPT® Category I pericardium codes 33017-33019.
All but one of the new edits have a modifier indicator 1, meaning you can unbundle the code pair edit using one or more of the modifiers Medicare accepts for bypassing edits, such as modifier 59 Distinct procedural service, if appropriate. There is one addition with a modifier indicator 0, meaning you cannot unbundle this code pair for any reason: 62201 > 62223.
62201 Ventriculocisternostomy, third ventricle; stereotactic, neuroendoscopic method
62223 Creation of shunt; ventriculo-peritoneal, -pleural, other terminus
More Than 300 Deleted Edits
There are more than 300 deleted edits in the NCCI PTP July quarterly update, many due to codes being deleted effective July 1.
What the NCCI Edits Mean
Remember the meaning of each column in the NCCI files:
Column 1 lists the comprehensive (or major) code; and
Column 2 lists the secondary (or component) code.
This means that if both services are performed, the column 1 code is payable if it's a covered code. The column 2 code is only payable when the edit has a modifier indicator 1 and the encounter meets the definition of a "distinct procedural service." This will allow you to append one or more NCCI PTP-associated modifiers to the code to bypass the edit.
Get All the Facts
To obtain the NCCI edit files for July, go to the CMS.gov NCCI Edits page and scroll down to "Quarterly Additions, Deletions, and Modifier Indicator Changes to NCCI PTP Edits for Physicians Practitioners Effective July 1, 2020-posted June 1, 2020." Click on the link to download the zipped file.
Make sure the NCCI edits have been implemented by payers before you file Medicare claims using the new edits. The implementation date is officially July 1, but not every payer is right on time with every update. The implementation date when payers must have their claims processing systems ready is July 6.
Latest posts by Chris Boucher, CPC
(see all)