Capture the Patient's Story
March 1, 2020
Comments Off

on Capture the Patient's Story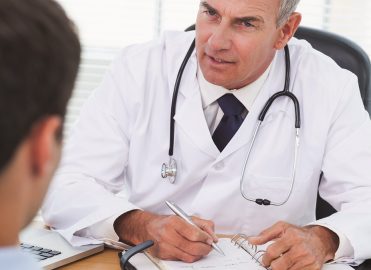 Status of Chronic Condition/ Disease provides an opportunity for improved documentation.
Capturing within the medical record a patient's story and their experience living with a medical condition or disease can be a struggle. Research in a medical school clinical simulation laboratory at Touro University California is exploring ways to maximize information flow with status. In a novel attempt to empower patients to co-author the health record, in accordance with federal law and the Centers for Medicare & Medicaid Services' (CMS) rules, patients are being taught how to create their own status narrative. Preliminary results show Status of Chronic Condition/Disease is a great venue for capturing this sort of detailed information.
Start by Asking the Right Questions
Per 1995 Documentation Guidelines for Evaluation and Management Services, a patient with diabetes mellitus could be asked at each visit, "How long have you had diabetes?" (duration). The patient could reply, "Doctor, you diagnosed me with diabetes five years ago and see me every four to six months, so my answer is five years."
This type of dialogue is unnecessary, increases clerical burden, and contributes little to the advancement of patient care. More important is the patient's experience with diabetes mellitus.
More effective questions are:
What are your fasting blood glucose readings?
How are you feeling overall?
How is your diet? Have you been exercising?
Are you tolerating your medications without side effects?
The 1997 Documentation Guidelines for Evaluation and Management Services introduced Status of Chronic Condition(s) or Disease(s) as a means for recording the patient's experience with a chronic disease or condition.
For the patient with diabetes, for example, information extends beyond standard history of present illness (HPI) elements (location, quality, severity, duration, timing, context, modifying factors, as- sociated signs and symptoms). Scoring of the HPI is either brief or extended. Per 1997 Documentation Guidelines, addressing the status of three or more chronic conditions qualifies HPI documentation as extended. Such documentation can easily be accomplished as many patients have multiple chronic conditions such as diabetes mellitus, hypertension, and elevated cholesterol.
Not to restrict status to only 1997 Documentation Guidelines, CMS extended this documentation allowance to 1995 Documentation Guidelines starting Sept. 10, 2013.
Examples of Patient-Authored Status
Consider the following examples of patient-authored Status of Chronic Condition/Disease.
Status of Chronic Condition/Disease: Patient A
"I believe my diabetic management has improved since my last office visit 4 months ago. At the last visit, we increased my Metformin 500 mg from twice a day to three times a day by mouth. As a result, my fasting blood sugars have dropped from 145 to 132. With the higher dose, I have experienced no side effects. I've been working to improve my diet and exercise — with at least a long walk — every day."
Status of Chronic Condition/Disease: Patient B
"I check my blood pressure at home at least three times a week and see an average of 148/92, which is still too high. I am taking Lisinopril 10 mg once a day but was unable to purchase the new medication
XXXXXXX that was prescribed last visit due to a co-pay cost of
$400 a month. I also take my Atorvastatin 20 mg every night for my cholesterol and feel fine. At the last visit, we discussed an elevation in my blood glucose level. I've stopped snacking at night and have been active several times a week. I hope my new labs will improve."
Status of Chronic Condition/Disease: Patient C
"I was seen a month ago for chronic low back pain and received osteopathic manipulative treatment (OMT). After the visit, my back pain resolved, and I felt normal. I was able to return to weekly golfing with my friends and no longer need to take Advil® or Aleve® to get through the day. I am diligent to perform piriformis and psoas stretch- ing exercises, particularly if I feel any return of back pain symptoms."
Status Review
CMS makes it clear that a patient's status update must do more than simply mention the condition. It must update the narrative in the health record regarding the condition or disease.
Patient A's status offers a good foundation for the individual's experience with diabetes. It showcases improved fasting blood sugar values, toleration of a higher medication dose, no side effects, and a commitment to diet and exercise. The patient's personal belief of improved disease management is also an important part of the narrative.
Patient B's status reports the individual's experience with hypertension, elevated cholesterol, and elevated blood glucose. This narrative captures a social deter- minant of health (SDOH), as the patient could not justify the cost of a newly prescribed medication. This type of documentation opens a dialogue to address this SDOH and improve the patient's chronic disease management.
Patient C's status reports on the outcome of treat- ment delivered during an earlier medical encounter. In this case, OMT was administered with training of home muscle stretching exercises. The patient reported participation in activities such as the ability to work and engage in sports without back pain. The patient's narrative also captures the individual's framework toward any signs of symptoms: The patient is able to self-manage and resolve pain with specific stretching exercises.
History Is the Past in 2021
Beginning in 2021, CMS is removing the requirement for clinicians to document patient history in the outpatient/office setting as part of an effort to reduce provider documentation burden.
Rather than blurring the history component, however, emerging CMS policies offer new opportunities to work with patients to better capture data in health records. Consistent with CMS 2019 payment update final rules and the HIPAA Privacy Rule of 2001, patients have the right and authority to co-author the history component of E/M services and express their own narrative.
When considering clinical documentation improvement, think of status to better tell the patient's experience with health and disease.
---
Resource
Abel, K et al, "Medical Coding Training: CPC® 2014," AAPC, 2013, p. 619
Latest posts by Dr. Michael Warner
(see all)