NCCI Q2 Updates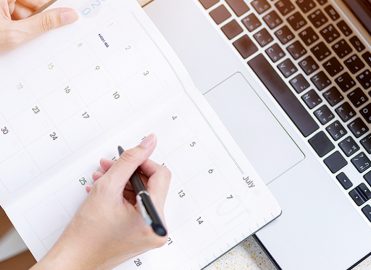 Keep abreast of quarterly coding changes to prevent inappropriate payment of services that should not be reported together.
The National Correct Coding Initiative (NCCI) was created in 1996 by the Centers for Medicare & Medicaid Services (CMS) and is updated quarterly on the first of January, April, July, and October. If you are using coding software, such as AAPC Coder, chances are the updates happen behind the "screen" (a little software humor for you), and you don't even realize it. Coders, auditors, and billers should pay attention to the main points of the updates each quarter.
This CMS webpage is the best place to get all things NCCI. Bookmark the page and set a reminder to check the updates on the first of every quarter. There is a link on the page titled "Quarterly PTP and MUE Version Update Changes." Click on that link to be taken to a page where you can download the latest zip files either for "Physicians Practitioners" or "Facility Outpatient PPS," as well as MUE changes.
Note: The NCCI Policy Manual is updated annually. Only the edits themselves are changed quarterly.
Q2 Brings Changes
For the second quarter (Q2), effective April 1, 2020, there were several additions. We'll talk about a few of them here.
CPT® code 00560 Anesthesia for procedures on heart, pericardial sac, and great vessels of chest; without pump oxygenator is now bundled with several vascular injection procedures. This is due to the rule of standard preparation/monitoring services for anesthesia. The anesthesiologist cannot bill for these procedures if they are done in conjunction with the anesthesia service. However, if the service is unrelated to the anesthesia, the edit can be bypassed with the appropriate modifier.
Several lab code edits were added for new CPT® codes 0086U Infectious disease (bacterial and fungal), organism identification, blood culture, using rRNA FISH, 6 or more organism targets, reported as positive or negative with phenotypic minimum inhibitory concentration (MIC)-based antimicrobial susceptibility and 0091U Oncology (colorectal) screening, cell enumeration of circulating tumor cells, utilizing whole blood, algorithm, for the presence of adenoma or cancer, reported as a positive or negative result. These services are bundled with many lab codes but could possibly be bypassed with a modifier if supported by the documentation.
Nerve block edits are on the rise, and many of the additions surround code 64450 Injection(s), anesthetic agent(s) and/or steroid; other peripheral nerve or branch. The reason for these edits is in the NCCI Policy Manual, Chapter 1, Section G:
Medicare does not allow separate payment for anesthesia services performed by the physician who also furnishes the medical or surgical service. In this case, payment for the anesthesia service is included in the payment for the medical or surgical procedure. For example, separate payment is not allowed for the physician's performance of local, regional, or most other anesthesia including nerve blocks if the physician also performs the medical or surgical procedure.
We also see a few deletions of previous nerve block edits. Nerve blocks were previously bundled with fluoroscopic guidance for needle placement (CPT® 77002). Those edits have mostly been deleted, allowing the services to be billed together without using a modifier.
Edits were added for the subsequent nursing facility care codes being reported with many major surgical procedures. I would assume that the patient is seen in the nursing home, then later is sent to the hospital for major surgery by the same provider. As long as the nursing home visit is not a preoperative visit directly related to the surgery, it can be billed separately.
Telehealth is an important topic right now, and we saw a few additions for CPT® telephone codes 99441-99443 with HCPCS Level II codes G0181 and G0182 for home health and hospice calendar month billing. There are also a few deletions of edits between codes such as 99451 Interprofessional telephone/Internet/electronic health record assessment and management service provided by a consultative physician, including a written report to the patient's treating/requesting physician or other qualified health care professional, 5 minutes or more of medical consultative time and office visit codes. The deletion of this edit allows these codes to be billed separately now. Coders and auditors should monitor the additions, changes, and deletions for all the telehealth codes as we move forward with new telehealth guidance.
Modifier Indicator Updates
Next comes the modifier indicator (MI) changes. The MI states whether you can bypass the edit with a modifier. A "0" (zero) means you can never bill that code pair together. A "1" means you may be able to bypass the edit with a modifier. Remember to never add a modifier if the documentation does not support it. In other words, do not add modifier 59 Distinct procedural service to a claim just to get it paid.
Q2 NCCI MI changes apply to the nerve block codes discussed above. Prior to this update, nerve block codes, such as codes 64451 and 64405, had an MI "0" when billed together. Now, these codes can be billed separately with a modifier, as appropriate.
Sometimes CPT® codes get deleted during the year, and the Q2 NCCI deletions will reflect that. For example, code 0006U is still found in your printed CPT® code book under Proprietary Laboratory Analyses, but the code was deleted as of April 1, 2020. The deleted codes have been replaced with new codes for the proprietary lab tests.
There are other additions, deletions, and MI edits in the files, so be sure to download the latest files from the CMS webpage mentioned above.
Providers may not agree with NCCI edits for many reasons. One common reason is that the patient isn't a Medicare beneficiary. Another reason may be that they subscribe to the edits created by their own specialty society instead. My response to those objections is that CMS does reach out to those societies for their input, and nearly all payers and specialty societies use the NCCI edits as the basis for their own edits. The only big change they make is to include codes that Medicare does not allow. The NCCI edits are widely recognized and a sound foundation for correct coding.
---
Resources:
https://www.cms.gov/Medicare/Coding/NationalCorrectCodInitEd
https://www.cms.gov/Regulations-and-Guidance/Guidance/Transmittals/2020-Transmittals
https://www.cms.gov/files/document/mm11628.pdf