Surviving Mergers, Acquisitions, and Organizational Restructurings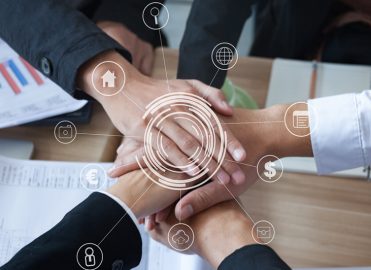 Follow this sage advice on how to recognize
and react to reorganization within your company.
Change is inevitable. A medical coder who does not like change is going to have difficulty every October 1 and January 1 when ICD-10 and CPT® code updates are released. However, there are changes that can thoroughly and utterly challenge even the most resilient employees. I speak of the dreaded merger, acquisition, or restructuring of a company. These types of business dealings happen all the time, but the upheaval is never easy when it happens to you. Let's look at how you can turn what can be a stressful situation into a fortuitous venture.
How Do These Organizational Changes Differ?
First, let's define these terms as they apply in healthcare:
A merger is the joining of separate companies or organizations to form a single entity.
An acquisition is a corporate action in which one company purchases, or otherwise acquires, most or all of another company's assets to gain control of that company.
Restructuring is another corporate action that reorganizes one or more business components, such as employees, to make the company operate more efficiently and cost-effectively. All three of these business actions generally affect employees in some way.
In healthcare, the reasons for these business decisions are many. Physician practices may be acquired by larger hospital corporations to get out from under the costly administrative responsibilities of private practice ownership such as payroll, malpractice insurance, supplies, and rent. Hospitals may merge to take advantage of shared clinical services, the economy of scale, and a broader scope of healthcare offerings. Restructuring is often done as a result of a merger or acquisition to take advantage of shared resources, to standardize procedures, or in some cases, to eliminate a business model that is no longer effective.
Know What to Expect
Unless you're working in senior management, the logistics, discussions, and planning of these kinds of business decisions are usually made without your knowledge. The executive leaders typically aren't involved in the day-to-day details that the operational staff is most concerned about and are often unable to disclose certain information until all of the legalities are finalized. Even as the organization strives to be as transparent as possible to their employees, communicating these details to employees may be delivered over time in small bites of information.
How do you know when a merger or acquisition is going to impact your job? Sometimes there are subtle hints: You may no longer be involved with decisions having to do with your own workflow or team; you may no longer be invited to meetings that you were always expected to attend in the past; or senior leadership may be unable to answer your specific questions, or is giving answers like, "It's business as usual until we tell you otherwise."
Learn From Personal Experiences
Note: Some names have been changed to maintain confidentiality with former employers.
Ruby Woodward, CPC, CPB, CPMA, CPC-I, COSC, CSFAC, a former coding and compliance manager from greater Minneapolis, was initially notified of the possibility of a merger at her organization by the CEO while at a team meeting. She was later informed that a merger was going to take place, but the details for employees were unclear. Sometime after that, the CEO met with Woodward to let her know that the business office was being outsourced. This meant her job and the jobs of others were being eliminated. Finally, the affected employees were notified by email that job changes were being made as a result of a merger. Woodward and others she worked with were out of a job.
You may be notified that your position is being terminated directly by your manager, human resources, or more formally, with a letter of notice. Regardless, everyone takes this sort of news differently.
"Mary," who worked in a private physician's practice, took it very hard. "I felt as if I were ripped away from my very close-knit work family, with no say in the matter," she said.
"Brian" agreed, stating, "The hardest part for me is having to leave a hospital system I had grown to love. It was where my career began, it's where most of my knowledge base grew from, and it was where I met some amazing individuals, some of which I am still in contact with."
Unexpected and unwarranted job loss can be painful. Woodward said, "Losing a position where I felt that I was respected and able to display my management abilities was hurtful."
Unfortunately, sometimes organizations are unable to provide upfront information about what can be expected before, during, and after a business reorganization. It may be that further analysis has to take place after a merger to determine if roles are still needed, or that retaining employees is so critical to the transition that leaders are reluctant to share any speculation about the future.
That waiting and worrying can be difficult. Be careful not to feed into the rumor mill and remember that even if your situation changes through actions and decisions outside of your control, the steps that you take to rectify your situation are most definitely within your control.
Rita Genovese, CPC, director of revenue at MD Anderson Cancer Center at Cooper, has been on the other side of an acquisition, making decisions that impact others. "When my former employer acquired private practices, I was the person who went into the practice, evaluated the staffing and policy models, and determined what changed and what stayed the same," she said. "The hardest part of this is to integrate people into new roles that they may not be happy with and eliminating positions that they previously held in order to fit the new model."
Employee attitude is the key to success. "Employees need to be open to discussion, they need to think about what the end goal might mean for their careers and be open to the thought that this can be positive change," Genovese advised.
Navigate Business Transitions
Subcontractors can often find themselves in awkward situations when these business transitions are taking place, and it's no less challenging for them.
"Denise" owns a billing company that was asked to take over during a business transition. Without the personal connections with the existing staff, it wasn't difficult for her to go into the organization and provide consultative services during the restructuring period. However, she was then asked to manage a team who was only aware of the restructuring, and unaware of the impending job losses. They became suspicious when an outsider came in to lead them, and it was difficult for her to build positive working relationships.
"What I didn't like was that even as an outsider, I was expected to manage their team through the transition," Denise said. "The conflict was difficult. The staff knew something was happening, knew there was going to be restructuring, however, they didn't think they would be let go, and I wasn't at liberty to tell them otherwise."
Some employees may be expected to remain with the organization throughout the transition to facilitate a transfer of knowledge, regardless of whether their jobs will continue. Woodward's situation was similar. She was expected to assist with the transition, during which time she witnessed difficulties with employee loyalty and disengagement, as well as firings of key leaders. She mourned the loss of her leadership role and the respect that it offered her.
During this time, some employees may be offered retention bonuses, particularly for those who have specific or important operational knowledge. "Lisa" was one such employee.
"As a long-time manager in the revenue cycle, I had a lot of experience with processes and people," Lisa said. "About 18 months before the merger, I was offered a retention bonus. I took it because I had no plans to leave the organization, and I incorrectly believed that my job was too critical to eliminate, but it wasn't long before I figured out that I was offered the bonus because my job was already in jeopardy."
Look for the Silver Lining
While this sort of uncertainty can be unsettling, it's important to recognize the situation and not panic. Instead:
Take inventory of your skills, knowledge, and experience.
Consider your future goals.
Update your resume, investigate the job market, and think about what kinds of opportunities would bring you the most success.
This can be the catalyst you need to make a change to something so rewarding that you'll wonder why you stayed in your previous position as long as you did.
A long-term manager agrees: "I had been at one employer for many years — comfortably working in my own little bubble without any thoughts of looking elsewhere. When I learned that my job was eliminated through an acquisition, I was forced to look around and see what else was out there. I was pleasantly surprised, and within a matter of a few weeks was offered a job that was so amazing that I couldn't believe I hadn't thought about looking earlier!"
Woodward's situation had been made clear. "I had to find a new position. I was fortunate to be able to have a position created for me with another radiology group in town. I no longer have any type of management position but have a role as a coder 50 percent of the time and work denials 50 percent of the time, along with auditing and educating the team." Woodward said this new role is one that she is particularly grateful for as it allows her the flexibility to care for her family.
Brian found himself in a similar situation. "My role was eliminated as part of the acquisition. There were no other comparable positions available, so, unfortunately, I had to look for work elsewhere," he said. He was fortunate to find work very quickly at a different health system and was quickly promoted to a role very similar to the one he left. He is adjusting to the new environment.
There can be happy endings for employees who have experienced job loss and change due to a company merger, acquisition, or restructuring. And during the transition from one job to another, there may be promising opportunities available to displaced employees. Companies often offer resume assistance, job reassignment, employment counseling, and severance packages. Take advantage of those!
Prepare Yourself for Change
Always stay current with continuing education units (CEUs), ongoing education, and software proficiency to be ready for unexpected change. Networking through AAPC local chapter meetings, LinkedIn and other social media, and conferences are the best way to remain visible during times of job uncertainty. Keep positive and avoid criticism of the restructuring process. Practice self-care and stay connected with friends and colleagues. Think of change as a positive opportunity.
Often, moving into another role, organization, or area of healthcare business can be the catalyst to a better and more rewarding career. Brian offers some sage advice when faced with the uncertainty of a business merger, acquisition, or restructuring: "Although your life may seem like it's spinning out of control during the [acquisition] process, there's always a light at the end of the tunnel. Don't give up; don't get discouraged. Everything happens for a reason."
Latest posts by Pam Brooks
(see all)
AAPC's annual salary survey gives a good understanding of the earning potential within the medical coding profession.
See what actually is going on in the healthcare business job market.