New COVID-19 Test Codes Effective Immediately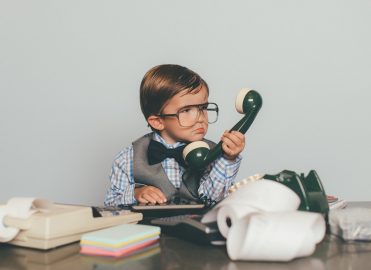 Just when you thought you had all the COVID-19 coding for laboratory testing figured out — hold the phone — there are three new CPT® codes.
These newest codes are effective June 25, 2020.
CPT® Code
Long Descriptor
0223U
Infectious disease (bacterial or viral respiratory tract infection), pathogen-specific nucleic acid (DNA or RNA), 22 targets including severe acute respiratory syndrome coronavirus 2 (SARS-CoV-2), qualitative RT-PCR, nasopharyngeal swab, each pathogen reported as detected or not detected

(For additional PLA code with identical clinical descriptor, see 0202U. See Appendix O or the most current listing on the AMA CPT website to determine appropriate code assignment)
0224U
Antibody, severe acute respiratory syndrome coronavirus 2 (SARS-CoV-2) (Coronavirus disease [COVID-19]), includes titer(s), when performed (Do not report 0224U in conjunction with 86769)
87426
Infectious agent antigen detection by immunoassay technique, (eg, enzyme immunoassay [EIA], enzyme-linked immunosorbent assay [ELISA], immunochemiluminometric assay [IMCA]) qualitative or semiquantitative, multiple-step method; severe acute respiratory syndrome coronavirus (eg, SARS-CoV, SARS-CoV-2 [COVID-19])
CPT® code 87426 reports infectious agent antigen detection by immunoassay technique of SARS-CoV and SARS-CoV-2, and it will be a child code under parent code 87301. The two new proprietary laboratory analyses (PLA) codes (0223U and 0224U) are for detection of SARS-CoV-2.
"The new CPT code for antigen testing to detect the coronavirus is the latest in a series of CPT codes developed in rapid response to the pandemic," said AMA President Susan R. Bailey, MD.
Health and Human Services Secretary Alex Azar declared a public health emergency in the entire United States on Jan. 31, 2020. President Trump declared a national emergency on March 13, 2020.
See "COVID-19 Specimen Collection and Testing" for a list of all the new testing codes, with effective dates and Medicare payment rates.
The Food and Drug Administration says in a May 9 statement that antigen tests are less costly to produce than polymerase chain reaction (PCR) tests and "are highly accurate." There is a higher chance of false negatives, however, so negative results from an antigen test may need to be confirmed with a polymerase chain reaction (PCR) test.
CPT® Assistant has issued a special edition with advice on SARS-CoV-2 laboratory testing, including antigen testing.
UPDATE: See MLN Matters article MM11815 Revised, released July 8, 2020, for Medicare guidance on use of these new codes.
UPDATE: MLN Matters article 11927, released July 24, notifies us about the addition of the QW modifier to 87426.
---
Source:
O'Reilly, Kevin, "CPT code approved for SARS-CoV-2 antigen testing," AMA, June 26, 2020.
Latest posts by Renee Dustman
(see all)
19 Responses to "New COVID-19 Test Codes Effective Immediately"