Biotech Executive Charged in COVID-19 Test Fraud Case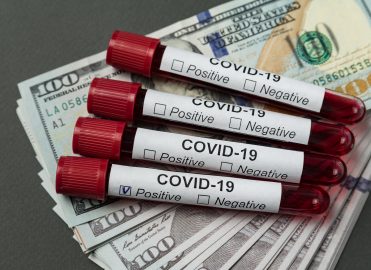 As if the coronavirus pandemic wasn't bad enough as it is, fraudsters in the healthcare industry are manipulating it to further their wealth. The ongoing public health crisis has spawned a rash of fraudulent schemes, making COVID-19 fraud investigations a top priority for government agencies determined to root out fraud and corruption being committed against the U.S. healthcare system.
COVID-19 Testing Scam Exposed
A Silicon Valley medical technology company executive has been arrested and faces possible prison time for his alleged role in the first COVID-19-related criminal securities fraud case brought by the Department of Justice (DOJ).
Mark Schena, the president of Arrayit Corporation, has been charged in a complaint that alleges his participation in schemes that involved the submission of over $69 million in false and fraudulent claims for allergy and coronavirus tests that were medically unnecessary and/or not provided as represented. Schena is accused of misleading investors, manipulating the company's stock price, and conspiring to commit healthcare fraud. He is charged with one count of securities fraud and one count of conspiracy to commit healthcare fraud.
According to the affidavit in support of the criminal complaint, Schena touted that Arrayit is the "only laboratory in the world that offers" revolutionary "microarray technology" that allows it to test for allergies and the coronavirus with the same finger-stick test kit. That supposed news led to the company's stock price more than doubling in mid-March, even as the stock market was crashing.
As he was marketing the coronavirus test, Schena allegedly instructed clinics and patient recruiters to bundle Arrayit's much more expensive allergy test with its COVID-19 test, regardless of whether it was medically necessary, furthering a pre-existing scheme, prosecutors said.
Schena's Scheming Started 2 Years Ago
According to accusations, beginning in 2018 and through February 2020, Schena paid illegal kickbacks and bribes to doctors and recruiters to run Arrayit's allergy screening test for 120 allergens — ranging from food allergens to stinging insects — on every patient, regardless of medical necessity.
Schena and his co-conspirators allegedly made numerous misrepresentations to potential investors about Arrayit's allergy test sales, the condition of the company's finances, and its future prospects. They are also accused of issuing press releases and tweeting about partnerships with Fortune 500 companies, government agencies, and public institutions, without disclosing that such partnerships either did not exist or were of minimal value.
COVID-19 Crisis Escalates
In March 2020, as the coronavirus pandemic began to intensify, Schena and others made false claims regarding Arrayit's ability to provide fast, accurate, reliable, and cheap COVID-19 tests. They asserted the tests were in compliance with state and federal regulations and made numerous misrepresentations to potential investors about the coronavirus tests and Arrayit's future prospects for COVID-19 testing.
Schena claimed Arrayit had developed an accurate, cheap coronavirus test based "on advanced Silicon Valley technology and fingerstick blood collection." The self-proclaimed "father of microarray technology" boasted that developing a COVID-19 test was easy. He stated that the switch from testing for allergies to testing for coronavirus was "like a pastry chef" who switches from selling "strawberry pies" to selling "rhubarb and strawberry pies."
Mounting Deceit
According to the criminal complaint unsealed last month, Schena began promoting a COVID-19 test in early March that could be bundled with the company's existing allergy test. In reality, Arrayit had not developed, produced, or validated a coronavirus test at that time.
After the company developed a purported test, Schena and others promoted the test by falsely representing that government agencies and prominent scientists endorsed their approach of dual coronavirus and allergen testing. Arrayit's marketing materials suggested that prominent public figures, such as Dr. Anthony S. Fauci, Director of Allergy and Infectious Disease and White House Coronavirus Coordinator Dr. Deborah Birx, were emphasizing the importance of a finger stick blood test for COVID-19 so not to confuse allergy symptoms with those of COVID-19.
As the company's stock price soared in mid-March, Schena and his co-conspirators added to the misrepresentation by neglecting to divulge that there were questions about the accuracy of Arrayit's COVID-19 test and the validity of its data.
On April 13, the SEC temporarily suspended trading of Arrayit stock because of questions regarding the accuracy and adequacy of publicly available information regarding the company's financial condition and COVID-19 blood test. Days later, the Food and Drug Administration (FDA) informed Arrayit that its COVID-19 test did not meet the performance standards for emergency use authorization, yet Schena never disclosed the news to investors or customers.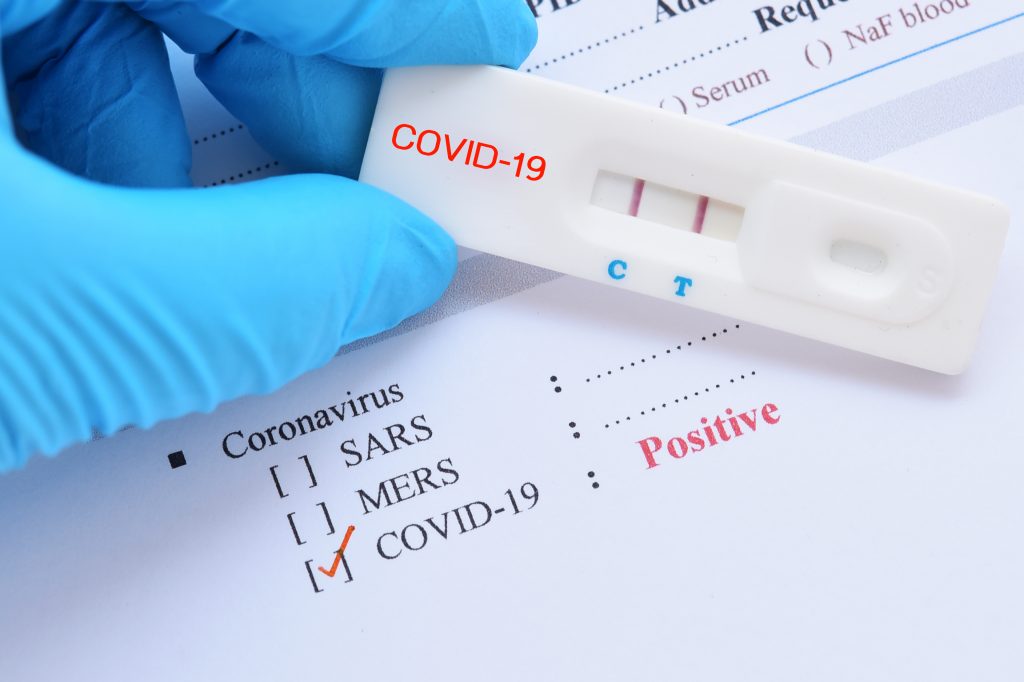 "This defendant allegedly defrauded Medicare through illegal kickbacks and bribes, and then turned to exploiting the pandemic by fraudulently promoting an unproven COVID-19 test to the market," Assistant U.S. Attorney General Brian Benczkowski, who heads the Justice Department's Criminal Division, said in a statement.
Multimillion-Dollar Hoax Exposed
Billing data submitted by Arrayit and medical clinics that used the Arrayit test showed that from 2018 to the present, Arrayit submitted or caused the submission of over $5.9 million in claims to Medicare and over $63 million in claims to private insurance plans. Claims that were procured by the payment of kickbacks and bribes, medically unnecessary, and/or not provided as represented. Nonetheless, submission of the fraudulent claims resulted in Medicare paying $290,000 and private insurance plans paying more than $2 million to Arrayit and other medical providers ordering the Arrayit test.
If Schena is convicted, the securities fraud charge would carry a sentence of up to 20 years in prison and the health fraud conspiracy count would carry a sentence of up to 10 years.
"The allure of cheap reliable alternatives to today's standard blood tests panels has captured the imagination of the health care industry, making such alternatives a prime subject for fraudsters," said U.S. Attorney David L. Anderson of the Northern District of California. "The scheme described in the complaint, in which the defendant allegedly leveraged this allure by appending the fear of the COVID-19 pandemic, amounts to a cynical multi-million dollar hoax."
---
Latest posts by Stacy Chaplain
(see all)