Home Health Review Choice Demo to Resume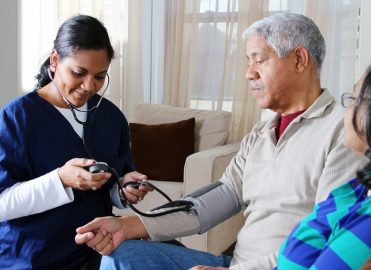 The demo begins Aug. 31, but overall medical review will pick up even earlier.
For home health agencies (HHAs) in Review Choice Demonstration (RCD) states, their pandemic-sparked reprieve is nearly at an end. And the same goes for all provider types for Medicare medical review, overall.
"Given the importance of review activities to [the Centers for Medicare & Medicaid Services'] program integrity efforts, CMS will discontinue exercising enforcement discretion for the Review Choice Demonstration for Home Health Services, beginning on August 3, 2020, regardless of the status of the public health emergency," CMS says in a July 7 post to its RCD webpage.
Discretion Period Depends on Initial Choice
But the RCD engine won't actually kick into full gear until Aug. 31. North Carolina and Florida agencies will undergo their initial choice selection period from Aug. 3 to Aug. 17. The choice selection period for Ohio's second review cycle will also run those dates, CMS says.
"Following these choice selection periods, home health claims in all demonstration states (Illinois, Ohio, Texas, North Carolina, and Florida) with billing periods beginning on or after August 31, 2020 will be subject to review under the requirements of the choice selected," CMS explains. "This includes pre-claim review, prepayment review, and postpayment review."
Ongoing claims aren't the only ones affected. "Following the resumption of the demonstration, the MAC will conduct postpayment review on claims subject to the demonstration that were submitted and paid during the pause," CMS says.
That means, for agencies that selected Option 1: Pre-Claim Review but didn't submit PCR requests during the PHE, the bill is now coming due in the form of postpay review of all those claims. Likewise, the small percentage of HHAs that chose Option 2: Postpay Review now will also have their claims reviewed.
CMS says they will post more information on the postpay review process in the near future. Industry representatives say they will be asking CMS for a reprieve.
Get the FAQs
The FAQ that accompanies the RCD announcement contains another bombshell: When it comes to Targeted Probe & Educate (TPE) and other types of reviews from Medicare Administrative Contractors (MACs), Supplemental Medical Review Contractors (SMRCs), and Recovery Audit Contractors (RACs), CMS "expects to discontinue exercising enforcement discretion beginning on August 3, 2020, regardless of the status of the public health emergency."
Providers can, upon review, "discuss with their contractor any COVID-19-related hardships they are experiencing that could affect audit response timeliness," CMS says in the FAQ.
Latest posts by Rebecca Johnson
(see all)