CMS Proposes to Allow Patient Outcomes to Be the Standard for Negotiating Prescription Drug Costs
By Lee Fifield
In AAPC News
July 15, 2020
Comments Off

on CMS Proposes to Allow Patient Outcomes to Be the Standard for Negotiating Prescription Drug Costs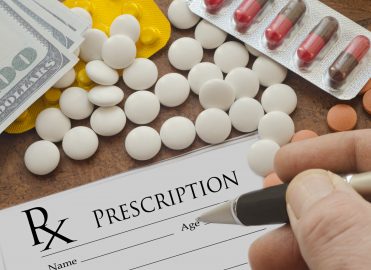 The Centers for Medicare & Medicaid Services (CMS) issued a proposed rule on June 17 that would base prescription drug payments on patient outcomes. This shift to value-based care has been proposed as an effort to lower prescription drug prices.
CMS previously projected national health spending growth to average 5.7 percent from 2020-2027. The proposed rule would attempt to curb that growth by loosening current regulations on value-based purchasing (VBP) arrangements, allowing flexibility between drug manufacturers and payers, including Medicaid.
Current Regulations Are Outdated
"CMS's rules for ensuring that Medicaid receives the lowest price available for prescription drugs have not been updated in thirty years and are blocking the opportunity for markets to create innovative payment models," said CMS Administrator Seema Verma. "By modernizing our rules, we are creating opportunities for drug manufacturers to have skin in the game through payment arrangements that challenge them to put their money where their mouth is." Paying on the basis of value will increase accountability for outcomes, since insurers would be able to better negotiate based on a drug's effectiveness.
Under current regulations, payers and manufacturers are required to negotiate prices based on the quantity of drugs sold instead of the quality of the product: Creating new payment arrangements that are based on value to the patient is not an option. Payers also currently try to limit access to innovative new therapies since they are usually cost prohibitive. The new proposal would encourage innovation and empower states, private payers, and manufacturers to pay for prescription drugs based on clinical outcomes. In turn, this could help providers use new medications and treatments in a more targeted fashion. CMS contends that increasing the link between reimbursement and drug effectiveness will encourage payers to facilitate patient access to new therapies, while ensuring that programs like Medicaid remain sustainable.
Impact on the Opioid Crisis
The proposed rule could have a big impact on our nation's ongoing opioid crisis, as well. Increased prescription of opioid medications since the late 1990s led to widespread misuse of both prescription and non-prescription opioids before it became clear that these medications could be highly addictive. Acting Health and Human Services (HHS) Secretary Eric D. Hargan declared a public health emergency in October 2017 to address the national opioid crisis. Almost 70 percent of all drug overdoses in the United States are attributed to opioids.
According to CMS, the rule would implement provisions under the Substance Use-Disorder Prevention that Promotes Opioid Recovery and Treatment (SUPPORT) for Patients and Communities Act to promote safe prescribing of opioids and other medications, which is essential to prevent or reduce opioid-related fraud, misuse, and abuse.
Time Will Tell Where Value Lies
CMS' proposed rule is intended to make it easier for everyone in the healthcare industry to provide the best care for patients at an affordable cost, thereby reducing overall healthcare spending and hospital visits for patients. If implemented, these new regulations could begin to fix what many feel is a broken healthcare system.
For further information regarding how the proposed rule affects Drug Utilization Review (DUR), the Medicaid Drug Rebate Program (MDRP), and third party liability requirements, visit the CMS website.
---
Resources:
https://www.healthleadersmedia.com/finance/cms-proposes-rule-base-prescription-drug-payments-patient-outcomes
https://www.cms.gov/Research-Statistics-Data-and-Systems/Statistics-Trends-and-Reports/NationalHealthExpendData/Downloads/ForecastSummary.pdf
https://www.federalregister.gov/documents/2020/06/19/2020-12970/medicaid-program-establishing-minimum-standards-in-medicaid-state-drug-utilization-review-dur-and
https://www.cms.gov/newsroom/press-releases/cms-issues-proposed-rule-empower-commercial-plans-and-states-negotiate-payment-innovative-new
https://www.hhs.gov/about/news/2017/10/26/hhs-acting-secretary-declares-public-health-emergency-address-national-opioid-crisis.html
Latest posts by Lee Fifield
(see all)