You Have What It Takes to Succeed
In AAPC News
August 3, 2020
Comments Off

on You Have What It Takes to Succeed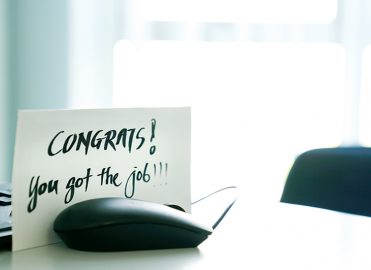 AAPC member benefits can help you get and stay gainfully employed.
Unemployment in the United States skyrocketed in April to a record 14.7 percent in response to the coronavirus (COVID-19) pandemic. The healthcare sector was not exempt from the economic downturn. Many AAPC members reported on Facebook that either their hours were cut, their jobs were furloughed, or they were laid off. The good news is that the overall unemployment rate dropped to 13.3 percent in May, according to the Bureau of Labor Statistics (BLS). Employment increased by 51,000 in physician offices and by 73,000 in offices of other health practitioners, BLS reported in a May news release.
Unfortunately, job losses continued in nursing and residential care facilities (-37,000) and hospitals (-27,000). But these numbers are likely to improve rapidly as the country reopens for business and providers can perform non-essential health services again.
Revenue Integrity Personnel Are Essential
There are several action items revenue cycle leaders should take as visit volumes recover, according to James Bohnsack, senior vice president and chief strategy officer of TransUnion Healthcare (HealthLeaders). They include:
Generate cash, fast.
Find revenue.
Prioritize patient engagement.
Finding revenue means addressing clinical denials and appeals, Bohnsack explains. Medical coders, billers, and auditors will be necessary to not only manage a swift influx of claims, but also help providers recover their revenue losses. Telehealth claims, alone, will likely generate a great deal of resubmissions and appeals.
Position Yourself for New Opportunities
If your hours are reduced or you are unemployed, there's no better time to learn a new skill or earn a new credential. Whether or not you are out of a job, you can make yourself more employable or promotable by broadening your horizons. AAPC offers training and certification in all areas of revenue cycle management, including the expanding fields of compliance and risk adjustment coding.
Broadening your knowledge in certain key areas, such as the evaluation and management (E/M) guideline and coding changes finalized for 2021, behavioral health coding, and electronic health records, is also a good idea. AAPC offers several advanced specialty courses that may benefit you in your pursuit of a new or improved occupation.
Know Where to Find Employment Opportunities
When you are ready to re-enter the job market (or seek greener pastures), check out AAPC's Healthcare Jobs Database. You can search job postings by a keyword or phrase, filter by distance from your location, and sort by the posting relevance to the keyword/phrase or by the job's posted date. Click "Apply" on any listing to bring up more information on that specific opportunity, including how to contact or apply for the open position.
Networking is another great way to find a job:
Visit the Employment Forum and peruse the Employment General Discussion forum.
Post your resume in the Resume Postings forum. (Tip: There are plenty of articles in the Knowledge Center about creating a resume.)
Check out all the Tips for Job Seekers for resume and interview advice from the experts.
Attend your local chapter meetings and AAPC conferences to make essential contacts.
You should also create a presence on social media (LinkedIn, Twitter, Facebook, My AAPC app, etc.). There's no getting around it these days!
Seek Help When Needed
2020 has been rough for everyone. Remember that AAPC and its membership are here to help you achieve your career goals. Take advantage of the Mentorship Program and Project Xtern to gain experience. Turn to the Hardship Fund if you need financial assistance paying for membership fees, code books, and required education. And if you're lucky enough to be healthy and employed, please consider offering assistance to others less fortunate. We are all in this together, and together we will succeed!
---
Resources:
Wilson Pecci, Alexandra, "Outpatient Visit Volumes Recovering Faster Than ED, Inpatient Visits," HealthLeaders, June 1, 2020.
Latest posts by Renee Dustman
(see all)