It's Time to Master Pathophysiology
In AAPC News
August 3, 2020
Comments Off

on It's Time to Master Pathophysiology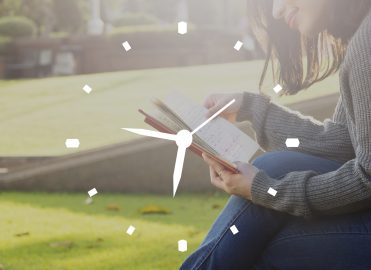 Expand your knowledge and boost your career with AAPC's newest advanced specialty course.
Are you a revenue cycle professional aspiring to take your career to the next level? AAPC's advanced certificate courses are a great way to enhance your competencies and take a big step forward in your medical coding career. They offer training in specialty areas ranging from MACRA and denial resolution to dental, behavioral health, and skilled nursing facility coding. The latest addition to their library is the Pathophysiology course.
AAPC's online Pathophysiology course is designed to help revenue cycle professionals stay ahead of the curve by providing an in-depth look into the fundamentals of major diseases, including presentation, management, and coding.
What Is Pathophysiology?
Pathology is the study of the causes and effects of disease, whereas physiology is the study of the functions and mechanisms operating within living organisms and their parts. Thus, pathophysiology — a convergence of pathology and physiology — is the study of the changes in normal mechanical, physical, and biochemical functions, either associated with or resulting from disease or injury.
Before You Begin
The recommended prerequisite for this course is either completion of a professional coding class or one year of coding experience, due to the amount of specificity used in the lectures. This course is best suited for experienced coders who are familiar with common diseases and the basics of medical terminology, anatomy, and physiology. This knowledge will optimize the student's understanding of the content and key concepts in the Pathophysiology course.
Comprehensive Course Content
AAPC's Pathophysiology course is designed as an overview of the mechanisms and consequences of disease based on physiological dysfunction in the various body systems. Each lecture reviews normal organ system structure (anatomy) and function (physiology), as well as the pathology of common disorders. Diseases covered include, but are not limited to, hypertension, stroke, osteoporosis, diabetes, renal failure, cataracts, cancer, and infections.
Students learn about the causes of and risk factors for various conditions and the underlying mechanisms that lead to signs and symptoms typically encountered. Discussions include a breakdown of diagnostic options and condition management, as well as quality measures to tie the science to elements of the revenue cycle. Knowledge of disease processes is key to keeping pace with the increasing focus on medical decision making (MDM) and quality measures.
7 Reasons to Enroll Now
Reading a medical record without knowing pathophysiology is sort of like reading a murder mystery where you never find out the killer's motive. Here's how AAPC's advanced certificate course can help you become a super sleuth:
1. Invaluable instruction and insight: Receive education on 30 commonly encountered complex diseases, including a review of the anatomy of seven different body systems to ensure maximum comprehension. Benefit from physician insight on everything from statistical data and clinical presentation to diagnostic and therapeutic measures and their impact on prognosis.
  Coders, auditors, and clinical documentation improvement specialists read provider observations every day. The physician insights in our Pathophysiology course connect what revenue cycle professionals are seeing in the medical records to what's going on in the provider's brain and what's driving their decisions. This aids in understanding the factors involved in MDM, which is even more important now due to an increased focus on patient outcomes and upcoming changes in evaluation and management (E/M) coding, both of which hinge on MDM.
2. Approved CEUs: Pathophysiology is an 18-hour equivalent course. Upon successful completion, you earn 18 CEUs toward CPC®, CPC-P®, CPB™, CPMA®, CPPM®, and specialty credentials (except CIRCC®). To receive a CEU certificate of credit, AAPC certified members must complete the training within the allotted time frame of one year or less, with a score of 70 percent or higher on all quizzes and the final.
3. Self-paced, online lectures: All of our courses are available 24 hours a day, seven days a week from any internet-enabled device. You can learn at your own pace and rewind whenever necessary to re-learn topics. All you need is high-speed internet and a device with Adobe® Flash® Player and Adobe® Acrobat Reader.
4. Easy-to-understand style: The Pathophysiology course includes interactive anatomy lectures; reading on disease concepts, pathophysiology, and quality measures; and a final assessment. It's designed to keep you engaged and learning.
5. Educational materials and evaluation methods: All reading material, including the e-textbook Understanding Pathophysiology, is included with purchase. Quizzes and a final assessment ensure you've learned the material properly before moving on.
6. 12 months of continuous access: You have one year from the date of purchase to access the course. If you decide to take a break, you can always return anytime during those 12 months to pick up where you left off.
7. Instructional assistance: Online coaching support is available as needed. Coaches are accessible via email to provide encouragement, guidance, and direction as you study.
Invest in Your Future Today!
AAPC's Pathophysiology course has what you need to take your career to the next level, whether you are new to healthcare and medical coding or just looking to expand upon your knowledge and skills. Enroll now; members pay only $475.
Latest posts by Stacy Chaplain
(see all)