Welcome to the Industry: Myth Busters
March 1, 2020
Comments Off

on Welcome to the Industry: Myth Busters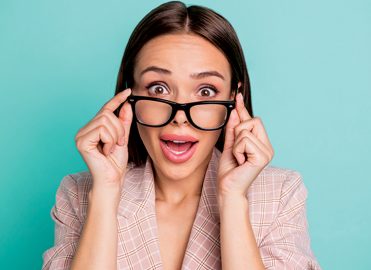 Don't be led astray by industry misconceptions when entering the business side of healthcare.
Medical coders entering the workforce sometimes have unrealistic expectations of what their first job in the industry will be like. Let's bust these myths with insight and guidance from long-time coders who have thrived in our industry.
Here are common misconceptions new coders carry with them into the workforce, and the reality of what they can expect.
6 Myths About Medical Coding
MYTH NO. 1:
Medical coding and billing are the same thing.
Myth buster: Medical coding and medical billing are two entirely different jobs:
Medical coding focuses specifically on patient medical records and translating healthcare diagnoses, procedures, services, and supplies into numeric and alphanumeric codes. Coders decipher a physician's notes and select the most accurate codes for billing and reporting purposes. Accurate coding ensures the healthcare provider/facility is paid appropriately for services/supplies rendered. Medical coders generally work with healthcare professionals to paint the most complete picture possible of a medical encounter, and to correctly report the services and products provided to the patients.
Medical billing focuses on processing and submitting medical claims to insurance companies and government agencies for physician/facility reimbursement of healthcare services and supplies provided to patients. Reimbursement is based on the medical codes on the claim submitted by the biller for processing. The money-related aspects of claims processing are left to the billers.
These skillsets overlap because both involve applying CPT®, HCPCS Level II, and ICD-10-CM or ICD-10-PCS codes to patient records to report accurately the healthcare services a patient receives.
Medical coders and billers must have good knowledge of medical terminology, anatomy, common diseases, code sets and guidelines, payer policies, and HIPAA and government regulations, and they must be detail-oriented workers. They also both must communicate with physicians and insurance companies in different capacities to get healthcare claims processed and reimbursed.
The industry standards for accredited education in these two careers are the Certified Professional Coder (CPC®) and Certified Professional Biller (CPB™) credentials.
MYTH NO. 2:
Medical coding is an easy field to get into and anyone can do it; it's just data entry.
Myth buster: Medical coding is not easy and requires proper training from an accredited organization and curriculum mastery. Many are misguided about the knowledge required for proper reporting of medical codes. Renee Billinger, CPC, CRC, CFPC, had someone say to her, "All you do is look up a code in your books and plug it in. How hard can that be?"
The internet is full of ads saying you can learn medical coding in only a few months. Unfortunately, a six-week crash course without experience will most likely not land you a job in the industry. Barbara Fontaine, CPC, said, "Some new coders think they can get a job with only a certificate from a trade school and not a proper credential like a CPC®. Some schools are not being totally honest with students."
Rik Salomon, CPC, CRC, CEDC, CEMA, CMCS, said, "With the current culture of this country, there is a belief that 'instant gratification' is a guarantee/entitlement in this field." Some new coders don't realize that you need practical experience prior to sitting for the exam. Salomon added:
New members will share how a weekend boot camp or a few simple YouTube videos helped them 'scrape by' the exam with a passing score. They fail to mention that they actually missed almost 30 percent of the questions asked. Then, these new coders will post for the next several weeks/months about how they are unable to obtain a position in the field. A quick fix, such as a boot camp or a crash course through the exam, doesn't equate to a proficient new hire. These cookie cutter courses that push through new coders and billers are not providing the job market with qualified people to
interview or hire. This leads to saturation in the hiring pool, and less overall proficiency to the field.
The reality is that medical coding is no different than any other career: It requires education, dedication, hard work, and expertise. You need to know coding guidelines, payer policies, and state and federal rules. The harder you work, the more you will succeed. Najwa N. Liscombe, CPC, CPC-I, said, "Never assume you know enough to do the job. An open, determined mind is necessary to stay up to date on changes, and is the best way to make yourself more marketable."
MYTH NO. 3:
Once I pass the CPC exam, I am an expert in the industry.
Myth buster: A career in medical coding is a lifelong process of learning. Salomon said, "The belief, however, is that 'mastery of the craft' happens when passing an exam," which is far from the truth. Pam Brooks, MHA, CPC, COC, PCS, agrees with Salomon. "Many students today think they know everything there is to know about the industry when passing the CPC®. There's so much more to learn," she said.
When hiring staff, Brooks asks what the candidate's future goals are. "I hope to hear that they are interested in auditing, compliance, or specialty work," she said. "I found that most new coders had no idea those roles existed.
"Coding training should involve college level coursework — covering the revenue cycle, pro fee and facility, compliance, communication, information technology, and anatomy and pathophysiology," said Brooks. Candidates should be able to apply this training to daily coding and keep up with ongoing education.
MYTH NO. 4:
I can start my coding career working from home.
Myth buster: Although you see jobs for remote coding and billing advertised everywhere, don't believe everything you read on the internet and in magazine ads. Schools like to promote it, recruiters will tempt you with it, and co-workers are dreaming of it. The truth is that most work-at-home jobs are filled by experienced coders. Many employers require employees to prove they can work independently and know coding and payer rules before they allow them to work from home. They also want employees to prove they can meet coding production quotas.
Entry-level coders obtain coding experience best when they are on-site, learning from other coders. Most remote coding and billing positions require a CPC® or CPB™ credential, with at least three years' experience working in a medical office or facility.
MYTH NO. 5:
I can code from home while taking care of my young children.
Myth buster: You can't give 100 percent of your attention to your job and 100 percent of your attention to your children at the same time. There are coders who think that "working from home" means they can be a stay-at-home parent and work, too. Not so, said Ruby Woodward, BSN, CPC, CPB, CPMA, CPC-I, COSC, CSFAC, RCC: "The two need to be separated."
Billinger concurred. This is a recipe for disaster, she said, because working from home takes discipline to stay focused. There are many home distractions that aren't in the office setting. If you are distracted while attending to your young children, you'll soon see a decline in work production.
For peace of mind in knowing you are working up to your full potential and not neglecting your children's needs, get a babysitter or daycare service while working. Once the kids hit school age, working from home will only be a problem during school breaks, unless you find alternative childcare or day camps.
MYTH NO. 6:
Medical coders start off making $50,000 or more a year.
Myth buster: Again, don't believe everything you read in magazines and on the internet. Marianne Durling, MHA, RHIA, CPC, CCS, CDIP, CPCO, CIC, CPC-I, said, "I think some believe the articles in magazines that they will make a large salary when working from home or easily move into higher management-level positions without more experience and education." Although there are ways to fast-track degree progress, most employers now require more advanced education beyond a coding certification for higher salaries, said Durling.
"Some new coders expect they can make $50,000-60,000 a year to start, without any experience," said MariaRita Genovese, CPC. "I had a CPC-A refuse my job offer because it was below $50,000."
Many new coders entering the industry feel they should get paid the same as someone who has over 25 years of experience; however, this rarely happens, according to Judy A. Wilson, COC, CPC, CPCO, CPC-P, CDEO, CPPM, CPB, CANPC, AAPC Approved Instructor, CMRS, CMCS. "Many don't want to put in the time to get the experience necessary to do their job correctly, but they want to make the kind of money they feel they should make just because they passed the CPC® exam," she said. Wilson says she doesn't understand the high pay entitlement so many job seekers possess. Like any career, new coders usually start out at the lower end of the pay scale and work their way up.
To see how much certified healthcare business professionals make per year, read the article Medical Coding and Billing Salary Survey 2019.
The Scary Truth About Industry Myths
This question was planted on social media: "What misconceptions do you see new medical coders having when entering the industry?"
Roxanne Thames, CPC, CPC-I, CEMC, responded with a list of the misconceptions that are gaslit by false information spread from schools:
Coders will instantly get a job working from home.
Operative notes are perfectly documented just like the ones in class/school.
Coding is an easy field to get into.
You'll make money "hand over fist."
Thames said: "I learned a lot of this from the candidates I've interviewed over the years and, sadly, some of these 'schools' are to blame, because they're selling false hope to these students. I worked for one that told students this and I had to hand in my resignation."
Because so many coders are misled, Thames vets candidates during the interview process to make sure they have clear expectations of what coding entails. She always asks two questions:
1. What is coding?
2. Where do you see yourself in five years?
Thames says some of the responses have been shocking.
Welcome to the Industry: It's Just the Beginning
This article is the first in a series of "Welcome to the Industry" articles in Healthcare Business Monthly to help coders better understand the business side of healthcare.
Latest posts by Michelle Dick
(see all)
AAPC's annual salary survey gives a good understanding of the earning potential within the medical coding profession.
See what actually is going on in the healthcare business job market.