4 Tips for Managing Risk Adjustment Scores
By Juan Roman
March 1, 2020
Comments Off

on 4 Tips for Managing Risk Adjustment Scores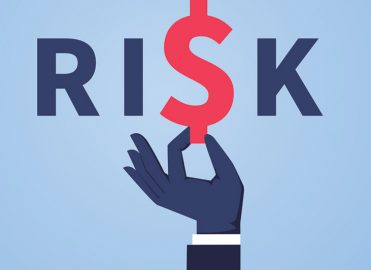 Common issues that put your practice at risk for financial ruin.
With the trend away from fee-for-service, and the increased shift to pay-for-performance and value-based care, risk adjustment scores play a pivotal role in the physician office's balance sheet. Managing risk scores year in and year out, however, is a task that many organizations struggle with. Here are some of the most notable reasons why, and how you can overcome them to improve your practice's risk scores.
Yearly Adjustments to Risk Score in Certain Chronic Conditions
Assume congestive heart failure has a risk score of 0.455 this year, and you have 10 patients/members in the office with this condition. In the coming fiscal year, the score is adjusted to 0.420 — establishing a drop of 0.035 for each of those 10 members in the practice.
While it is difficult to predict how much a particular condition's risk score will be dropped, the best way to prepare for the reduction is to familiarize yourself with the Centers for Medicare & Medicaid Services (CMS) call letter, published each year on or around April 1. The call letter has valuable information for all things related to risk adjustment and rate tables for each hierarchical condition category (HCC) for the upcoming fiscal year.
Membership Changes
When members leave or enter the membership panel, providers are likely to see negative drops to total risk scores. This usually happens when members transfer to another provider or pass away. New members tend to disrupt the score because their disease burden is mostly unknown to the practice.
Patient retention is key to risk scores. Here are a few customer service tips:
Always treat patients as you would want to be treated — with compassion and kindness.
When a member passes away, call the family or send a card to the closest family member.
For new members, review the membership roster on a monthly basis, identify new members, and start your outreach via phone, letters, etc. If the office offers transportation, invite the patient to come in for a next-day appointment.
The goal is to get the members into the office to mitigate risk and document chronic ailments. If your electronic health record (EHR) has a patient portal, consider uploading a medical history questionnaire to get this process rolling.
Poor Documentation and Coding
Jotting down a laundry list of chronic illnesses for the patients is not enough; physicians must include supporting documentation that includes the status, treatment, and results of the conditions being treated. Generally, physicians are not trained as medical coders, and that is a recipe for potential coding errors, especially when conditions require combination codes.
Example: Diabetes with chronic kidney disease, stage four – ICD-10-CM E11.22 Type 2 diabetes mellitus with diabetic chronic kidney disease, and ICD-10-CM N18.4 Chronic kidney disease, stage 4 (severe).
As medical coders, we need to help physicians make the connection between their clinical documentation and the medical codes. If a patient has diabetes, for example, and the most recent laboratory value indicates evidence of chronic kidney disease, a well-trained coder may write a query asking the provider for clarification regarding the clinical significance between diabetes and the abnormal lab result. Generally, the physician will understand and quickly learn that the cause-and-effect relationship between diabetes and its comorbidities must be documented before it can be coded.
The Absent Patient
Patients who do not come for regular office visits, cancel appointments, or don't show up hinder the practice's ability to generate accurate risk scores. Those same patients often end up requiring an extravagant amount in funding to care for a catastrophic ailment.
Tips for increasing office availability and reducing no-shows and cancel rates include:
Offering walk-in visits
Having multiple open slots in the schedule to accommodate late visits
Opening the practice half a day, two Saturdays per month
Offering telehealth services if your locality allows
The Big Picture
These are just some of what practices can do to improve their risk scores. Incorporate one or more in your office to protect your organization's financial viability.
For more information about risk adjustment, read these Healthcare Business Monthly articles:
Latest posts by Juan Roman
(see all)