Help Transgender Patients Understand Their Coverage and Rights
In Billing
February 1, 2020
Comments Off

on Help Transgender Patients Understand Their Coverage and Rights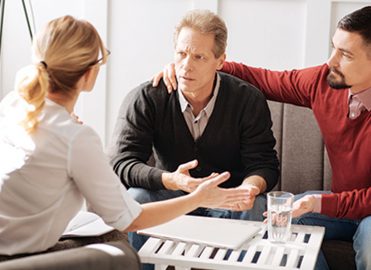 Part 3: Look out for insurance roadblocks and instill policies to make it a little easier for patients.
Patients with gender conflict have stereotyping and depression to overcome; don't let staff and billing be another obstacle they must face when getting medical care. Over the last couple of months, in this gender identity series, we have discussed how you can help these patients overcome challenges by knowing the limitations of electronic medical records (EMRs) and the importance of good data collection and registration; how the Diagnostic and Statistical Manual of Mental Disorders, Fifth Edition (DSM-5) helps to remove gender identity stigma; how to apply proper codes to medical claims; and how to prove medical necessity.
This month we'll explain insurance obstacles, what your facility can do to help, and the key takeaways from this series.
Editor's Note: This is the third article in a series of gender identity articles. Part 1 and Part 2 in our gender identity series discuss coding, standard criteria required for gender reassignment, insurance barriers, and what your facility can do to help.
Regulations That Affect Gender Care and Insurance Policies
The Affordable Care Act (ACA), Section 1557, which went into effect July 18, 2016, prohibits most health insurances from discriminating based on gender identity and transgender status under the category of sex discrimination, which includes gender identity and sex stereotyping. The rules are not only for lesbian, gay, bisexual, transgender, and queer or questioning (LGBTQ) people; Section 1557 provides protections based on race, color, national origin, sex, age, and disability, as well.
Another law to be aware of with patients who are being treated for gender conflict is HIPAA, which requires healthcare providers and health insurance plans to protect patient privacy when it comes to certain information about health or medical history. Information about transgender status, including diagnosis, medical history, sex assigned at birth, or anatomy, is protected health information. This information should not be disclosed to anyone, including family, friends, and other patients, without patient consent. This information should also not be disclosed to medical staff unless there is a medically-relevant reason. If this information is shared for purposes of gossip or harassment, it is a HIPAA violation.
Insurance Coverage Is Not Equal Across all States
Insurance policies are regulated differently by each of the 50 states. For example, a Blue Cross Blue Shield policy issued in one state may be very different in content from a policy issued by the same carrier in another state, although the plans may appear equivalent.
According to the Transgender Healthcare State Maps of Laws & Policies on the Human Rights Campaign's website:
Six states ban insurance exclusions for transgender healthcare: Colorado, Hawaii, Illinois, Michigan, New Mexico, and Pennsylvania.
Zero states provide transgender-inclusive health benefits for state employees.
Thirteen states and the District of Columbia ban insurance exclusions for transgender healthcare and provide transgender-inclusive health benefits for state employees: California, Connecticut, Delaware, Maryland, Massachusetts, Minnesota, Nevada, New York, New Jersey, Oregon, Rhode Island, Vermont, and Washington.
Many people with private insurance in the United States receive coverage through their employer. Larger employers are able to negotiate their coverage to include or exclude specific care, such as transgender procedure coverage.
Insurance Barriers and Denials
When an insurance company doesn't have experience processing claims for transgender procedures, problems can arise due to pre-authorization delays or denials and claims denials. Many transgender patients are encountering denial of claims for transition-specific services. In some automated systems, for example, a patient is designated as "female" in the EMR, and a treatment or procedure code is entered for care that is exclusively covered for bodies designated as male.
For example:
A transgender female may still have a prostate and need an exam and prostate-specific antigen (PSA) lab testing.
A transgender male may still have a uterus and need gynecological exams and Pap smear testing.
Either claim may be automatically rejected because insurance companies require every patient to be identified as either male or female and only provide coverage for gender-specific treatments based on that gender marker.
Establishing medical necessity when gender markers don't match is hard even with qualified providers and surgeons performing the procedures and proper psychological evaluations. That's why it is important to get the correct markers on the claims and have two-part gender identity questions answered in the medical record that provide a clearer, more clinically relevant representation of the patient.
What You Need to Know for Coverage
An insurance company cannot automatically exclude a specific type of procedure for transgender patients if it covers that procedure for non-transgender people. And insurance companies cannot deny coverage for treatments associated with one gender based on the gender listed in the insurance company's records or the sex the patient was assigned to at birth. This means a transgender woman cannot be denied care for a prostate exam because she is listed as a female on her records. Those claims, if denied, should be appealed.
Proving Medical Necessity Is Key
All medically necessary services for gender reassignment surgery should be covered if documentation can prove that the procedure for treatment of gender dysphoria is warranted (See part 2 of this series for the requirements and documentation to prove medical necessity). Services may include:
Genital surgery
"Top" surgery (female to male)
"Lower" surgery (male to female)
Body sculpting
Facial feminization surgery
Depending on the health plan, a procedure that previously was not covered because payers considered it to be cosmetic may now be covered to treat gender dysphoria, so check the coverage of individual payers. And remember to use modifiers: Report condition code 45 Ambiguous gender category when submitting claims for gender reassignment for inpatient or outpatient facility claims with gender-specific services and append modifier KX Requirements specified in the medical policy have been met to a procedure code that is gender-specific for professional claims.
Better Care Starts With You
When transgender people receive medical treatment, their interactions with hospital staff — including physicians, nurses, allied health professionals, admitting and registration personnel, and security officers — often result in negative experiences. Three crucial ways your healthcare organization can make a positive and smooth experience is to:
1. Ensure accurate data entry.
Train staff on appropriate customer service.
Understand registration policies.
Standardize check-in.
Ensure privacy and confidentiality.
2. Build caring relationships.
Create a welcoming environment.
Treat transgender patients the same as other patients and how you'd want to be treated.
Use appropriate pronouns.
Ensure they feel protected and heard.
3. Report procedures and services correctly.
Ensure accuracy of the medical record.
Understand insurance policies.
Apply modifiers appropriately.
Meet all gender reassignment and documentation requirements.
Hospital policies will help ensure these three areas are addressed. Policies should include:
A gender identity and gender expression non-discrimination policy
A patient bill of rights
Access to hormone therapy
Protocols for interaction with transgender patients
Proper room assignments for the gender of the patient
Access to genderless restrooms
Guidance available for admitting patients and registration records
Guidance available on compliance with privacy laws
Guidance available on insurance guidelines
AMA Promotes Transgender Inclusion With EHR Vendors
The American Medical Association (AMA) met with electronic health record (EHR) vendors to address the issues of software not being inclusive for transgender patients. The Hea!thcare Innovation website reported, in the article "AMA Pushes Forward on Fully Inclusive EHRs for Transgender Patients," that:
… the American Medical Association's (AMA) House of Delegates approved a policy that will encourage electronic health record (EHR) vendors to modify their systems to be more inclusive for transgender patients …
One key problem in this area for patient care organizations has been caring for individuals who are in the process of transitioning, as they could have difficulties getting the suitable care due to how their gender identity is being inputted within the systems.
… the amended AMA policy aligns with the recommendations of the World Professional Association for Transgender Health that medical documentation includes a patient's preferred name, gender identity, and pronoun preference, along with a means to maintain an inventory of a patient's medical transition history and current anatomy.
The impact of better EHR functionality will help, for example, when a male-to-female patient's transition can't be noted accurately in the EMR, which can lead to mis-ordered tests or care treatment plans.
Knowledge Is Power
Three key takeaways from this three-part series to help you collaborate with and provide the best care possible for patients with gender conflict are:
Properly register the patient and collect data: Upon verification of information, if the patient has a preferred name, use the preferred name to address the patient.
Refrain from gender-specific pronouns and salutations if the patient has not specified their preference.
Never assume coverage and availability of benefits based on the assumed or documented gender of the patient.
---
About the authors:
Danielle Erickson, CPC, CCS, is a health information management educator with Optum360 with 15 years' experience in auditing, education, and revenue management. She holds an Associate of Applied Science in Medical Billing and Coding from Northland College East Grand Forks, Minn. Erickson is a member of the Fargo, N.D., local chapter.
Litriana (Lee) Shimano, CPC, CMDP, CCP, PCS, AHIMA Approved ICD-10-CM/PCS Trainer, is an educator with a 30-year background in the healthcare industry. She has had management roles in physician-based services in multiple settings, including private practice, academic health systems, and managed care companies. Shimano has extensive experience leading coding departments, development and delivery of coding education training for all audiences, quality audits for internal staff and external clients, workflow improvement, coding and billing support, and revenue cycle management. She is a member of the Loma Linda, Calif., local chapter.
---
Resources:
Human Rights Campaign©, Transgender Healthcare, State Maps of Laws & Policies: www.hrc.org/state-maps/transgender-healthcare
Hea!thcare Innovation, "AMA Pushes Forward on Fully Inclusive EHRs for Transgender Patients," Rajiv Leventhal (Nov. 20, 2019): www.hcinnovationgroup.com/
Latest posts by Guest Contributor
(see all)