Medicare Revalidation: An Easy Way to Prevent Claim Denials
February 1, 2020
Comments Off

on Medicare Revalidation: An Easy Way to Prevent Claim Denials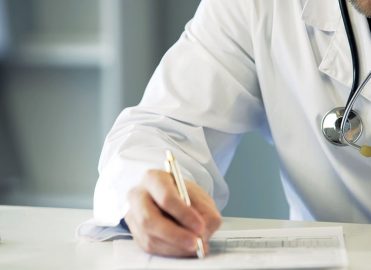 Proactive measures can save your practice from lost revenue.
I've been conducting credentialing services for busy physician practices for at least 10 years. I used to wait for physicians to send me their Medicare revalidation notices before taking action. In recent months, however, I've come across two physicians in different practices who discovered, through claim denials, that their Medicare credentials had expired. The first physician's Medicare revalidation notice was sent to a very old address for a practice that was no longer in operation. The other physician neglected to do his Medicare revalidation. He didn't remember receiving the notice and may have not even known he was due for revalidation.
Both situations could have been easily avoided.
Don't Wait to Revalidate
The take-away message from these costly experiences is that practices should periodically check to see if any of their providers are due for Medicare revalidation. Revalidation is a re-enrollment with Medicare that entails updating or validating all information in the Provider Enrollment, Chain and Ownership System (PECOS) record.
Approximately every five years, providers must now revalidate their Medicare enrollment. The provider or group's Medicare Administrative Contractor (MAC) will send revalidation notices via snail mail and email within three to four months prior to the due date. CMS encourages providers to submit revalidations within six months of the due date or receipt of the validation notice.
If the provider's physical address and other contact information in PECOS is no longer valid, they will most likely not receive their Medicare revalidation notice. And failure to submit a complete revalidation application by the due date results in deactivation of the provider or group's Provider Transaction Account Number (PTAN).
For example, CMS updates the revalidation list on March 30 and a provider receives a revalidation notice in July, with a due date of September 30. CMS will apply a payment hold or (for groups) issue a reminder letter within 25 days after the due date and deactivate the enrollment 60 to 75 days after the due date.
Be Proactive in PECOS
A provider won't know they have been deactivated until their MAC starts to deny their claims. After filing for revalidation, the provider can't bill until the online request or hard copy paperwork is processed. The effective date is the date the revalidation was received by Medicare; any claims submitted post-deactivation before reactivation will be denied and cannot be rebilled.
The lesson here is: Don't wait for the provider's validation notice to come from their MAC. You can check a provider or group's revalidation status at https://data.cms.gov/revalidation.
Enter the provider's name or National Provider Identifier (NPI) and select the state in which the provider is practicing medicine. Then, click Find Provider.
Note the Due Date field. Medicare updates this database every 60 days, at the beginning of the month. If you think the due date is wrong, and you are authorized to do so, you can log in to the physician's PECOS record to check their validation status.
It is important to note that you cannot pre-revalidate. If you log in to PECOS and notice that the provider's revalidation is due next year, you must wait until it is within six months of the due date; otherwise, Medicare will reject it.
I recommend revalidating using PECOS because the Medicare record is already pre-populated. You can also do it by paper application, but it's a lot more problematic in my experience.
Best Practice
Have credentialing staff look up every provider's NPI twice a year (e.g., January and July) to verify revalidate due dates, and make sure their information is up to date in PECOS.
Latest posts by Karen Covelli
(see all)