HHS Renews Public Health Emergency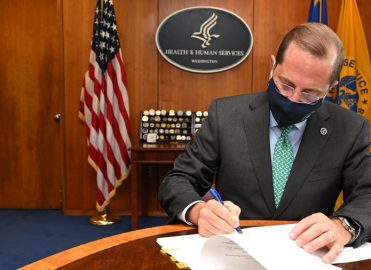 Medicare policy waivers will stay effective for another 90 days.
U.S. Health and Human Services (HHS) Secretary Alex Azar has extended the public health emergency (PHE) for COVID-19. Azar said in the July 23 declaration that the extension is necessary "as a result of the continued consequences of Coronavirus Disease 2019 (COVID-19) pandemic."
The extension is effective July 25 and is the second renewal – the first being April 21 – since the PHE for COVID-19 was declared on Jan. 27. The extension is good for another 90 days.
HHS Takes to Social Media
In a tweet, Azar said, "The Administration will continue its whole-of-America response to ensure Americans can get the care they need throughout the pandemic."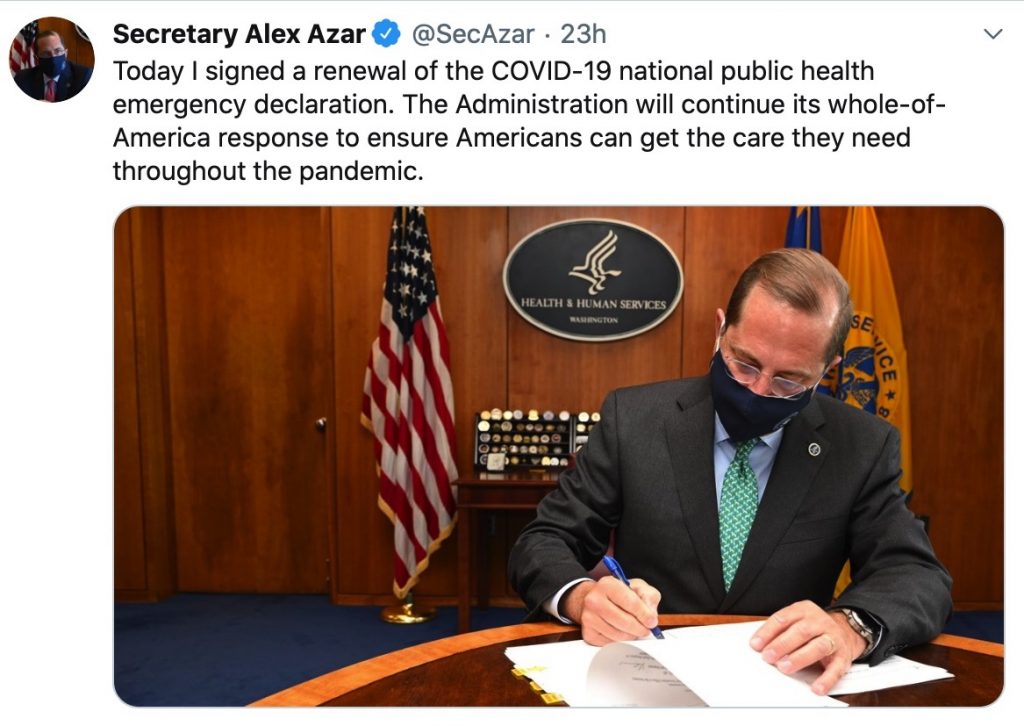 What Does the PHE Extension Mean?
HHS issued a blanket waiver under section 1135 of the Social Security Act 1135 on March 13. This gave the Centers for Medicare & Medicaid Services (CMS) the authority to offer healthcare providers flexibilities to ensure patients continue to have access to healthcare. For example, CMS is allowing added coverage for telehealth services in every setting during the PHE for COVID-19.
For a complete list of waivers, see the CMS fact sheet "COVID-19 Emergency Declaration Blanket Waivers for Health Care Providers."
The blanket waivers are effective March 1 through the end of the emergency declaration, which is now due to expire Oct. 25.
Update: Secretary Azar renewed on Oct. 2 the PHE for COVID-19. A PHE remains in place 90 days from Oct. 23, 2020.
Latest posts by Renee Dustman
(see all)