Prepare for NCD Code Revisions
In CMS
February 1, 2020
Comments Off

on Prepare for NCD Code Revisions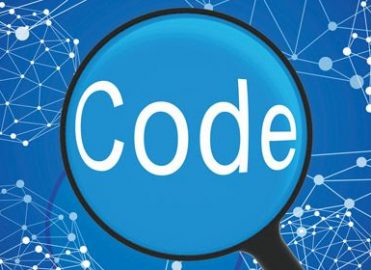 Stay on top of the latest coding updates to Medicare coverage determinations.
On Nov. 1, 2019, the Centers for Medicare & Medicaid Services (CMS) issued a Change Request (CR 11491) and corresponding Medicare Learning Network (MLN Matters 11491) for ICD-10-CM and other coding revisions to a few select National Coverage Determinations (NCDs).
Included in the CR is the deletion and, more importantly, the addition of new 2020 ICD-10-CM codes to each of the following NCDs:
NCD 20.9 Artificial Hearts and Related Devices
NCD 20.9.1 Ventricular Assist Devices
NCD 20.34 Percutaneous Left-Atrial Appendage Closure
NCD 110.4 Extracorporeal Photopheresis
NCD 190.3 Cytogenetic Studies
NCD 190.11 Home Prothrombin Time/International Normalized Ratio (PT/INR) Monitoring for Anticoagulation Management
NCD 210.3 Colorectal Cancer Screening
NCD 260.9 Heart Transplants
Additionally, you'll find place of service (POS) and CPT® code changes in the following NCDs, respectively:
NCD 110.23 Stem Cell Transplantation
NCD 210.3 Colorectal Cancer Screening
With respect to the ICD-10-CM changes, you'll find at least one new ICD-10-CM code added to the list of NCDs impacted. For example, NCD 20.9 Artificial Hearts and Related Devices will include ICD-10-CM codes 148.11 Longstanding persistent atrial fibrillation and 148.19 Other persistent atrial fibrillation on the effective implementation date. Furthermore, ICD-10-CM code 148.1 will be subsequently removed from the NCD. As explained by CMS, these changes "are the result of newly available codes, coding revisions to NCDs released separately, or coding feedback received."
Take note: Using the example of NCD 20.9 Artificial Hearts and Related Devices, you'll see that CMS uses the phrasing "effective 10/1/19" following the note to include ICD-10-CM codes I48.11 and I48.19. CMS is referring to the effective ICD-10-CM implementation date here, not the effective NCD implementation date. These codes, and the rest of the additions and deletions documented in CR 11491, will be implemented on April 1, 2020.
See the following link for access to each individual spreadsheet included in CR 11491: https://www.cms.gov/Medicare/Coverage/DeterminationProcess/downloads/CR11491.zip.
Latest posts by Brett Rosenberg
(see all)