HEALTHCON Regional 2020 Daily Wrap-Up: Day 2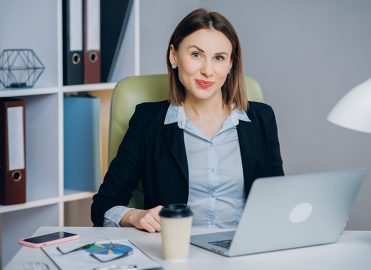 Day two of our virtual regional conference started out with a lot of positive vibes. Attendees used the HCON Chat to send greetings, post funny memes, add kudos for yesterday's sessions, show off their fur babies, and even send reminders to stretch between meetings. People also used the chat in addition to the Virtual Café to make new connections and discuss timely topics.
Kicking Off the Day
The general session that started day two of HEALTHCON Regional 2020 covered a topic on everyone's minds — telemedicine. AAPC gathered a panel of four to address the telemedicine coding questions of the attendees.
Marianne Durling, MHA, RHIA, CCS, CDIP, CPC, CPCO, CIC, and NAB members Colleen Gianatasio, CPC, CPC-P, CPMA, CPC-I, CRC; Leonta (Lee) Williams, MBA, RHIA, CCS, CCDS, CPC, CPCO, CRC, CEMC, CHONC; and Stephanie Sjogren, CPC, CDEO, CPMA, CPC-I, CCS, HCAFA made up the expert panel. They began the session by talking about how their facilities prepared for the changes to telemedicine when COVID-19 made its appearance and then spent the next hour answering the many and varied questions attendees had about general coding and specific coding scenarios.
Coders asked questions about remote patient monitoring codes, the seven-day rule, modifiers, how to count time during a telemedicine visit, and more. Point of service was a popular topic, as was documenting patient-initiated visits. The panel members addressed the different requirements of individual payers and keeping up with the continual changes over the past six months. By the end of the session, one thing seemed very clear: the new normal in telemedicine is here to stay.
A Variety of Topics
Attendees spent the remainder of the day in breakout sessions that educated on topics of every sort. Presenters spoke about 2021 E/M Guidelines, injection coding, COVID and hospital compliance, the incident-to rule, orthopedic surgery, and so much more.
Rhonda Buckholtz, CPC, CPMA, CDEO, CRC, CMPE, CHC, COPC, a coding and reimbursement expert, led a presentation about how to evolve as a leader in healthcare during this time. The webinar addressed core leadership values and how to engage them in a highly charged environment. The core values of integrity, empathy, humility, authenticity, and growth are paramount to leading, especially during times of high stress and anxiety, according to Buckholtz. She emphasizes that leading is not about power or position, and that the people you lead must see your core values to trust you. "People are emotional beings," says Buckholtz, and "leaders should understand how to connect with people emotionally." She recommends leaders listen more and speak less to build relationships with team members and that they recognize and praise employees who are doing a good job. "In this time of fast change and highly charged emotions, leadership is more important than ever," says Buckholtz. "Your job is to bring out the best in everybody else."
The session on billings and denials presented by Joan Snodgrass, CRC, CPB, Approved-Instructor, received a lot of engagement. Snodgrass laid out a variety of real-life coding scenarios to illustrate ways to reduce denials in a coder's practice. She emphasized the need for an educated front desk staff as the first line of defense. One attendee submitted that "Providers do not understand how important their front desk staff and schedulers are — they make or break the practice," in the group chat. Verifying insurance, eligibility, demographics, etc., can catch an error before it becomes one, according to Snodgrass. She then ran through examples of all types of denials throughout the revenue cycle, the importance of authorizations, and the appeals process, as well as how to approach denials that require additional work. Snodgrass finished with the advice to always make sure to have a good line of communication within your facility as well as with payers, and on top of everything, always be professional.
Gina Piccirilli, CPC, CPMA, also had a lot to say about the importance of front desk staff in a practice, citing that errors carry through each step in the claims process. Her presentation on revenue cycle management was a favorite among attendees, who love Piccirilli's energy, enthusiasm, and humor. Piccirilli started by asking everyone what area they worked in at their practice and continued to ask questions throughout to keep attendees engaged. She discussed all integral parts of revenue cycle management, including charge capture, charge entry, insurance requirements, claim requirements, payment and denial posting, follow-up and appeals, and patient statements. Piccirilli reminded everyone early on in her presentation that the revenue cycle is what keeps you in business and then provided tips and tools for avoiding common errors and maximizing reimbursement. She touched on government sponsored programs, managed care plans, commercial insurance, and more, as well as how to avoid future errors.
Annie Allred, CPC, shared the recent changes in psychiatry coding. Allred covered the new psychological and neuropsychological testing, health behavior assessment, and intervention coding guidelines, as well as the necessity of time statements for accurate coding. She spoke about the importance of recognizing and addressing mental health issues and shared her own daughter's experience with mental health problems and her evaluation and testing. In addition to going over the specific codes and time requirements, Allred talked about the difference between "administration and scoring" codes and "evaluation services" codes and reviewed those codes, as well. Towards the end of the lecture, she reviewed the 2020 coding changes for health behavior assessment and intervention. Allred was very interactive with her audience, asking questions, responding to questions asked, and asking for audience input regarding what they encounter in the workplace as it relates to psychiatry coding.
Time to Celebrate
After the last session, it was time for the after party! AAPC leadership and the events team gave away fabulous prizes and products to challenge winners and winners of random drawings. Prizes were also given away to trivia question winners.
Until Next Time
We hope you have enjoyed our virtual regional conference. If the following messages we received are anything to go by, we are sure you did!
"Thank you so much to all of the presenters and everyone responsible for putting on HCON!!"
"This has been a great first conference experience!"
"I have laughed more than I have in a looong time…at a Rev Cycle Session!"
"Great day full of great information!"
Latest posts by Lee Fifield
(see all)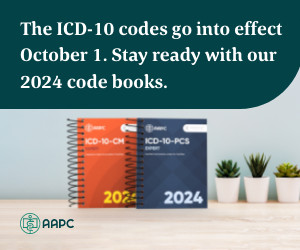 One Response to "HEALTHCON Regional 2020 Daily Wrap-Up: Day 2"