CMS Brings Routine Surveys Back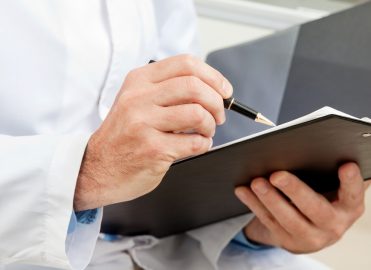 The feds aren't letting continuing COVID-19 impact prevent them from getting back to business as usual, where Medicare surveys are concerned. The Centers for Medicare & Medicaid Services has signaled that it is trying to return more to business as usual with an Aug. 17 memo directing state survey agencies to resume routine surveys.
CMS "will resume routine inspections of all Medicare and Medicaid certified providers and suppliers to improve the safety and quality of life of patients and residents," the agency says in a release. "As CMS resumes some survey and enforcement activities that were previously put on hold, the health and safety of America's patients will always be our top priority," CMS Administrator Seema Verma pledges in the release.
What's This About?
Medicare surveyors have spent the past few months conducting infection control surveys of "virtually all nursing homes in the country," Verma explains. They also made immediate jeopardy-level complaint survey visits.
Now surveyors will resume "onsite revisit surveys, non-immediate jeopardy complaint surveys and annual recertification surveys as soon as resources are available," according to the release. Plus, they will resolve on-hold enforcement cases.
CMS will "temporarily expand the desk review policy, when state surveyors ensure that facilities return back into compliance with Federal requirements without an onsite survey, to include all noncompliance reviews except for immediate jeopardy citations that have not been removed," the agency says.
Surveyors' treatment of nursing homes in past months indicate that they aren't going to play nice just because of the pandemic. CMS "has imposed more than $15 million in civil money penalties (CMPs) to more than 3,400 nursing homes during the public health emergency for noncompliance with infection control requirements and the failure to report coronavirus disease 2019 (COVID-19) data," the agency says in an Aug. 14 release. "This is part of the Trump Administration's commitment to safeguarding nursing home residents from the ongoing threat of COVID-19 and holding nursing homes accountable for the health and safety of the residents they serve."
CMS does offer some reassurance, however. "This updated guidance will provide flexibility and discretion to state survey agencies so that they can resume their survey activities based on the status of COVID-19 infections in their states," the agency says in its Aug. 20 edition of MLNconnects.
IJ Revisits, Complaint Surveys Top New Survey Priority List
While a provider is never sure exactly when its number is up for surveys, you can get an idea of where you stand in line in the memo. "States should resume normal survey activities according to guidance in the FY 2020 Mission & Priority Document, while prioritizing their survey backlog as follows (descending in priority)," CMS says in QSO-20-35-ALL:
1. Revisit surveys for past non-compliance that do not otherwise qualify for a desk review;
2. Complaint surveys triaged as non-Immediate Jeopardy level or higher that have not been completed;
3. Special Purpose Renal Dialysis Facilities (SPRDFs);
4. Initial surveys of new providers;
5. Past-due recertification surveys with a statutorily required survey interval (home health agencies and hospices must be surveyed every 36 months); and
6. Past-due recertification surveys without a statutorily required survey interval.
If you had past noncompliance findings, but they were put on hold in the March 23 through May 31 period due to COVID-19, you may now have those citations resolved with a desk review, not requiring an onsite visit.
Exception: "Any unremoved IJs … still require an onsite revisit," CMS says in the memo. Surveys with citations "at the IJ level, when the IJ finding has been verified as removed to a lower level of noncompliance, or corrected," are OK for desk reviews, though, CMS clarifies.
Latest posts by Rebecca Johnson
(see all)