Clear Up Those Cloudy Days
By Jessica Webb
In Audit
September 1, 2020
Comments Off

on Clear Up Those Cloudy Days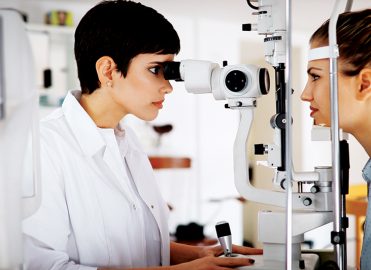 Ensure your provider's cataract surgery documentation is audit-proof.
Are the documentation requirements for cataract surgery in adults a little fuzzy? To make the puzzling Medicare guidelines much clearer, let's break down everything you need to have within a patient's record to support medical necessity.
Look for the Cause and Effect
Medicare states that cataract extraction services are covered based on medical necessity. To establish this within the medical record, the physician's documentation must show that the patient has impaired vision as a direct result of the cataract(s), which ultimately affects the patient's activities of daily living (ADL).
Providers commonly document a general statement regarding the patient's ADL being affected, but an auditor will look for specific examples to support this statement. For example, "unable to drive at night due to glare" or "unable to read street signs" clearly indicate how the patient's cataract is affecting their ADL.
The provider should also illustrate the severity of a patient's cataract. For example, "Severe cataract resulting in vision loss and contributing to injuries sustained from falls or striking against objects."
Consider the Alternatives
Along with the documented ADL, the provider must document their belief that the patient's vision impairment cannot be corrected with changes made to the patient's glasses or contact lenses. This statement must be supported through the documented results of standardized testing when establishing visual function.
Leave No Stone Unturned
Patients with cataracts commonly have other underlying conditions. The provider must document if such conditions are contributing to the patient's vision loss. For example, if the patient also has macular degeneration of diabetic retinopathy, the provider should document whether the cataract is significant to the patient's vision impairment.
Identify Risks and Benefits
Once the decision for surgery is made, the provider must document the risks and benefits within the patient's record prior to the day of surgery. The provider should also include a statement that the patient has agreed to move forward and understands both the risks and benefits associated with the surgery. The provider also needs to document their belief that the operation will result in a significant improvement to the patient's visual and functional impairments.
The provider must fulfill these documentation requirements for each eye being operated on. Along with this documentation, a signed consent form for each eye must be available within the patient's chart.
Code With 20/20 Vision
Make sure your providers are aware of and abide by the documentation requirements for cataract surgery. Comprehensive documentation that is readily available within a patient's chart will help you see your way through an audit and secure proper payment.
---
Resources:
Local Coverage Determination. (2017). Cataract Surgery in Adults (L37027). www.aao.org/assets/20d59125-df06-43b1-909b-8560dde02cd8/636486126126200000/noridian-jf-l37027-cataract-surgery-updated-080917-effective-101017-pdf?inline=1
Local Coverage Article. (2019). Billing and Coding: Cataract Surgery in Adults (A57196). https://med.noridianmedicare.com/documents/10546/12461379/Billing+and+Coding+Cataract+Surgery+in+Adults+Coverage+Article
MLN Fact Sheet. (2018). Medicare Vision Services. www.cms.gov/outreach-and-education/medicare-learning-network-mln/mlnproducts/downloads/visionservices_factsheet_icn907165.pdf
Medicare National Coverage Determinations Manual. (2020). Chapter 1, Part 1 (Sections 10-80.12) Coverage Determinations. www.cms.gov/Regulations-and-Guidance/Guidance/Manuals/downloads/ncd103c1_Part1.pdf
Latest posts by Jessica Webb
(see all)