Find Free AAPC CEUs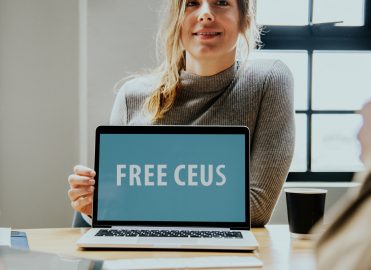 Maintain your certifications without spending a dime.
Continuing education units (CEUs) measure how well you are fulfilling your commitment. An AAPC core credential, such as the Certified Professional Coder (CPC®), for example, requires 36 CEUs every two years. This may seem daunting, but you can pull it off with nothing more than a small investment of your time. Here's how!
Meet Your Quota for FREE
There are many AAPC-approved education opportunities throughout the year. You may be surprised at how easy and affordable it is to earn 36 CEUs every two years. For example:
Complete the online Test Yourself quizzes associated with Healthcare Business Monthly magazine to earn 1 CEU per quiz. You can take these via the AAPC Content app or online. (NOTE: Quizzes expire on the first of the month one year after the cover date. For example, the quiz for the Sept. 1, 2020, issue will no longer be available after Aug. 31, 2021.)
1 CEU x 12 issues x 2 years = 24 FREE CEUs
Attend your local chapter meetings to earn 1 CEU per hour of education. (Education is free, but chapters may charge a nominal fee to cover expenses for meals, special speakers, room rental, etc.)
1 CEU x 6 hours of education x 2 years = 12 FREE CEUs
That's 36 CEUs for free just for reading your member magazine and attending your local chapter's meetings.
Need more CEUs? No problem!
Watch free quarterly webinars and earn 1 CEU per presentation.
1 CEU x 4 FREE webinars x 2 years = 8 FREE CEUs
The Centers for Medicare & Medicaid Services' (CMS) MLN Learning Management System gives you FREE 24/7 access to web-based training (WBT) courses, many of which are AAPC-approved for CEUs. CMS calls and webcasts are also approved for AAPC CEUs.
1 MLN WBT + 1 CMS call + 1 CMS webcast x 2 years = 6 FREE CEUs
Learn more about these offerings, go to the Free and Low-cost CEUs webpage. You can also search and browse our website at for more CEU opportunities such as workshops, webinars, AAPC Coder quizzes, on-demand events, conferences, and more!
Curricula A and B
To show competencies relating to the earned credential, continuing education should come primarily from core educational content, which is Curriculum A. This is education on coding, billing, auditing, clinical content, compliance, regulatory issues, claims, etc.
Professional self-improvement education not core to the earned credential is classified as Curriculum B. No more than one-third of the total earned CEUs can be from Curriculum B. Topics include communication, leadership, time management, dealing with stress, etc.
Pre-approval
To ensure the highest caliber of educational quality, CEUs must be pre-approved. AAPC members can learn more about submitting Curriculum B programs for approval on the CEU Information page of the AAPC website, under the "Approved Content" tab.
Members can also submit CEU pre-approval applications for in-service training (events hosted by employers to train employees) through the standard application on the CEU Vendor Information page. Applications for in-service CEU approval are free and, if granted, the CEUs are offered to everyone in attendance.
Keep Track of Your CEUs
When you complete an educational event, enter the index number into your CEU Tracker on our website (must be signed in to My AAPC) or in the My AAPC app. Store your CEU certificates for at least six months after each submission or upload them into your CEU Tracker for safekeeping. The latter option streamlines the CEU verification process and keeps your filing cabinets a lot cleaner.
To learn more about the My AAPC app and CEU Tracker, read "Your CEUs Just Got a Lot Easier with My AAPC" on pages 60-61 in the April 2018 issue of Healthcare Business Monthly (also in the Knowledge Center).
The CEU Tracker makes the administrative side of CEUs simple and painless, so you can focus on continuing your education and achieving career success.
Tip: Make steady, regular progress in earning your CEUs — don't wait until the 11th hour to meet your quota!
Latest posts by Renee Dustman
(see all)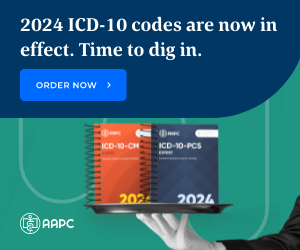 20 Responses to "Find Free AAPC CEUs"