AMA Approves 2 New CPT Codes for COVID-19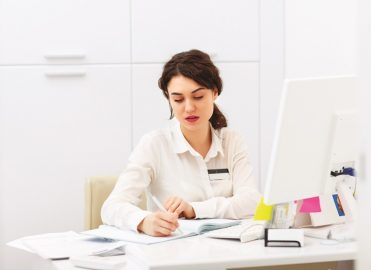 One of the codes, 99072, is for reporting additional supplies used to mitigate spread of the virus.
Two new Category I CPT® codes have been approved by the CPT® Editorial Panel for immediate use during the public health emergency (PHE) for COVID-19.
"The CPT code set continues to quickly adapt during the COVID-19 pandemic to streamline the reporting of innovative tools and services now available to help reduce the COVID-19 disease burden, improve health outcomes and reduce long-term care costs," said AMA President Susan R. Bailey, M.D. "This update is the latest in a series of modifications to the CPT codes set to meet the needs of the health care industry as medical advancements expand the fight against COVID-19."
New Special Services, Procedures, and Reports Code
| | |
| --- | --- |
| 99072 | Additional supplies, materials, and clinical staff time over and above those usually included in an office visit or other non-facility service(s), when performed during a Public Health Emergency as defined by law, due to respiratory-transmitted infectious disease |
CPT® code 99072 encompasses the additional supplies, materials, and clinical staff time required to support safe in-person patient interactions with healthcare professionals during the PHE for COVID-19.
As explained in a Sept. 8 CPT® Assistant Special Edition, use 99072 only when safety measures are over and above those usually included during an office visit or service (as opposed to CPT® code 99070, which covers supplies, materials, and time used during a typical office visit).
Additional coding guidelines for 99072:
The time counted in any other time-based visit or service during the same encounter cannot be counted twice to report this code.
You do not need to link the code to a particular diagnosis code such as ICD-10-CM U07.1 COVID-19.
You may report 99072 with an evaluation and management (E/M) service or procedure even if it is not PHE-related.
You may report 99072 only once per in-person patient encounter per Provider Identification Number (PIN).
New Pathology and Laboratory Code
| | |
| --- | --- |
| 86413 | Severe acute respiratory syndrome coronavirus 2 (SARS-CoV-2) (Coronavirus disease [COVID-19]) antibody, quantitative |
CPT® code 86413 was approved in response to the development of laboratory tests that provide quantitative measurements of SARS-CoV-2 antibodies, as opposed to a qualitative assessment (positive/negative) of SAR-CoV-2 antibodies provided by laboratory tests reported by other CPT® codes.
By measuring antibodies to the virus, the tests reported by 86413 can investigate a person's adaptive immune response to the virus and help access the effectiveness of treatments used against the coronavirus.
Standard Protocol
Per the standard early release delivery process for CPT® codes, you will need to manually upload the code descriptors into your electronic health record (EHR) system. These CPT® codes will most likely arrive as part of the complete CPT® code set in the data file for 2021 later this year; however, due to the fluid nature of the novel coronavirus, it is important to stay abreast of updates from the AMA as they are released. Always check with your payer for coverage of new codes.
UPDATE: CMS rescinded Transmittal 10331, dated Aug. 28, 2020, and replaced it with Transmittal 10373, dated, Sept. 24, 2020, to add new section I.B.2. "New Category I CPT code 99072 for Reporting of Additional Practice Expenses Incurred During a Public Health Emergency (PHE), Including Supplies and Additional Clinical Staff Time." They also added CPT code 86413 to table 1, attachment A and added new table 2, with the new 99072 CPT code.
Per MLN Matters 11937, 86413 is contractor-priced (where applicable) until it is nationally priced and undergoes the CLFS annual payment determination process.
MLN Matters MM11939 Revised, issued Oct. 27, assigns procedure status indicators for these codes.
Latest posts by Lee Fifield
(see all)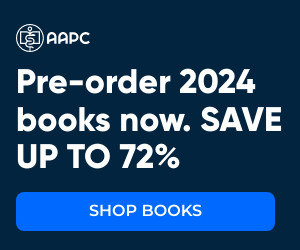 37 Responses to "AMA Approves 2 New CPT Codes for COVID-19"