99000: The Little Code with Big Issues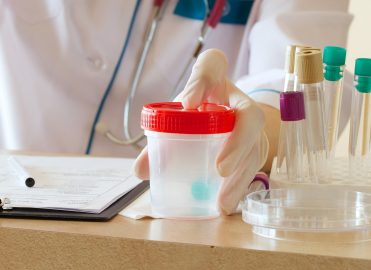 For a code that has no relative value units (RVUs) and commands $0.00 in Medicare nonfacility fees, 99000 Handling and/or conveyance of specimen for transfer from the office to a laboratory has received a disproportionate amount of attention of late.
Part of the reason for that lies in the role the American Medical Association (AMA) gave the code in March 2020, when it released its recommendations on CPT® reporting for COVID-19 testing.
The AMA's instructions for the code during the pandemic recommend that you use 99211 Office or other outpatient visit for the evaluation and management of an established patient, that may not require the presence of a physician or other qualified health care professional. Usually, the presenting problem(s) are minimal. Typically, 5 minutes are spent performing or supervising these services and 99000 if "an office or group practice's testing site" collects a swab for a COVID-19 test and sends it to an independent laboratory for analysis. The instructions also note that 99000 should be only used "if code requirements are met."
Which begs the question: What are those requirements? More, can you get reimbursed for the code and, if not, why should you bother billing for it?
The answers may surprise you.
What 99000 Is (and What it Is Not)
Essentially, the clinical responsibility for 99000 involves any work your practice has to perform to prepare a specimen for transportation to a laboratory per the agreement your practice has with that lab. This could include:
Separating a fluid layer using a centrifuge;
Filling out any paperwork required by the lab;
Labeling and packaging the specimen per the lab's instructions; and/or
Costs incurred by your practice to transport the specimen to the lab if these, or any other costs, are not already absorbed by the lab.
For example: Your practice uses a courier service to transport a specimen sample from your office to an outside lab, and your practice pays the courier. In this scenario, you can use 99000 to code for your expenses. If the lab comes to your practice and picks up the specimen, and the expense for the transportation is folded into the lab's fee for the service, then you cannot use 99000.
But it is important to remember that 99000 is not just for any transportation costs your practice may incur. The code reflects costs to your practice for any work performed over and above the work described by the collection code itself. In other words, per CPT® Assistant (October 1999, page 11), "if a physician performs a venipuncture in the office to obtain a blood specimen, code 36415, Routine venipuncture or finger/heel/ear stick for collection of specimen(s), should be reported. In addition [emphasis retained], code 99000 should be reported when the physician's office centrifuges the specimen, separates the serum and labels, and packages the specimens for transport to the laboratory."
It is also important that you do not use 99000 to report the actual procedure for obtaining a specimen. You would document that with the CPT® orHCPCS Level II code that describes that particular service, such as 36415 mentioned above, or with the appropriate evaluation and management (E/M) code, such as 99211, if there is no dedicated code for the procedure.
So, What's the Problem?
Simply put, the Medicare Physician Fee Schedule (MPFS) regards 99000 a bundled service. CMS has given the code a B status, which means that payments for the service "are always bundled into payment for other services not specified. If RVUs are shown on the fee schedule, they are not used for Medicare payment. If these services are covered, payment for them is subsumed by the payment for the services to which they are incident."
The bundled status remains true for specimen handling and transportation for COVD-19 tests during the public health emergency (PHE) as far as Medicare is concerned. And it is also true for some private payers.
Some exceptions: A number of state governments may pay a flat fee for 99000 in workman's compensation claims related to employment in that particular state. Michigan's 2010 Health Care Services Manual, for example, notes that "the carrier shall reimburse $5.00 for this service in addition to the evaluation and management service." Similarly, Colorado's Workman's Compensation Program states that the program will pay "a flat rate of $25.00" for 99000 and 99001 Handling and/or conveyance of specimen for transfer from the patient in other than an office to a laboratory (distance may be indicated).
The State of Wisconsin's Medicare Program may also reimburse for 99000 when a blood sample is sent to a lab for lead testing. They will not pay for 99000 when the sample is analyzed onsite, however, as "the blood sample is not being sent to an outside laboratory," and no handling or transportation costs are involved.
Why Should You Report 99000?
At this point, you may be asking, "If I can't get reimbursed for using 99000, why bother submitting it?"
The answer can be found tucked away in footnote 12 of the document Special Fraud Alert: Laboratory Payments to Referring Physicians, published by the Office of the Inspector General (OIG) on June 25, 2014. It reads:
Even though physicians are not directly reimbursed under this code, as they are with CPT® code 36145, they may choose to report this CPT® code so that the costs associated with the services they perform are taken into account in CMS's calculation of the practice expense component of a procedure's relative value unit.
This suggests CMS may use data gathered from reporting the code to revalue the code, assigning a monetary value to it, and perhaps even unbundling it sometime in the future. So, by reporting 99000, you could be doing yourself and other practices a big favor, though you won't reap the benefits any time soon.
Latest posts by Bruce Pegg
(see all)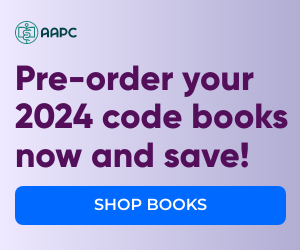 2 Responses to "99000: The Little Code with Big Issues"