Thousands of Clinicians Stand to Lose 5% Revenue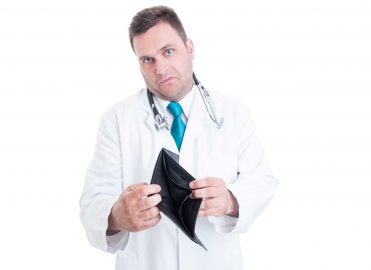 Quality reporting won't pay off in 2020 for some eligible clinicians unless they do this.
Eligible clinicians who achieved Qualifying Alternative Payment Model (APM) Participant (QP) status in 2018 should begin receiving their 5 percent incentive payment this month. More than 183,000 clinicians achieved QP status in the 2018 performance year of the Quality Payment Program (QPP). Unfortunately, the Centers for Medicare & Medicaid Services (CMS) is unable to verify current Medicare billing information for some QPs — over 22,000 to be more precise. These QPs will not receive their 5 percent incentive payment unless they share some vital information with the federal agency.
CMS published a payment advisory in the Sept. 17 Federal Register to alert certain clinicians who are QPs and eligible to receive an APM incentive payment. The message: Submit your current QP provider and billing information, or else.
What is a QP?
As the payment advisory explains, an eligible clinician who participates in an Advanced APM and meets the applicable payment amount or patient count thresholds for a performance year is a QP for that year.
Under MACRA, QPs earn a 5 percent lump sum APM incentive payment, which is based on the estimated aggregate payments for covered professional services furnished by the QP during the calendar year preceding the payment year – 2019, in this case.
QPs Must Update Billing Information
CMS has compiled a list of QPs who have unverified billing information. Missing information generally includes one of the following:
National Provider Identifier (NPI) without payment Tax ID Number (TIN)
NPI without a valid Next Generation Desktop (NGD)/Healthcare Integrated General Ledger Accounting System (HIGLAS) response code
NPI with supplemental payments only
CMS issued a fact sheet on Sept. 11 notifying QPs of their eligibility to receive an APM incentive payment in 2020 based on their 2018 performance in the QPP. The fact sheet includes a link to the list of QPs who need to update their billing information.
How to Submit the Information
If your provider is on the list, they must submit the 2020 Incentive Payment Billing Information Collection Form, included in the fact sheet. The form requires the following:
QP Provider Information:
Name

As submitted on the provider's 855I or Medicare enrollment as an individual

Individual NPI

The 10-digit identifier assigned by the National Plan and Provider Enumeration System (NPPES) and furnished on the provider's 855I or Medicare enrollment as an individual.
Billing Entity Information:
Name

The name of the individual or organization to whom the provider has reassigned their benefits, or who is their employer. Sole proprietors should use their QP provider name.

NPI

The 10-digit identifier assigned by NPPES to the individual or organization

TIN

For sole proprietors, this would be their Social Security Number (SSN) or Employer Identification Number (EIN).

Provider Transaction Access Number (PTAN)

Assigned by a Medicare Administrative Contractor (MAC)

MAC ID

A 5-digit identifier (include leading zeros)
All submissions must be received by the QPP Help Desk at QualityPaymentProgramAPMHelpdesk@cms.hhs.gov no later than Nov. 13. CMS will not accept submitted forms after that date.
---
Sources:
CMS, "Quality Payment Program (QPP) Participation in 2018: Results At-A-Glance"
CMS 2020 APM Payment Incentive Notice, Sept. 11, 2020
Latest posts by Renee Dustman
(see all)