Outpatient CDI: Next Step in Your Career Journey?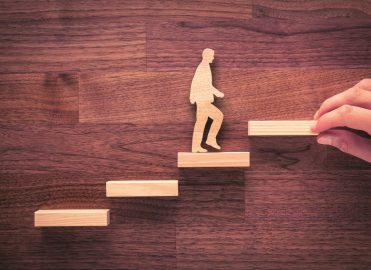 Opportunity is knocking for medical coders who want to transition into a new role.
What is CDI? Clinical documentation improvement, or clinical documentation integrity, in the outpatient setting is quite a hot topic today! While CDI has existed in the inpatient setting for many years, it is still a relatively new concept in the office setting. As the industry continues to move forward in value-based reimbursement, we are seeing outpatient CDI efforts pop up in primary care, specialty practices, ambulatory surgery, and emergency departments. If you've built your career on medical coding, CDI may be an exciting new step in your professional development.
What Can I Expect in a CDI Role?
Coding focuses on the translation of healthcare documentation into alphanumeric codes, which drive reimbursement, risk adjustment, quality measures, and care management. CDI ensures that the documentation reflects the patient's current diagnoses and care provided. A CDI specialist serves as a liaison between the clinician and the medical coder.
Querying
A cornerstone of any CDI program is a solid and compliant query process. A query is a question to the provider that asks for documentation clarification. The intention of the query is to ensure the patient's record clearly reflects their conditions and the care they receive.
A query should be initiated anytime the documentation is conflicting, incomplete, or inconsistent. Queries can be offered in different formats, such as open-ended, multiple-choice, yes/no, or verbal. Whichever format is chosen, it is important to ensure that queries are presented in a compliant way that does not lead a provider to a specific diagnosis. It must leave room for the clinician's discretion.
Educating and Training
To ensure your outpatient CDI efforts are well received, it is important to show respect for the provider's time. This can be illustrated by coming to each CDI meeting well prepared with appropriate resources and reliable references. Depending on your audience's preferences, use multiple approaches for education and feedback. What works with one provider may not work for another.
Auditing
To ensure the integrity of your program, make sure to establish an audit process. Whether your team has a designated auditor, or you do peer review audits, it is a crucial piece to the success of your CDI program. Some questions the audit process should ask are:
Was the query necessary?
Was the query compliant? If not, why?
Were there missed opportunities for queries?
What Are the Challenges?
There are many challenges that come with joining an outpatient CDI team. The first and perhaps biggest challenge is the sheer volume of outpatient visits. Providers are often still seeing a patient every 15-30 minutes. This leaves little time to ensure the documentation and coding are supported through query and response.
Primary care, especially, is a specialty that has seen increased demands on clinicians' time. Any new CDI efforts should not contribute to physician abrasion and burnout. Shifting reimbursement methodologies and changing guidelines and regulations add to the challenges of starting or maintaining a successful outpatient CDI department. The unprecedented changes in ICD-10 codes and telehealth we have seen in 2020 have highlighted this.
Is Outpatient CDI the Next Step for Me?
If outpatient CDI piques your interest, you are probably wondering what skills you will need to pursue this exciting new career path.
To be successful as a CDI specialist, you will need to have:
Expert knowledge of coding concepts and guidelines. This goes beyond the knowledge needed to pass a certification exam. A successful CDI professional will stay up to date on changes to official coding guidelines, as well as other reliable resources such as federal regulations and Coding Clinic.
A strong clinical knowledge base. Many programs require some sort of clinical credential for a position within their department. There are also many programs that recognize the value of a coding professional in this space. A successful CDI specialist will never stop building their clinical knowledge and staying on top of the changes in their specialty.
Knowledge of the various payment methodologies.
Excellent communication and soft skills. This is a position that empowers you to interface with clinicians and other leadership, more than in a traditional coding role. It is imperative that all verbal and written communication is clear, concise, and professional.
Soft skills will enable a CDI professional to address challenging situations in a way that ensures positive outcomes and builds a positive reputation for your developing outpatient CDI team. Are you ready for the challenge?
Latest posts by Colleen Gianatasio
(see all)
AAPC's annual salary survey gives a good understanding of the earning potential within the medical coding profession.
See what actually is going on in the healthcare business job market.