Make a Case for Unlisted Codes
In Coding
October 1, 2020
Comments Off

on Make a Case for Unlisted Codes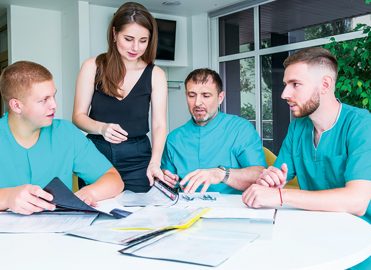 As newer procedures emerge, it's important to consider whether current coding is still applicable.
My clients often come to me with new and exciting medical technologies, which they hope will somehow "fit" within existing coding. However, coders know that not every new procedure is described in current codes. The decision to interpret a newer service or procedure using an existing code depends on whether its technology or methodology simulates or approximates current practice. There are times when an unlisted code will be the most specific code available.
What Is an Unlisted Code?
An unlisted code represents an item, service, or procedure for which there is no specific CPT® code (including Category II and III codes). The CPT® code book includes a number of unlisted Category I codes, generally found at the end of a section or subsection. A summary list of the unlisted CPT® codes is also located in the Guidelines section for each chapter of the CPT® code book. The long descriptors for these codes start with the term "Unlisted," and the last two digits of the codes often end in "99."
Per Chapter 1 of the National Correct Coding Initiative Policy Manual for Medicare Services, "A physician should not report a CPT® code for a specific procedure if it does not accurately describe the service performed. It is inappropriate to report the best fit HCPCS/CPT® code unless it accurately describes the service performed, and all components of the HCPCS/CPT® code were performed." The CPT® instructions for use concur, stating that if a procedure or service is not accurately described by a code, the unlisted code should be used instead. An existing code should not be selected if it merely approximates the service provided.
Unlisted codes play an important role, as they are used for the reporting and tracking of services and procedures until a more specific code is established. Claims containing unlisted codes are generally paid after the payer reviews the services and crosswalks being used.
TIP: AAPC offers many resources on how to use unlisted codes, including guidance on the use of crosswalks and other educational tools. One such resource is AAPC's Knowledge Center blog articles, including "When to Use Unlisted Codes".
When to Use an Unlisted Code
The use of an unlisted code is necessary when the service or procedure differs in a significant enough way from current coding. It is sometimes difficult to tell when it's appropriate to use unlisted codes. Below is an example of a case study of a minimally invasive surgical (MIS) sacroiliac (SI) joint fusion — one of the fastest-growing sectors of the spine and orthopedic procedure market for the last 10 years. This case study demonstrates when using an unlisted code is appropriate to describe a new service not currently described in coding.
Case Study: MIS SI Joint Fusion
Since 2015, many MIS SI joint fusion technologies have entered the market. Most utilize the lateral MIS approach from the ilium through the sacroiliac joint to the lateral portion of the sacrum, described in the vignettes about and descriptor for CPT® 27279 Arthrodesis, sacroiliac joint, percutaneous or minimally invasive (indirect visualization), with image guidance, includes obtaining bone graft when performed, and placement of transfixing device. However, other newcomers utilize a posterior (dorsal) approach to the SI joint, which differs not only in surgical technique from the lateral MIS procedure (in terms of surgical steps and time in the operating room), but also in the patient vignette currently described under CPT® 27279.
Understandably, coders may require additional information from the medical records before determining whether to use the unlisted code for this procedure, including operative reporting that details the surgical approach to the SI joint. The use of lateral MIS technologies is appropriately described under CPT® 27279, whereas posterior MIS technologies involve different surgical steps, operative time, and patient risks. These procedures should be properly reported via unlisted coding because they are separate and distinct from 27279 procedures, and so surgeons and professional societies can track and measure their procedural performance.
Surgeons Weigh in on 27279
In the 2020 Medicare Physician Fee Schedule final rule, the Centers for Medicare & Medicaid Services (CMS) finalized a 27 percent increase in the overall value of CPT® 27279, including a substantial increase to the work relative value units (RVUs), partially due to direct surgeon input during the public comment period. Surgeons talked about the skill, training, and expertise required to successfully perform the lateral MIS procedure. They described in detail the lateral approach, which includes avoidance of complications and risks to the surrounding anatomy. More than 80 surgeons individually commented: None described a posterior MIS approach; all discussed the lateral approach as part of the 27279 work RVUs valuation.
This example of MIS SI joint fusion provides an excellent guide as to when we should consider new technology under current coding in a fast-growing procedural market. Code descriptors, illustrations, and example vignettes in the CPT® code book are intended to help us interpret when to use current coding for new technologies. Consider these resources the next time a provider asks you whether a new procedure "fits" within the confines of current coding.
Latest posts by Machelle Morningstar
(see all)