Generate Income With What You Know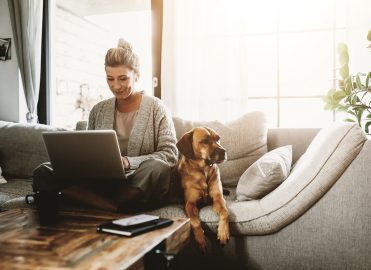 Follow this sage advice on how to work from home as a medical biller.
In a time when we are experiencing record unemployment levels, students learning from home, and a quarantine, many people want to know how to generate income from home. When you already possess marketable skills, such as medical coding and billing training or experience, this is an obtainable goal. Let's look at a few ways you can work from home, what services you can provide, suggestions on pricing, and how to safeguard protected health information (PHI).
Skills in Demand
Many of you reading this article more than likely work in billing, and you have experience in entering demographics, generating claims, coding, verifying eligibility and benefits, obtaining referrals and authorizations, calling on claims, and collecting payments from patients. These are valuable skills that can all be performed from home. All you need is a computer, reliable internet connection, and a phone. You may also need a printer if you need to drop a paper claim. Chances are, you already have these resources at your house.
Reach Out to Your Network
To generate work you can do from home, look no further than your network. You probably have a good number of contacts already who can help you. Let's break down the possible contacts that you may have if you've worked in a healthcare setting:
Providers
Nurses
Medical assistants and other medical staff
Pharmaceutical reps
Vendor reps (e.g., equipment, instruments, linen)
Other billers and colleagues
Managers
Although not everyone named above can hire you directly, they may know who needs help and can point you in the right direction. I have found these relationships to be very useful; and in my experience, everyone wants to help each other succeed and make ends meet. Don't feel awkward reaching out, even if it has been a while since you've spoken. I think you'll be pleasantly surprised by the support and understanding your connections will show you.
LinkedIn is a great place to engage with a large audience at one time. If you haven't already, create a LinkedIn profile and highlight your skills and knowledge on your profile page. There are millions of people on LinkedIn with whom you can connect. And you are not limited by geographical location, so look beyond where you live. Most of the skills we possess as healthcare business professionals are needed throughout the United States. Build your network on LinkedIn and post information that showcases what you know.
Determine Pay Rate
What you charge for your services should boil down to the amount of time it takes you to perform a job and the resources you will need to accomplish it. For example, if you are hired to verify eligibility and benefits and obtain referrals or authorizations, then the resources you'll need are your computer, internet, and phone. You'll likely need to log in to your client's system to enter the information obtained, in which case, you will also need access to their software.
Make sure that what you charge your client is fair and reasonable. Think about the work you need to complete and how much time that will take you. Factor in the payers involved. Then, determine if you want to charge an hourly rate or a per-transaction rate. For example, the major payers have portals, and most can be verified on portals such as Clariti, Availity, and Navinet. This may save time and make things a lot more streamlined. Other payers may require a lot more effort. These are things to consider when determining what you should charge. Remember, you are trying to generate revenue; you do not want to waste time and lose money.
Safeguard PHI
Finally, make sure you refresh yourself on HIPAA and understand best practices for protecting PHI and electronic PHI (ePHI). Secure all PHI at home in a locked cabinet or drawer. Make sure to work in an area where others in the house cannot hear the PHI being communicated while you're on the phone or see it. And use HIPAA-secure platforms to communicate ePHI and PHI to ensure the safety of that information. I also encourage you to sign a business associate agreement (BAA) with your client.
You have the skills that are critical to healthcare providers and facilities. You know what resources you need and how to estimate fees for your services. Have the confidence to let your contacts know that you are ready to start billing from home. You can do this!
Latest posts by Melanie Puccella
(see all)
AAPC's annual salary survey gives a good understanding of the earning potential within the medical coding profession.
See what actually is going on in the healthcare business job market.
2 Responses to "Generate Income With What You Know"