8 Tips for Job-Seekers
November 2, 2020
Comments Off

on 8 Tips for Job-Seekers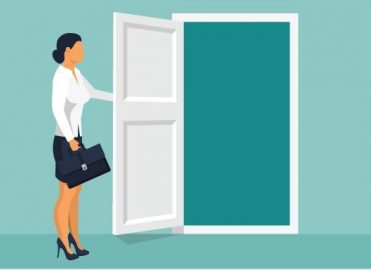 Here's how to get your foot in the door.
The job climate is ever-changing and sometimes difficult to navigate. With many businesses across the nation requiring their employees to work from home (temporarily or not) and conducting virtual meetings, there is less opportunity to impress a potential employer in person. Job seekers must change with the times and use every resource available to get noticed. Here are the top eight tips for finding a job.
8 Tips to Help You Shine
Make your skills rise to the top and get the attention of hiring managers in eight simple steps:
1. Utilize your network. This is No. 1 for a reason: It is the most important tool you can use to get your foot in the door. Local chapter meetings, virtual meetings, educational seminars, coding conferences, a cup of coffee with friends in your industry — these interactions can all lead to job opportunities. Let your friends, peers, and colleagues know you are looking for employment. There is no shame in letting your network know that you need their help.
2. Use keywords in your resume. Applicant tracking systems scan resumes for keywords — terms that relate to job requirements — to determine which job applications should be passed along to the recruiter. Resumes that do not contain keywords are tossed to the side without ever being reviewed by an actual person. How can you get your resume past this first round of screening? Scour the job ad and include applicable keywords contained within the ad in your resume.
3. Proofread your application documents. A simple misspelling or incorrect wording tells the prospective employer that accuracy is not your strong suit — not a good quality in this business! Don't rely on your software to spell check your documents. Read your resume backward to catch typos you may have overlooked and ask a friend to review your resume and cover letter to get a second opinion.
4. Include a cover letter. Catch the eye of the reader early in the first paragraph before interest wanes. A compelling professional story or anecdote in your cover letter may move your application to the top of the pile.
5. Use social media to help you shine. We live in a day where recruiters, hiring managers, employers, and bosses search social media to review the backgrounds of potential employees. Be careful how you portray yourself on professional profiles such as LinkedIn. Use professional networking sites to your advantage and advertise yourself in the brightest light possible. Let recruiters know you are open to working with a button on your profile. Add professionals to your network and answer messages promptly. Free tools can boost your chances of getting noticed.
6. Interact with companies using online resources. Use job search companies and company websites to search for your dream job. Follow targeted companies on Facebook, Twitter, LinkedIn, and their blogs. Like, share, write comments, and re-tweet. That is not only a free way to show your interest, but also a great way to research the company. Companies appreciate positive feedback on social media and will be impressed you know so much about them should they call you for an interview.
7. Dress to impress. Use your wardrobe to send a message. Whether you are meeting in person or virtually, dress appropriately. Although many interviews take place over the phone these days, feeling and looking your best leads to success.
8. Send a thank you note. A recent study found that 86 percent of hiring managers said not sending a thank you note lacks follow-through. Although an email is acceptable, a handwritten note has value in today's email culture. Craft a thoughtful, heartfelt note that shows something you learned during the interview and thank the interviewer for their time. Details do not go unnoticed.
The job market can be tough. Do not be too hard on yourself. Allow additional time to find the right fit for your skills. Make time to connect with professionals in your field. With hard work and determination, you will rise to the top.
---
Resource:
Glassdoor.com. How to Get a Job
Latest posts by Dianne Estes, CPC, CPB
(see all)