Using Coding Skills in Nontraditional Opportunities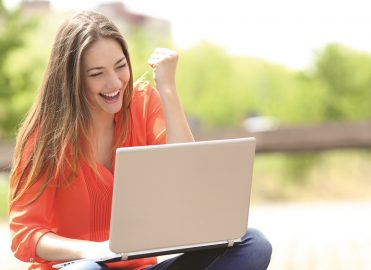 Think outside the box when looking for your first coding job.
You've just passed your Certified Professional Coder (CPC®) exam and are ready to find your first coding job. Unfortunately, it can be difficult to find employment as a coder without experience.

At AAPC's HEALTHCON 2020, veteran auditor, inpatient coder, and college teacher Dorothy D. Steed, CCS, CDIP, COC, CPCO, CPUM, CPUR, CPHM, CPMA, ACS-OP, CCS-P, RCC, RMC, CEMC, CPC-I, CFPC, PCS, FCS, CRCR, CICA, CPAR, shared her wisdom on how you can use your coding skills to find employment in areas of healthcare other than medical coding. In her presentation "Using Coding Skills in Nontraditional Opportunities," Steed talks about leveraging your new skills to increase your employment opportunities and why a straight path to the job you want is not always the best path to success.
Widen Your Search
There is a catch-22 for any new job seeker. You can't find a job without experience, but you can't gain experience without a job. There are other reasons, too, why finding the coding job you want may be difficult:
Lack of experience (new program graduate)
Lack of credential required by management
Weak understanding of all the revenue cycle functions and how they are interrelated
Unaware that positions in areas that do not require a coding credential can add to a coder's benefit once learned
"Those of us that do mentoring, we often tell new people that you need to widen your search from just coding to other areas that may allow you to get a foot in the door. That's your goal, is to get a foot in the door," says Steed.
Steed recommends coders struggling to find a coding job look for a non-coding position that will contribute to their revenue cycle knowledge. Once you are employed by a hospital and prove your worth, coding or other opportunities may open up to you. Hospitals that are regional systems have a huge number of entities under their umbrella. They offer options besides coding. In an interview, Steed suggests you sell yourself by explaining how you can enhance many areas with your coding knowledge. As Steed notes, although coding may not be a requirement for a position, coding knowledge can be an asset for both you and the potential employer.
Increase Your Financial Management Skills
Much of being able to get a foot in the door rests on your ability to increase your financial management skills, says Steed. Hospital systems are becoming huge regional conglomerates focused on widespread and complex financial strategies. This trend dictates that coders must understand financial operations and determine how they can fit into the structure. Your success will depend on your ability to adapt to change and use your skills and knowledge in a broader context.
Steed suggests that you "increase your revenue cycle knowledge, strengthen your financial management skills, and be prepared for new opportunities." You can also obtain additional credentials in other areas of revenue management to make you more attractive to a potential employer. Some other AAPC credentials to consider are Certified Professional Biller (CPB™), Certified Physician Practice Manager (CPPM®), Certified Professional Medical Auditor (CPMA®), and Certified Documentation Expert Outpatient (CDEO®).
Areas to Consider Besides Coding
Steed recalls that as healthcare started heading toward a business model in the 1990s, financial stability and market share suddenly needed to be considered for her to stay current as an employee. She realized that to be an asset to most healthcare entities, she had to become flexible and increase her skills to add value to the bottom line. Today is no different.
"With all these mergers, acquisitions, and outsourcing, you really do have to stay focused and you have to be ready to be very adaptable," says Steed.
Consider the different areas of the revenue cycle to see how you might fit in as a coder.
Registration/Patient Access
If a lack of credentials or experience is keeping you from finding a coding position, consider a job in patient access and registration. This can be a good way to enter the hospital system. Some hospitals have identified that more than 20 percent of their denials start in this initial stage. This makes a coder's attention to detail and general understanding of how primary coverage is determined of great value when taking primary information and ensuring that duplicate records are not created.
Pre-authorization
This department establishes whether a service is likely to be covered — the expected insurance reimbursement and the expected patient financial responsibility. Benefits and eligibility must be determined prior to rendering the service except in emergent situations. Frequently, orders that are called over by a physician's office do not include information that is going to meet medical necessity to cover the service. This is another area that hospitals are targeting as a front-line effort. A trained coder is going to be able to pick up on whether those orders include an issue that may not meet medical necessity, and they can discuss it with the physician's office to get more appropriate information in hopes of getting that service covered.
Chargemaster Maintenance
A chargemaster is a very large file containing data that is utilized to report patient services. When you start a new service or discontinue a service, it needs to be put through the chargemaster. In addition to capturing all reportable services, use of the chargemaster is important since its use:
Leads to fewer claims denials
Aids in compliance
Improves data reporting
Reduces patient complaints
Aids in accuracy of reimbursement
Maintaining the chargemaster may or may not require a coding credential, but coding knowledge can be helpful.
Charge Capture
Charge capture is an important position and requires lots of attention. On the hospital side, there are many departments that provide services to a patient and enter information into patient financial records. When multiple departments enter information, errors can frequently occur. Charges may be left out, a charge may be posted to an incorrect patient account, the claim scrubber may remove a charge, and even the technical interface system may drop a charge. Hospitals commonly perform audits on charge capture to look for missing information on claims. Ensuring that all charges are correctly included on a claim is an ideal job for a coder.
Charge Capture Analyst
A charge capture analyst manages data, investigates and validates patterns of billing issues and inaccurate charges, searches for root causes of recording problems, develops corrective action plans and reports on findings, and re-bills when appropriate to capture lost revenue.
This position may not require a coding credential, but coder training can be helpful in this area since coders understand payer rules, charge flow, and billing procedures, in addition to general coding. With a coder's strong analytical skills, they have the ability to review the medical records, the itemized bill, the CMS-1500 or UB-04, and the coding abstract. They typically have the ability to problem-solve, as well as work with and educate other teams, as appropriate.
Clinical Documentation Improvement
Clinical documentation improvement (CDI) staff may be clinicians, not coders. CDI staff and coders generally work together to reach optimal results. This is another area where coding knowledge can be an asset.
Surgery Scheduling and Posting
Someone with coding knowledge will be valuable in this position because an inpatient order is required when scheduling an inpatient-only procedure. The physician needs to be informed at the time of scheduling that this will require an inpatient order. The surgery will not be reimbursed to the hospital otherwise, so the biller must have knowledge of exceptions to the rule, such as modifier CA Procedure payable only in the inpatient setting when performed emergently on an outpatient who expires prior to admission.
On the hospital side, you have a three-day window for all procedures and services that were provided during the 72 hours since the patient was admitted before they become part of the inpatient claim. They are not reported separately. A lot of knowledge goes into managing this correctly, which is where your coding knowledge can add value.
Case Management
Case managers are typically nurses who monitor and coordinate patient services to enhance care and manage costs. They are generally registered nurses and work with the attending physician for the best outcome for the patient. For example, the case manager determines if a possible inpatient has benefit days available, and if not, works with the attending physician to come up with other options, such as home care or skilled nursing. How can a coder create an advantage in case management? By knowing Medicare Part A benefits.
Payment Posting/Variances
When payments come in, they have to be posted to the patient's account, which also includes contractual adjustment, any non-covered services, and correct patient financial responsibility. If the expected amount was not received, that has to be researched. A coder's trained eye for detail can target payment variances, reasons for the variation, incorrect payer processing, services denied in error, payer determination service not meeting medical necessity, and other reasons. The reason codes can be misleading but understanding the remittance advice and explanation of benefits can enhance a coder's skills and revenue cycle strength.
Denials Management
A coder's value is clear in this department. Denials management is, in simple terms, identifying why claims are getting denied and working to resolve them. This important job includes understanding and analyzing denials to not only manage current denials but also to determine corrective actions to avoid future claim denials.
Appeals
If you don't appeal appropriate denials, it is guaranteed that the entity you work for is going to lose money. But it is not practical to appeal everything that is denied without determining the root cause. Some causes are clinical issues, some are coding issues, and some fall into other categories. The best approach is to determine the root cause and decide how you will improve that problem. This is another area in which you can use your coding skills to your advantage.
Credit Balances
Working with credit balances is a time- and labor-intensive process. You must be able to verify if there was a true overpayment, and if so, who should get the refund. Your coding skills will serve you well in this area.
Put Your Best Foot Forward
You now have the knowledge to plan how you are going to go forward in your job search. Continue to focus on building the skills that can be used effectively in multiple areas and make sure to network with hospital financial groups. As Steed wisely advises, "Sometimes moving forward really is moving laterally. But you can do it. You already got your coding credential, which wasn't easy. You can do it."
Latest posts by Lee Fifield
(see all)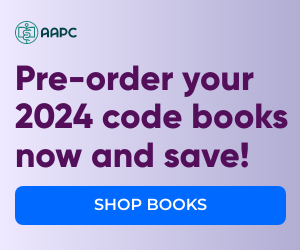 3 Responses to "Using Coding Skills in Nontraditional Opportunities"