I Am AAPC: Maulik Bakshi, COC, CPC
By admin aapc
November 2, 2020
Comments Off

on I Am AAPC: Maulik Bakshi, COC, CPC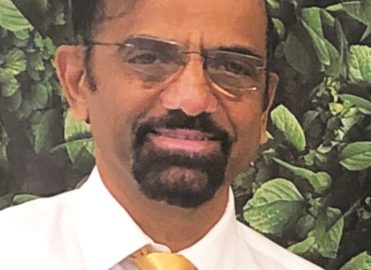 After successfully practicing as a pediatrician in India for 30 years, with the intention of moving to the United States, I began searching for work that would use my knowledge and offer future advancement. At a suggestion by a physician friend, I explored coding and billing as my career to make my life purposeful and exciting. The first "baby step" was to learn the ABCs of coding. I prepared for AAPC certification through their training program and received both my Certified Professional Coder (CPC®) and Certified Outpatient Coder (COC®) credentials. I am proud to be a credentialed AAPC member.
Making the Most of Membership
AAPC has been my class, teacher, and university. Their distance learning program is a spring of knowledge. Exploring AAPC's website generated further interest and curiosity for a new field from a new platform. Attending meetings in India and the U.S. and seeing acclaimed professionals in the field and intimate friends was greatly exciting. AAPC discussion forums are true learning opportunities for me, as well.
The best part, I feel, about AAPC is the fact that they keep pace with the ever-changing field of coding and billing, and in turn "dress up" their members to be ready for those changes. Whether its ICD-10, the Merit-Based Incentive Payment System (MIPS), or value-based payment (VBP), AAPC upholds their standard for commitment to educate members on what is new. AAPC has also helped me to see how my physician knowledge is complementary to the field of medical billing and coding.
Aspiring for More
I now work at XR Health, in Brookline, Massachusetts, as a billing and revenue specialist. AAPC was the first steppingstone and then a ladder for me to be where I am. AAPC keeps me up to date for my job requirements and has made me capable and, in turn, stable at work. My future aspiration is to be an AAPC instructor, particularly for medical terminology, anatomy, and physiology, so I can use the knowledge I have as a physician to help others in this field.
I got so inspired that I motivated my wife — she also is a CPC® — and we are a happy "coder couple"! I thank AAPC for helping me find a career I enjoy the most.
---
#IamAAPC
We want to feature you in Healthcare Business Monthly! Tell us in fewer than 500 words why you became a member of AAPC, how your AAPC credentials have helped you in your career, and the best part of being an AAPC member. Send your story and a digital photo of yourself to iamaapc@aapc.com.
Latest posts by admin aapc
(see all)