Medicare Finalizes COVID-19 Vaccine Payment Amounts
In AAPC News
November 11, 2020
Comments Off

on Medicare Finalizes COVID-19 Vaccine Payment Amounts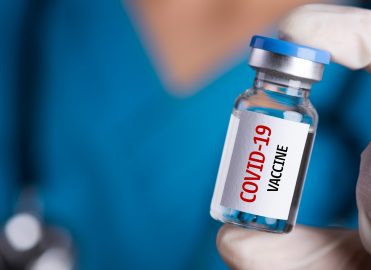 Just in time for new COVID-19 vaccine, administration, and treatment codes.
The government is working at warp speed to make a COVID-19 vaccine available to everyone in the United States. To that end, the Centers for Medicare & Medicaid Services (CMS) recently published an interim final rule with comment period (IFC) to implement Section 3713 of the Coronavirus Aid, Relief, and Economic Security Act (CARES Act), which establishes Medicare Part B coverage and payment for COVID-19 vaccine and administration.
The IFC allows CMS to skip the rulemaking process and make the vaccines available as soon as they are ready, using the same billing process that is in place for influenza and pneumococcal vaccinations. For the duration of the public health emergency (PHE) for COVID-19, at least, Medicare Part B will pay 100 percent of the Medicare payment amount for the vaccine(s), which is not subject to patient deductible.
The PHE for COVID-19 went into effect Jan. 31, 2020, and the Health and Human Services (HHS) secretary has renewed it four times (every 90 days). On Jan. 21, 2021, HHS renewed the PHE another 90 days to April 20, 2021.
---
Medicare COVID-19 Vaccine Coding Guidance
The Food & Drug Administration (FDA) issued an Emergency Use Authorization on Dec. 11 for the Pfizer-BioNTech COVID-19 vaccine for individuals 16 years of age and older. The FDA then issued an EUA on Dec. 18, 2020, for the Moderna COVID-19 vaccine for individuals 18 years of age and older.
Three COVID-19 vaccines – Pfizer, Moderna, AstraZeneca*, and Janssen – have been assigned to new CPT codes (91300, 91301, 91302, 91303, respectively) and six new codes are added (0001A, 0002A, 0011A, 0012A, 0021A, 0022A, 0031A, respectively) for the administration of these vaccines. (*The AstraZeneca vaccine has not been approved by the FDA.)
See Appendix Q for more information about these codes. See also a CPT Assistant Special Edition article for coding guidance (subscription not required).
CMS has since updated Medicare payment allowances and effective dates for these COVID-19 vaccines and their administration during the PHE for COVID-19.
Remember: Always check payer policies for special coding and billing guidance on new codes, especially early release codes.
UPDATE: Effective June 8, 2021, in addition to the current payment amount, Medicare will pay an additional amount of $35 per dose for administering the COVID-19 vaccine in the home for certain Medicare patients that have difficulties leaving their homes or are hard-to-reach.
---
New Price Transparency Requirements for Providers Effective Immediately
The IFC also adds new requirements for providers that pertain to COVID-19 testing price transparency, effective Nov. 2, 2020, until the end of the PHE for COVID-19:
Price Transparency: Providers of COVID-19 diagnostic tests are required to make public their cash prices for those tests. The CARES Act established this requirement and CMS implements the provision in this IFC. CMS also adds definitions for:

"provider of a diagnostic test for COVID-19" (holds CLIA certificate or has submitted CLIA application);
"COVID-19 diagnostic test" (e.g., those reported with CPT® codes 86408, 86409, 87635, 87426, 86328, and 86769 and U0001 – U0004); and
"cash price" (price the patient is charged).
These cash prices must be posted on the provider's website or through signage (if the provider doesn't have a website); providers must make public the cash price for each COVID-19 diagnostic test that they offer in plain language.
The notice must include:
a description of each COVID-19 diagnostic test they provide,
the corresponding cash price,
the billing codes for each test, and
any other information necessary such as price variations based on site of service.
Penalty for Noncompliance: CMS discusses in the IFC ways in which it plans to enforce these requirements:
Strike 1: Written warning
Strike 2: Request provider submit and comply with a corrective action plan
Strike 3: Civil monetary penalty (up to $300 for every day the violation is ongoing)
COVID-19 Treatment Coding Guidance
On Nov. 9, the FDA issued an EUA for the investigational monoclonal antibody therapy, bamlanivimab, for the treatment of mild-to-moderate COVID-19 in adults and pediatric patients who have tested positive for COVID-19 and who are at high risk for progressing to severe COVID-19 and/or hospitalization.
Add-On Payments: The IFC establishes an add-on payment for cases involving the use of new COVID-19 treatments (e.g. bamlanivimab) under the Medicare Inpatient Prospective Payment System (IPPS). Effective for dates of service on or after Nov. 2, 2020, until the end of the PHE for COVID-19, Medicare Part A will pay hospitals the lesser of (1) 65 percent of the operating outlier threshold for the claim or (2) 65 percent of the amount by which the costs of the case exceed the standard diagnosis-related group (DRG) payment, including the adjustment to the relative weight for certain cases that include the use of a drug or biological product authorized or approved for treating COVID-19, but not the operating outlier payments.
Separate Payments: The IFC establishes separate payment for new COVID-19 treatments under the Outpatient Prospective Payment System (OPPS) for the remainder of the PHE for COVID-19 when these treatments are provided at the same time as a Comprehensive Ambulatory Payment Classification (C-APC) service.
---
CMS has released Medicare payment allowances and effective dates for COVID-19 monoclonal antibodies and their administration during the PHE for COVID-19.
See a CMS special announcement for billing instructions.
---
Payment Model Extension
The IFC also modifies policies of the Comprehensive Care for Joint Replacement model to extend performance year (PY) 5 by six months; creating an episode-based extreme and uncontrollable circumstances COVID-19 policy; providing two reconciliation periods for PY 5, and adding DRGs 521 and 522 for hip and knee procedures.
Instructions to Payers for Preventive Health Services
The IFC also amends regulations regarding coverage of preventive health services to implement Section 3203 of the CARES Act, which shortens the time frame within which non-grandfathered group health plans and health insurance issuers offering non-grandfathered group or individual health insurance coverage must begin to cover, without cost sharing, qualifying coronavirus preventive services, including recommended COVID-19 immunizations.
Plans and issuers subject to Section 2713 of the Public Health Services (PHS) Act must cover, without cost sharing, recommended immunizations, as well as the administration of such immunizations, regardless of how the administration is billed, and regardless if the provider is in- or out-of-network.
This coverage is required to be provided within 15 business days after the date of the U.S. Preventive Services Task Force or Advisory Committee on Immunization Practices of the Centers for Disease Control and Prevention (CDC) makes an applicable recommendation for such. This applies even if the immunization is not listed for routine use on the CDC's immunization schedules.
Comment on the IFC
See CMS-9912-IFC, published in Federal Register Nov. 6, for complete details and commenting instructions. Public comments must be received by CMS no later than 5 p.m. EST on Jan. 4, 2021.
---
Note: This article was updated March 16, 2021, and again on June 29, 2021.
Note: The American Medical Association has made several revisions to COVID-19 vaccine and administration coding since this article was published. Please make sure coding is appropriate for date of service.
Latest posts by Renee Dustman
(see all)