Miscoded Acute Stroke Diagnoses Cost Millions
In Audit
December 28, 2020
Comments Off

on Miscoded Acute Stroke Diagnoses Cost Millions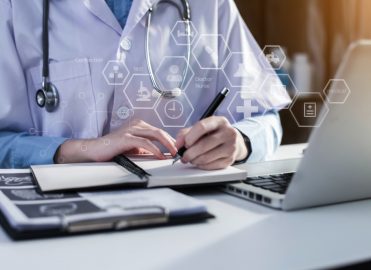 More than $14.4 million in inaccurate payments were made to Medicare Advantage (MA) organizations due to the submission of incorrect acute stroke diagnosis codes by traditional Medicare providers, as per an audit performed by the Department of Health and Human Services (HHS) Office of Inspector General (OIG). According to the Sept. 16 report, the overpayments resulted from beneficiaries who transitioned from traditional Medicare to MA and came with inappropriate acute stroke codes affixed to their risk factor scores.
Why OIG Did This Audit
OIG identified several diagnosis codes that were at high risk of being miscoded and resulting in inaccurate payments. The audit focused only on selected acute stroke diagnosis codes — which map to the Ischemic or Unspecified Stroke hierarchical condition categories (HCCs) — that were submitted on one physician's claim without being reported on a corresponding inpatient claim. The primary goal was to determine whether these codes complied with federal requirements.
How OIG Performed the Audit
OIG randomly selected 582 of 8,437 transferred enrollees who received a high-risk acute stroke diagnosis code during 2014 or 2015. Reviews were then performed to determine whether the medical records supported the submitted diagnosis codes. The audit involved individuals who were:
Eligible for Medicare;
Covered under traditional Medicare one year;
Chose to enroll in MA the following year; and
Received one instance of high-risk acute stroke diagnosis.
Audit Findings
OIG found nearly all of the selected acute stroke diagnosis codes that physicians submitted to CMS under traditional Medicare — that CMS later used to make payments to MA organizations in 2015-2016 on behalf of the 582 transferred enrollees — did not comply with federal requirements.
Only two of the 582 cases that had acute stroke diagnoses were supported by the documentation. Conversely, the medical records in 99.7 percent of patients lacked evidence of an acute stroke. Thus, the Ischemic/Unspecified Stroke HCCs were not validated. Because these specific diagnosis codes map to the HCCs for Ischemic or Unspecified Stroke, CMS was at risk of having made inaccurate payments.
The errors occurred due to physicians submitting incorrect acute stroke diagnosis codes on claims billed under traditional Medicare. The miscoding went unnoticed during the patient's transfer to MA and subsequently caused erroneous overpayments. The OIG states that this happened because CMS did not have policies to identify beneficiaries who transferred or procedures to evaluate whether the acute stroke diagnosis codes reported on their behalf complied with federal requirements.
ICD-10-CM diagnosis codes identified as at high risk for noncompliance with coding guidelines include:
I63.30 Cerebral infarction due to thrombosis of unspecified cerebral artery
I63.40 Cerebral infarction due to embolism of unspecified cerebral artery
I63.50 Cerebral infarction due to unspecified occlusion or stenosis of unspecified cerebral artery
In most cases, a diagnosis of history of stroke — which does not map to an HCC — should have been reported. Incorrect reporting of these codes for acute stroke made under traditional Medicare resulted in inaccurate payments of just over $14.4 million on behalf of the individuals transferred to MA the following year.
Improved Physician Education Is Needed
OIG called on CMS to:
Improve physician education on correct submission of acute stroke diagnosis codes and how those codes impact the MA program.
Develop and implement policies and procedures to prevent issues like this from happening in the future. Specifically, they need to identify when patients are transferring from traditional Medicare to MA plans and evaluate whether the acute stroke diagnosis codes submitted under traditional Medicare comply with federal requirements.
While CMS said the OIG's findings account for less than a half percent of all transferees, the agency agreed with the recommendations and plans to review and implement new policies.
Lessons Learned
Documentation of strokes can be tricky. Coding precision hinges on the provider explicitly documenting findings to support diagnoses of acute stroke, stroke and subsequent sequela of stroke, and personal history of stroke without sequela. A joint effort between the healthcare provider and the coder/biller is essential to achieve complete and accurate documentation, code assignment, and reporting of diagnoses and procedures.
Coding Tips
Look to these coding tips for guidance on proper reporting of cerebrovascular disease:
Acute ischemic stroke codes (category I63) are only appropriate during the acute encounter. They should not be coded from an outpatient setting since confirmation of the diagnosis should be determined by diagnostic studies, such as non-contrast brain CT or brain MRI, which would be ordered in an emergency room or inpatient setting.

Code Category I63 specifies the cause of the ischemic stroke and the location and laterality of the occlusion.
Do not use the non-specific codes I63.8 and I63.9 when the site/cause of the stroke is known.
After the acute incident, the provider should precisely and correctly transition to a sequela of cerebrovascular disease or a Z86 code.

The patient may have residual neurological deficits (sequelae) after the acute incident has resolved. When coding encounters following a diagnosis of any condition classifiable to codes I60 – I67, examine the documentation to see if the provider notes the presence of deficits and makes the necessary linkage.

The provider must link the deficit with the stroke to be able to compliantly select the sequela code.
Report sequela due to a previous stroke with codes from category I69, which specify the type of stroke that caused the sequelae (late effect), the residual condition, and whether the dominant or non-dominant side is affected.

Report Z86.73 Personal history of transient ischemic attack (TIA), and cerebral infarction without residual deficits when:

The patient is NOT experiencing a current CVA and does not exhibit neurologic deficits due to cerebrovascular disease (no residual or late effects from CVA);
A diagnosis of transient ischemic attack (TIA) was made;
The stroke no longer has a specific treatment plan.
Latest posts by Stacy Chaplain
(see all)