Make a Difference Working in Compliance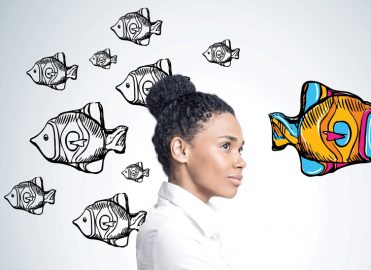 Learn about one of the many coding niches and how one state approaches the corporate practice of medicine.
As my career as a Certified Professional Coder (CPC®) has evolved, I find myself doing as much compliance work as coding. I used to think of compliance as the annual training reminding me to code accurately and follow HIPAA privacy and security rules, but I have discovered that there is so much more to compliance than many of us realize. Since compliance is an extensive topic, I've narrowed this article down to discuss one area specifically — how the state of Florida approaches what is known as the "corporate practice of medicine," and my experience as a coding and compliance analyst.
In many states, such as Georgia and California, a businessperson cannot own a medical practice. Rather than having that prohibition, Florida enacted the Health Care Clinic Act to allow for a way around such an exclusion. If a business owner wants to open a medical practice, imaging center, or any other healthcare facility, they must first put themselves through the application process and scrutiny involved in getting a healthcare clinic license.
How to Get Licensed as a Healthcare Clinic in Florida
For a doctor's office or clinic to get licensed in Florida, they must have a medical director to oversee facility operations. If the business owner is not a physician, the facility must have a clinic director. The purpose of having a physician or other clinical person acting as director is to help avoid fraud and abuse. Also, each clinic location must be licensed separately, even if the clinic is operated under the same business name or management as another clinic.
Business owners wanting to open a medical practice in Florida must complete an application, submit to a background check, and provide professional licenses and other required information to the Agency for Health Care Administration (AHCA) along with the application fee. Requirements and additional information can be found on the AHCA website at https://ahca.myflorida.com/MCHQ/Health_Facility_Regulation/Hospital_Outpatient/HealthCareClinic/hcc_licensing.shtml. Once all aforementioned items are received and approved, the next step is a site survey of the designated facility.
Gain Insight on Site Visits
I had the opportunity to go on my first site visit and would like to share with you my experience. After the client, who owns a chain of clinics in South Florida, submitted all of the required information and documents, they were approved by AHCA. The client had failed a prior inspection and asked my employer and I to assist them in meeting AHCA's requirements. We had a total of five locations to visit. Each facility was unique, which we discovered while on our survey visits.
My coworker and I came with the AHCA checklist in hand so we could prepare the client and inform them what they need to not only pass the survey but also ensure the safety of their patients and employees. We walked through each facility as if we were the surveyors from AHCA.
Starting with the front door, I documented on the checklist that the name and hours of operation were in clear sight. Walking inside, I observed that there was signage identifying the clinical director along with each provider's license. The patient rights and responsibilities, HIPAA notice, Notice of Privacy Practices, and facility license were displayed, as well.
We were then invited into the administration manager's office to review the facility's employee manual, the Occupational Safety and Health Administration (OSHA) manual, and the HIPAA compliance manual. As we were going through the books, I noticed the administration manager appeared nervous, so I stopped everything and took a moment to put her at ease. She explained that they failed the last inspection four months prior because they were not prepared. I explained that you don't know what you don't know. I assured her that if she listened to us, the experts in the field, and implemented what we suggested, their facilities would undoubtedly pass with flying colors.
Latest posts by Ebony Etheridge
(see all)
AAPC's annual salary survey gives a good understanding of the earning potential within the medical coding profession.
See what actually is going on in the healthcare business job market.