I Am AAPC: Marco Unzueta, CPC, CIC, CDEO, CCS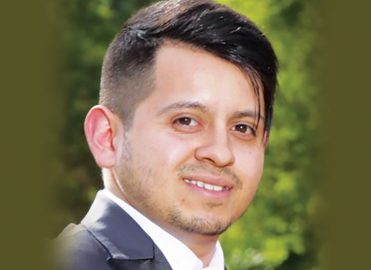 I never imagined being involved in the medical field, let alone a professional medical coder. I went from being a fast-food employee to a medical coder, an instructor, and a consultant.
How It All Started
I entered the medical field in January 2014 at a clearing house, processing claims. My employer introduced me to the world of coding. I did not know much at the time about credentialing organizations, but research led me to AAPC. I found a local university in my hometown of El Paso, Texas, where I obtained my associate degree in medical coding and billing and earned my Certified Professional Coder (CPC®) credential. I fell in love with this field because of the attention to detail it requires — the researching of conditions and codes, the process of getting a claim paid — and the overall impact coding has in the medical field is exciting.
Doors Keep Opening!
I began outpatient coding at a university health sciences center. This position introduced me to various areas of specialty coding, as well as coding for evaluation and management services. From there, I went to work at a government hospital, where I was introduced to inpatient coding. I was given the opportunity to try inpatient coding without an inpatient credential because the hospital was short-staffed. I found I enjoyed inpatient coding, so I decided to go for the Certified Inpatient Coder (CIC™) credential.
While working as an inpatient coder, I became interested in clinical documentation improvement, which led me to obtaining the Certified Documentation Expert Outpatient (CDEO®) credential. I am currently working as an inpatient coder at a children's hospital, teaching online classes for coding and billing, working on a project for AAPC, and providing coding consulting services to local clinics. On the side, I am working on my bachelor's degree in health information management.
Looking to the Future
When I first became a certified coder, I thought that would be all for me. I enjoyed coding very much, but as I gained experience, I developed a better idea of where I should take my career. I became a coding instructor, and I have enjoyed helping others learn coding. I am now aiming to go into clinical documentation improvement, as well as management.
This field has given me many things to be proud of, and I will always use my experience to motivate future coders!
---
#iamaapc
We want to feature you in Healthcare Business Monthly! Tell us in fewer than 500 words why you became a member of AAPC, how your AAPC credentials have helped you in your career, and the best part of being an AAPC member. Send your story and a digital photo of yourself to iamaapc@aapc.com.
Latest posts by admin aapc
(see all)
AAPC's annual salary survey gives a good understanding of the earning potential within the medical coding profession.
See what actually is going on in the healthcare business job market.
One Response to "I Am AAPC: Marco Unzueta, CPC, CIC, CDEO, CCS"